If you want to add a feature-rich events calendar to your WordPress website then this collection of plugins can help.
With free and premium event calendar plugins to choose from, there's a range of tools for projects of all sizes. If you simply want to share the dates and details of upcoming events on your website in a calendar format, then the free plugins should suffice.
However, if you want to give your visitors the ability to register their attendance for your event, purchase tickets, and integrate your website calendar with a service like Google Calendar then purchasing one of the premium plugins is a better option.
Other premium features you can make use of include customization options for personalizing the design of your calendar, integration with ecommerce tools like WooCommerce and PayPal, and the ability to accept bookings from your visitors. Some of the best premium plugins also give you the option of creating and managing multiple calendars for your website. Thankfully, with some very affordable plugins in this collection, you should be able to find a tool that matches your budget.
Regardless of what type of calendar you need to add to your website or events you want to promote, you should find a suitable tool in this collection of the best event calendar plugins for WordPress.
The Best Free Event Calendar Plugins
The Events Calendar is a popular free plugin that's currently active on over 500,000 WordPress websites.
After installing the plugin on your WordPress website, you should be able to create and publish your first event in just a few minutes. The calendar and events interface is very easy to use and integrates seamlessly with the rest of your WordPress dashboard.
Through the plugin dashboard, you can create multiple venues for your events that can be reused as necessary. You also get a range of views to choose from when publishing your event calendar, including list and day views. Searching the calendar is easy too, thanks to the inbuilt tools. There are also plenty of options for displaying your calendar and its events on your site, including some useful widgets for your sidebars and custom content layouts. Developers may well appreciate this plugin as it's been built to support code customizations and is fully documented.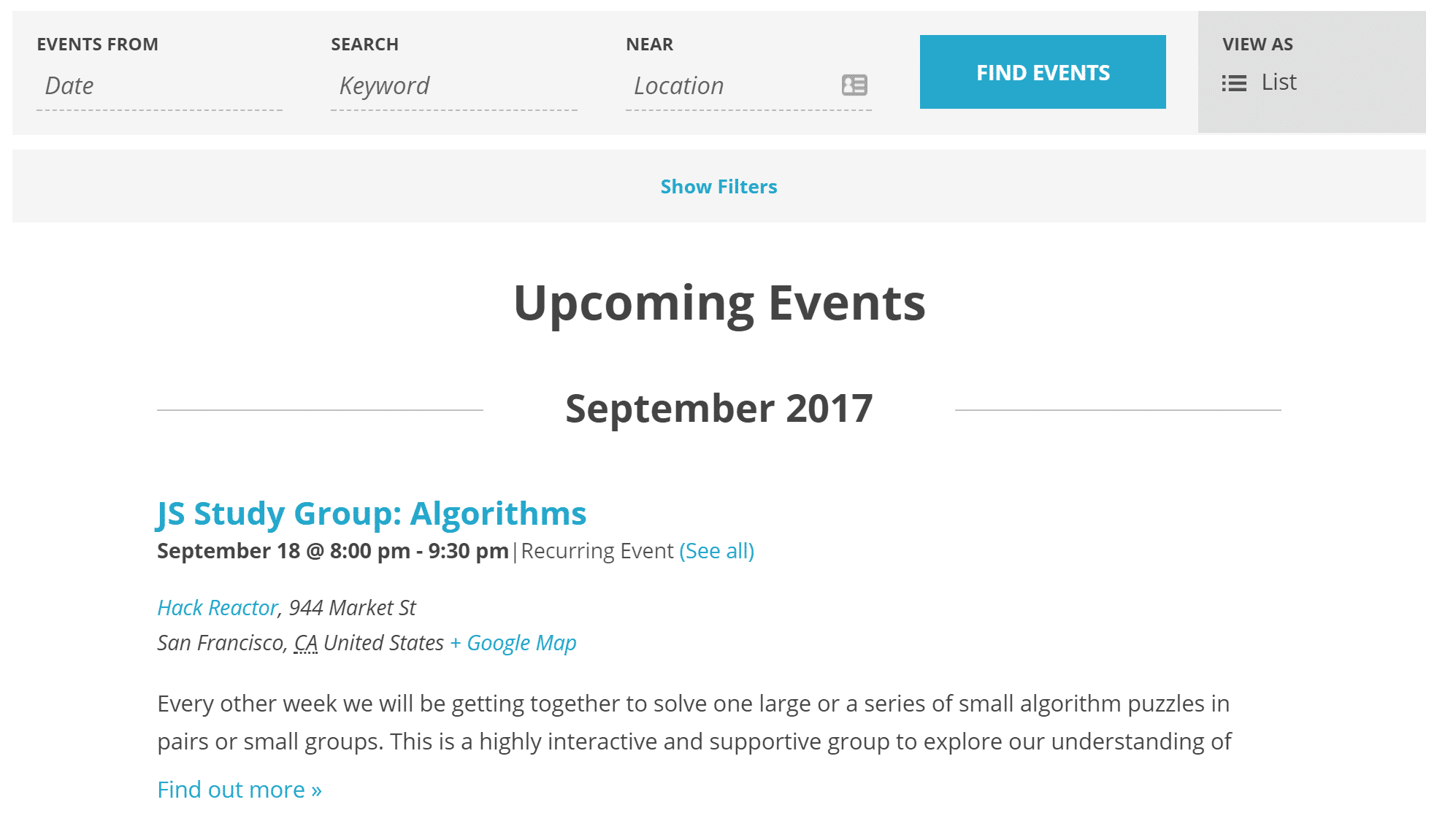 Although the free The Events Calendar plugin is ready to help you add events to your WordPress website, there is a Pro version available that includes even more useful features. By upgrading to the paid version of the plugin, you can start creating recurring events, handling event ticket sales, and using Facebook event integration. You can also import events from other services, such as Google Calendar with Events Calendar Pro.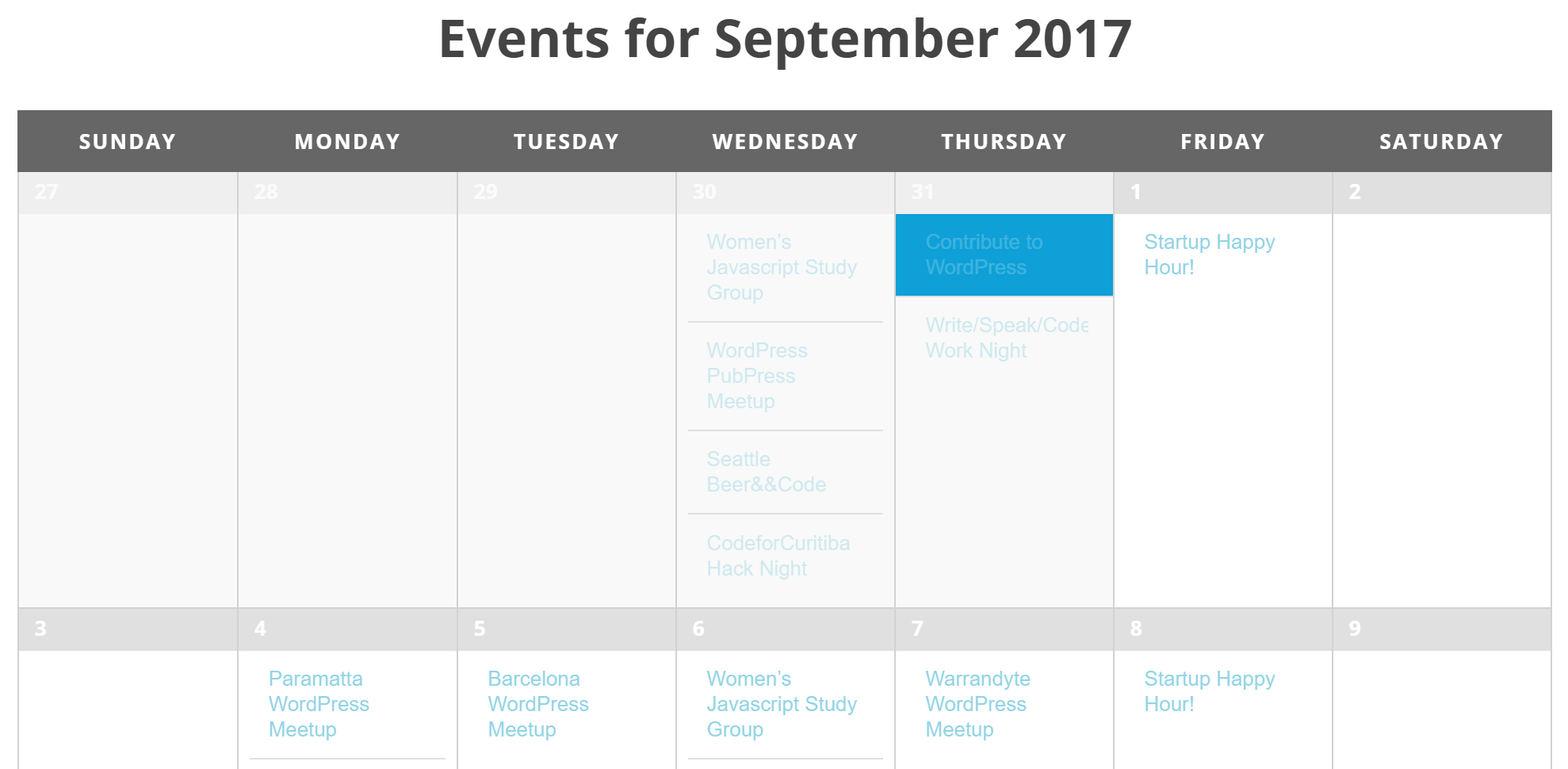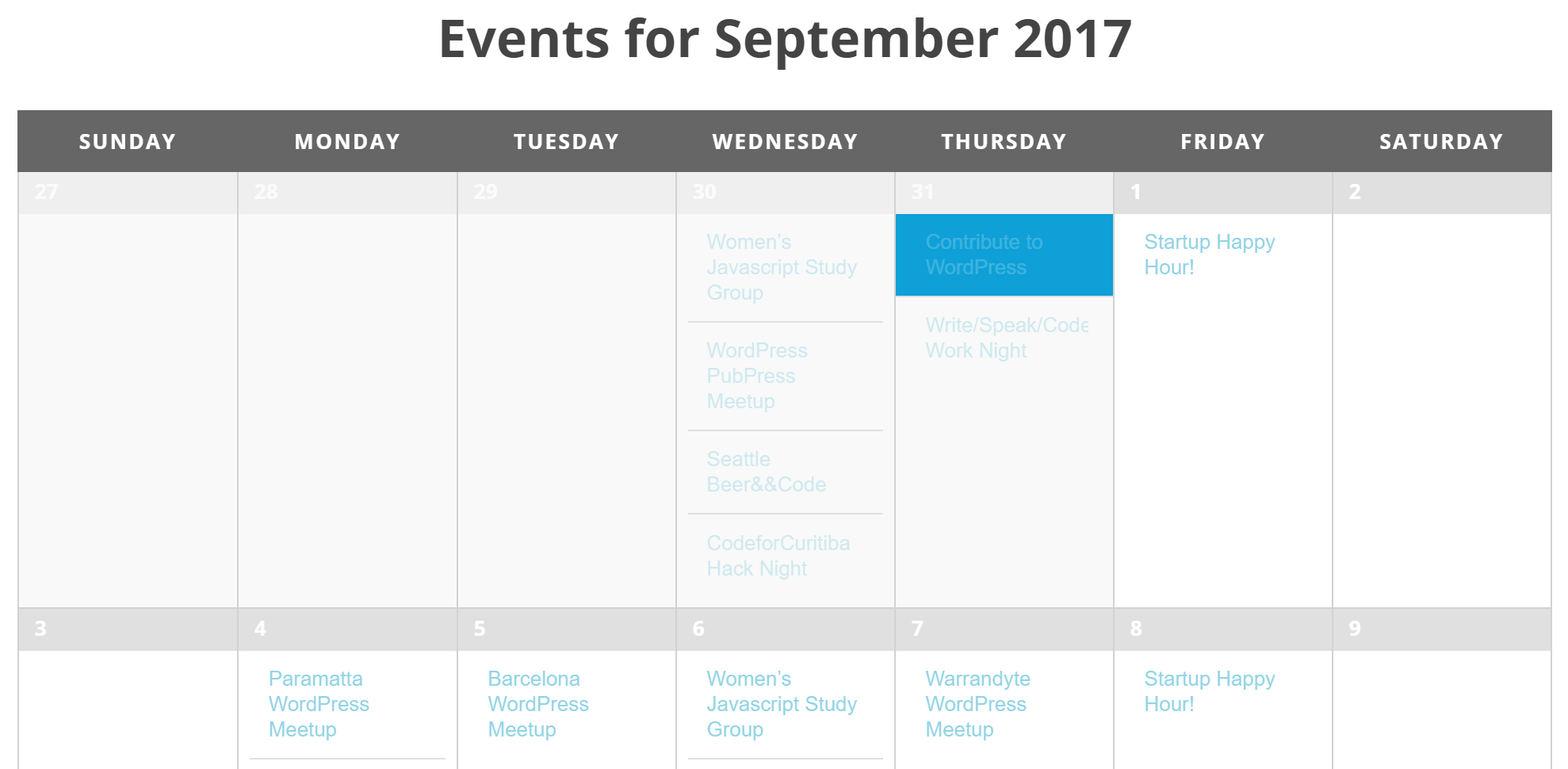 However, despite the premium upgrade, the core free version of The Events Calendar has plenty to offer, enabling you to publish events on your WordPress website with ease.
Events Manager has recently been updated to version five and now has even more useful features to help you add an events calendar to your WordPress website.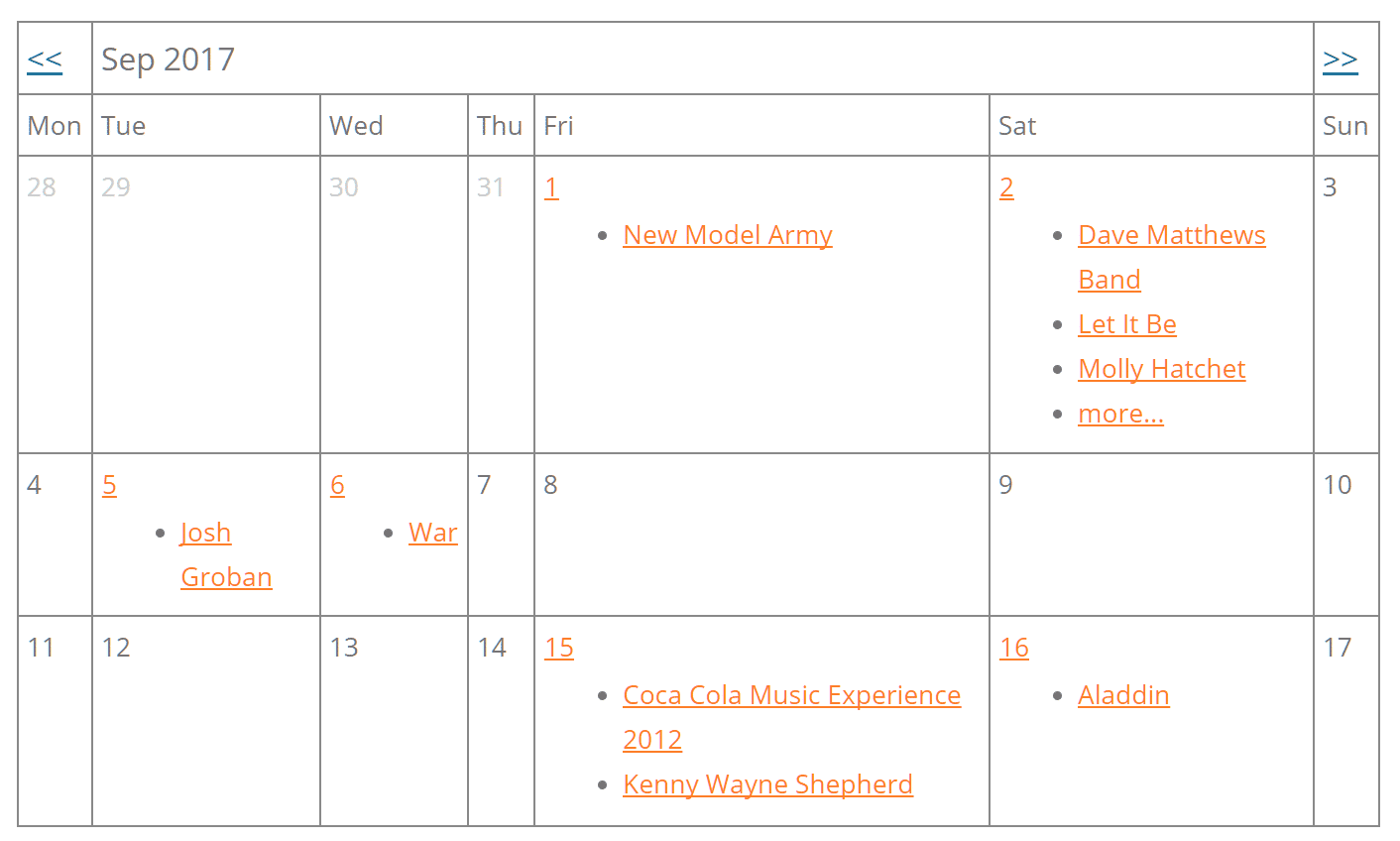 Not only does this plugin make it easy to start creating events and adding them to the calendar, but you can also enable registration for your events. Creating recurring events is easy too, with support for a range of recurrence options. If you want to add an element of social interaction to your website and its calendar events, the Events Manager has been built to work seamlessly with the BuddyPress plugin, giving you the option of enabling user activity feeds, discussion areas, and more. You can also combine Events Manager with other plugins to improve the visual appearance of your calendar.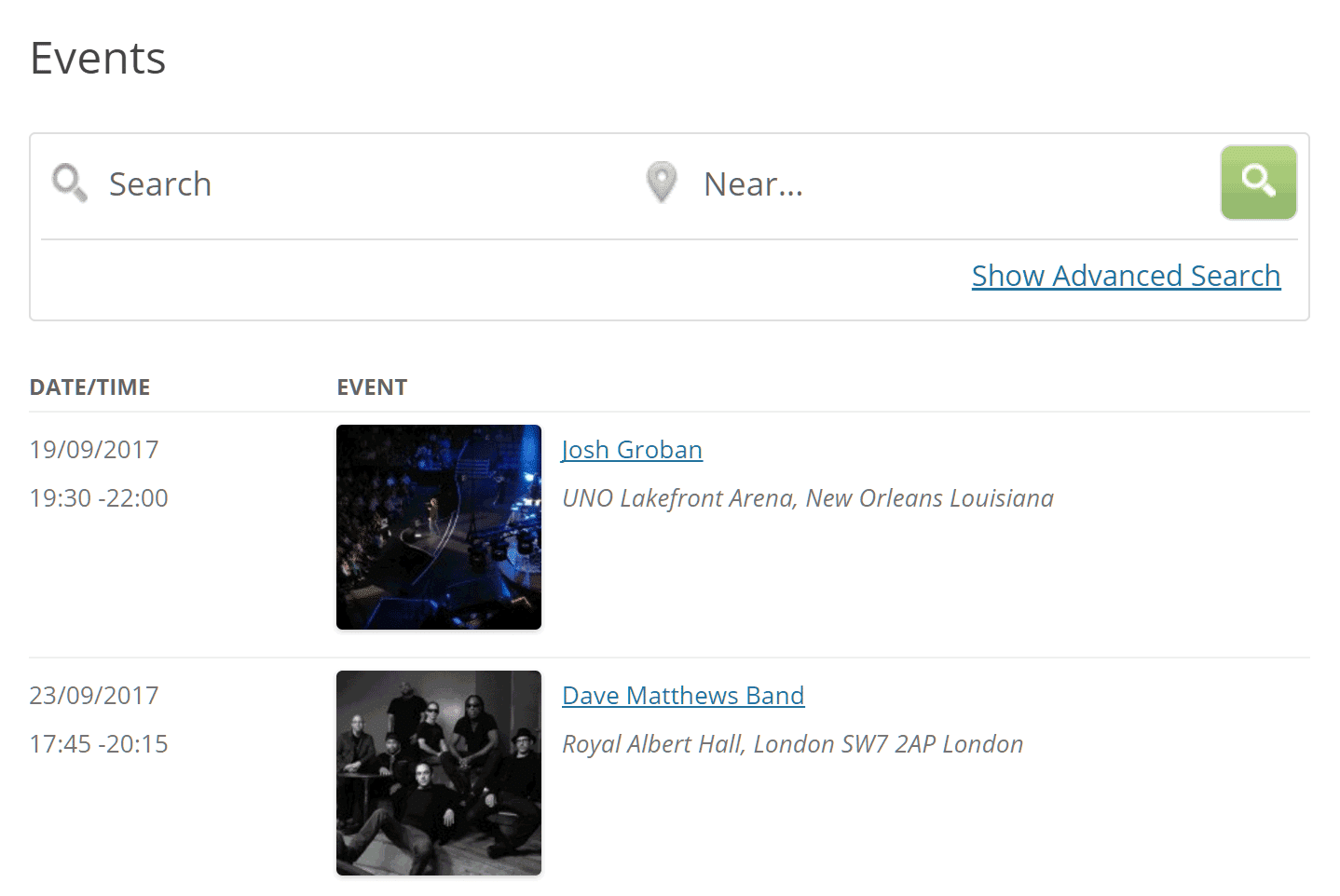 When setting up your WordPress website calendar, Events Manager lets create as many venues as you need that can then be assigned to future events. Google Maps integration ensures your visitors know exactly where each calendar entry is taking place. Displaying the events on your website is easy too, thanks to the calendar widgets for your sidebars and other widgetized areas of your site.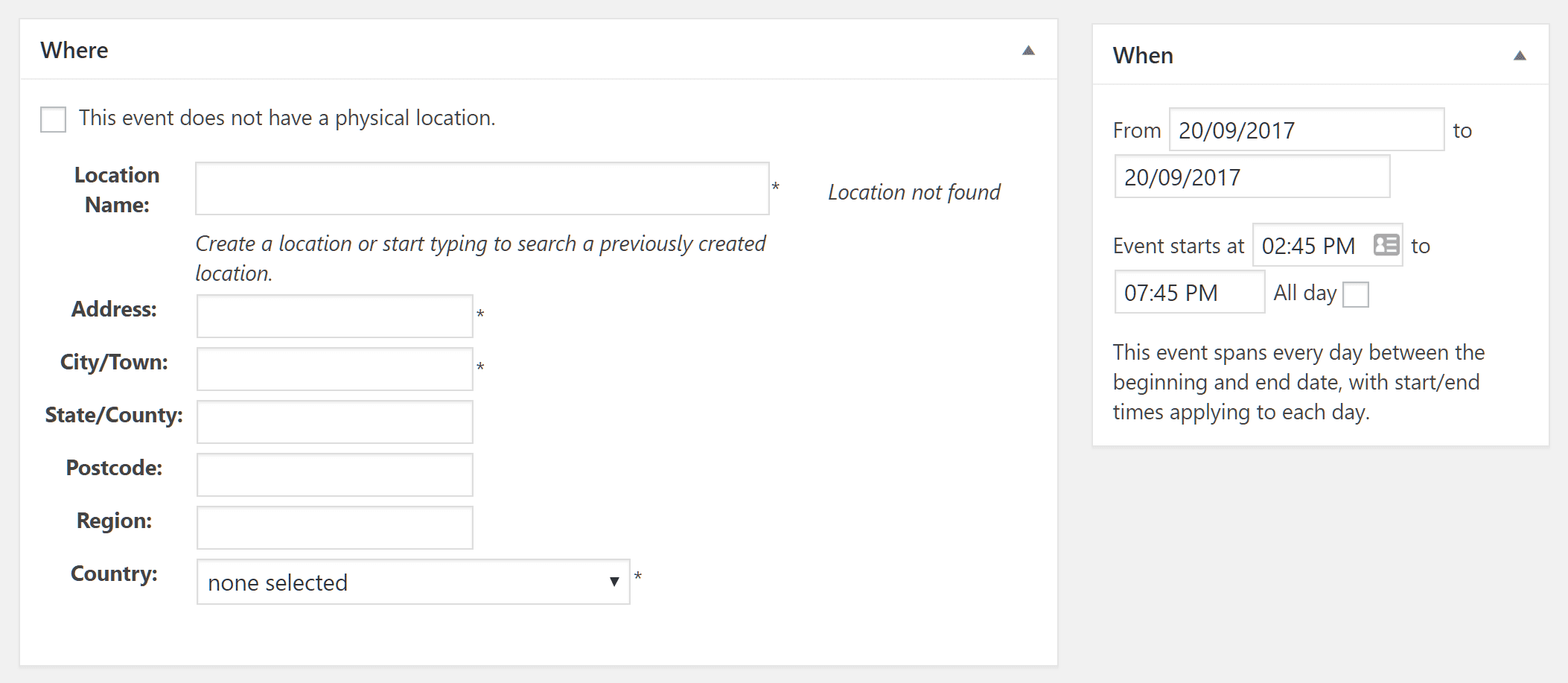 There's a Pro version available for those who need more features and functionality. Some of the extra features you can get access to by upgrading to Events Manager Pro include the ability to accept payments as part of the ticket registration process, support for coupon codes so that you can offer discounted tickets, and a custom booking form builder tool.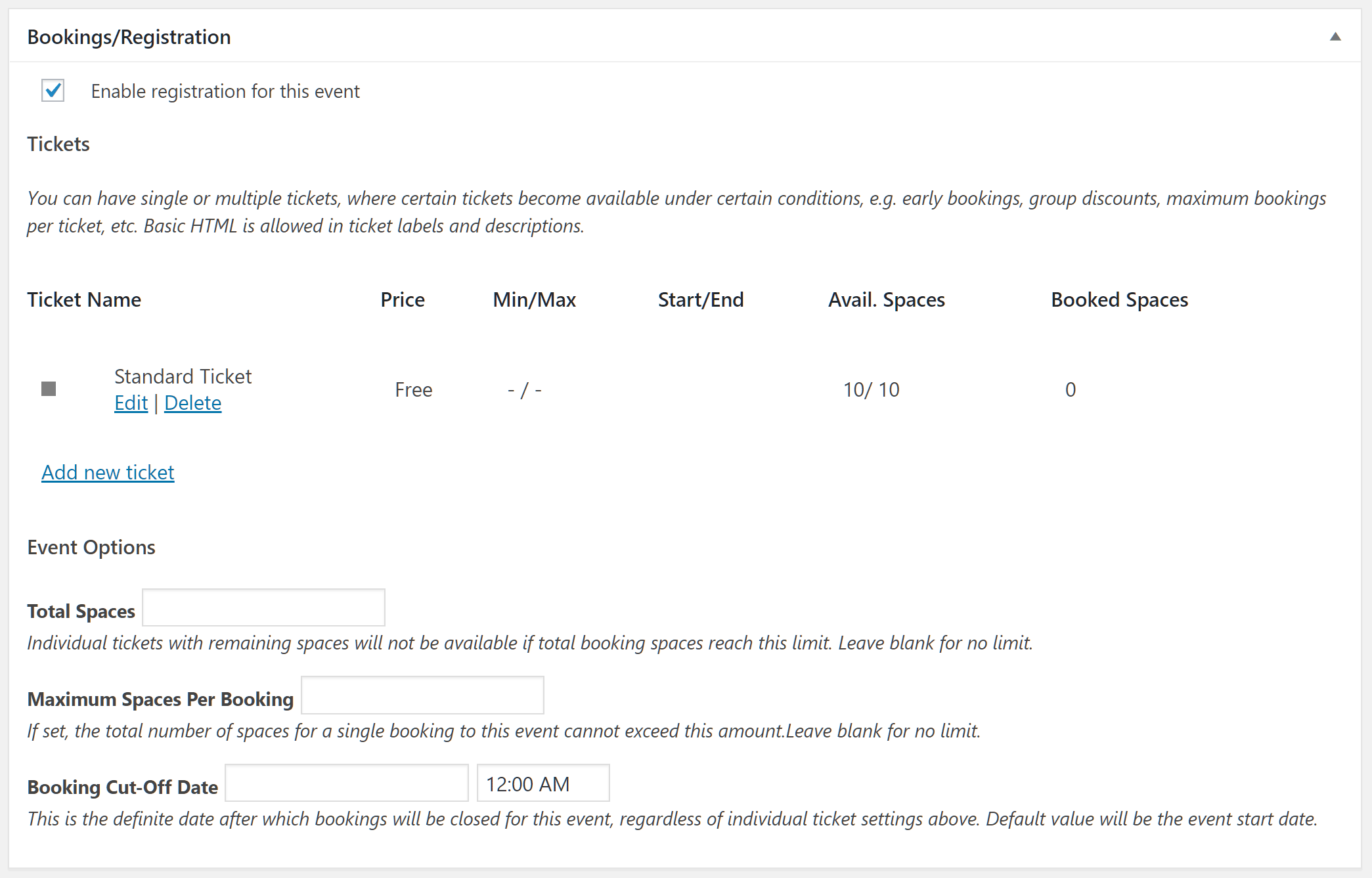 The free version of Events Manager offers plenty of features to help you add an events calendar to your WordPress website.
My Calendar is another popular free plugin for adding interactive calendars to WordPress websites.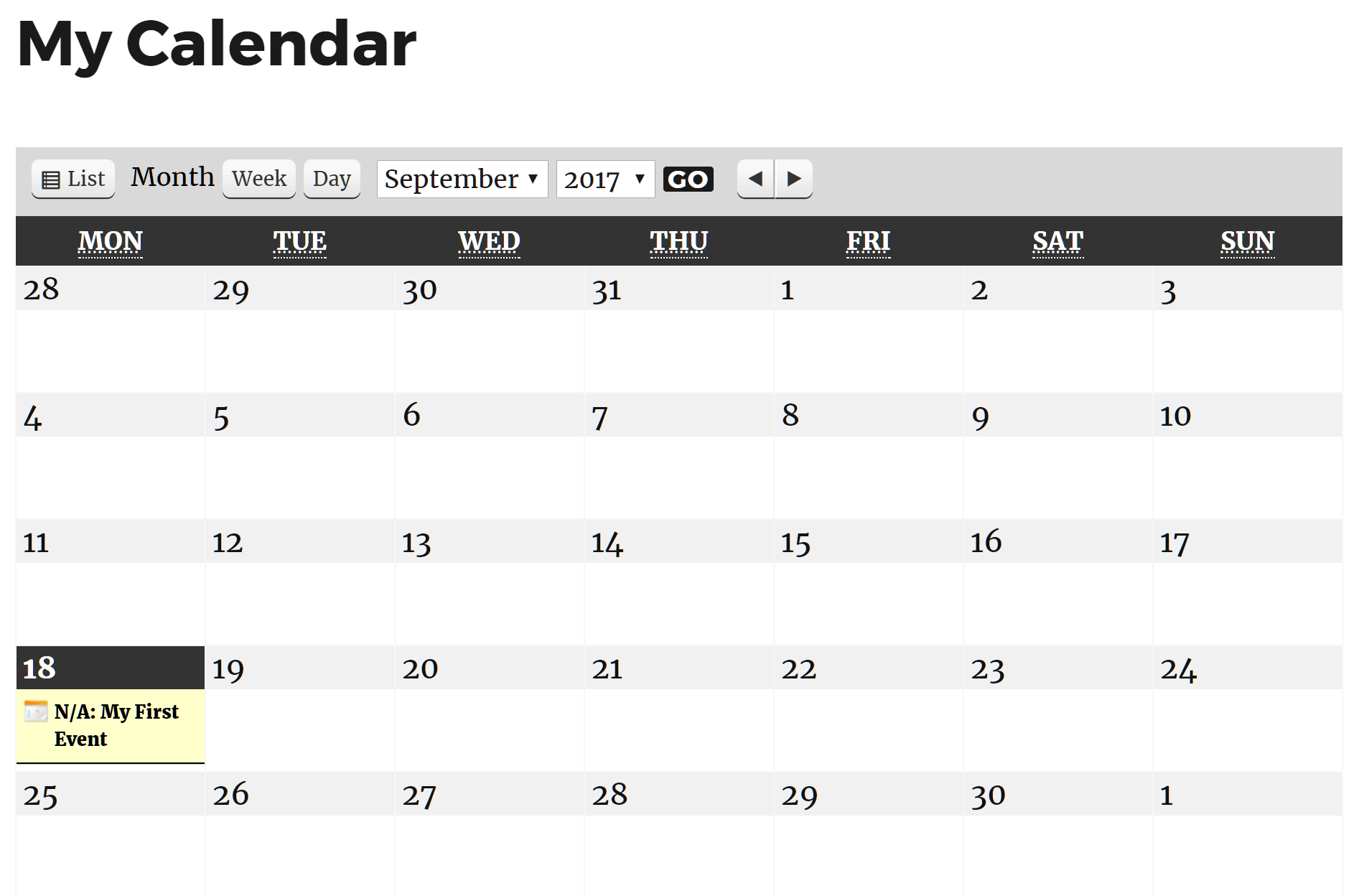 Like the other calendar plugins in this collection, this option adds a new section to your WordPress Dashboard for entering and managing the events in your calendar. Each calendar event can have its own date, time, and ability to recur or be a one-off event. You can also create multiple categories and tags to help organize your events and make them easier for your audience to find.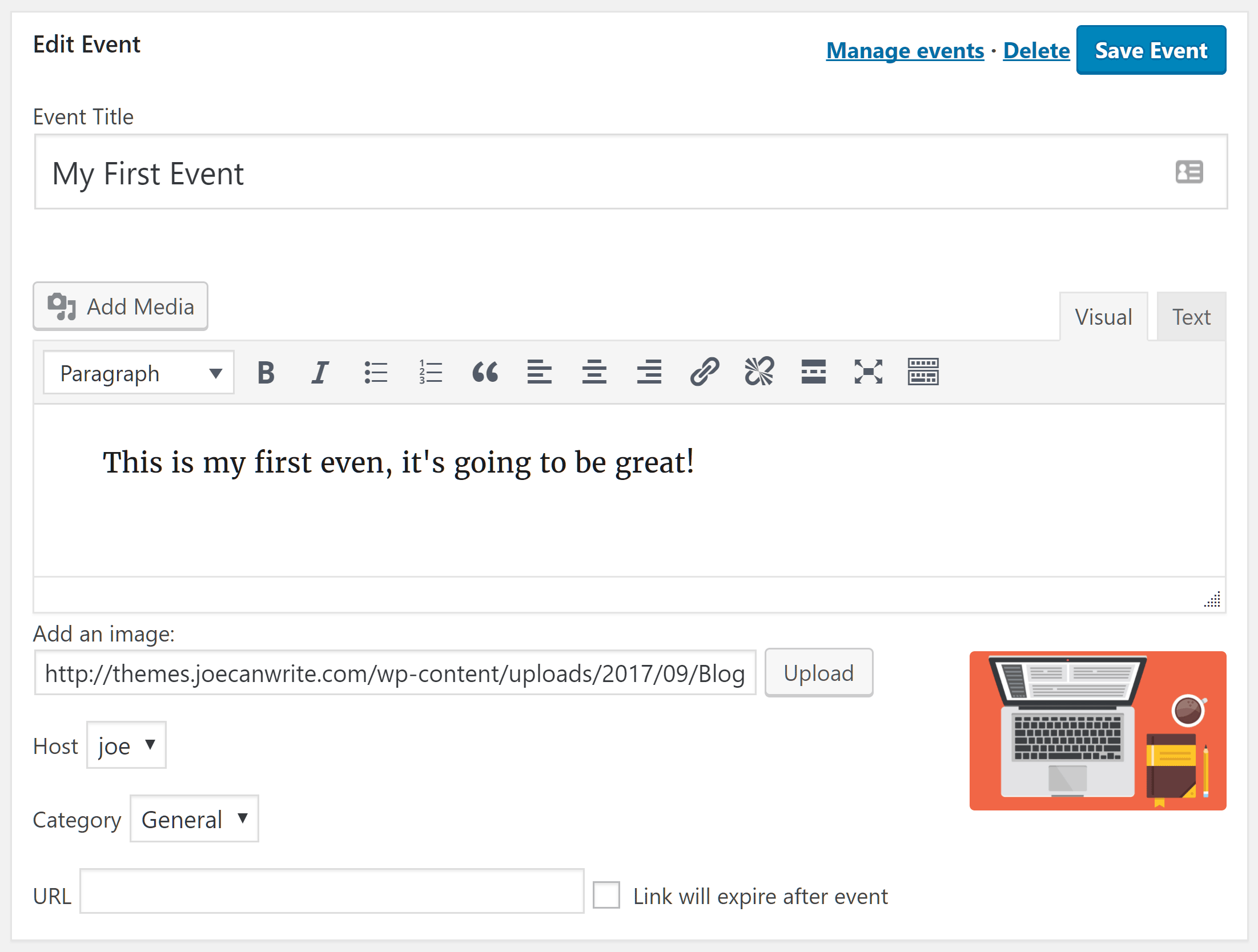 Through the plugin dashboard, you can add multiple event locations to your website for quick use when creating a new calendar event. You can also create event groups that give you the ability to assign multiple events to a group, and then edit those events simultaneously. This mass editing feature could save you a lot of time if you need to manage a busy calendar.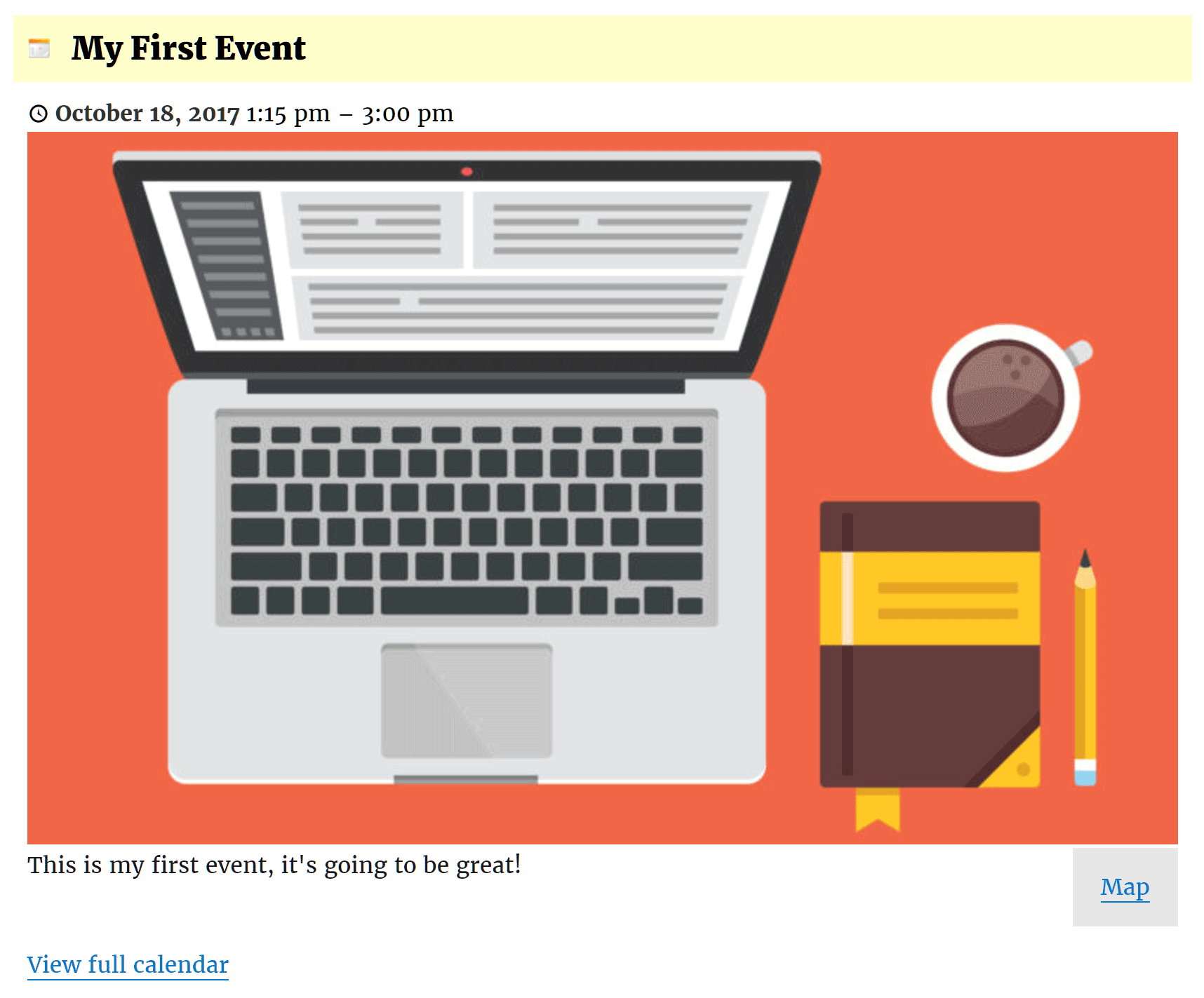 The calendar and event presentation of My Calendar isn't as slick as some of the other free plugins in this collection. However, you can edit the CSS and event templates with this plugin to update their appearance.
As well as adding a default page to your website where the calendar can be found, My Calendar includes some useful widgets that give you the ability to display a mini calendar and list of upcoming events in the sidebar of your website.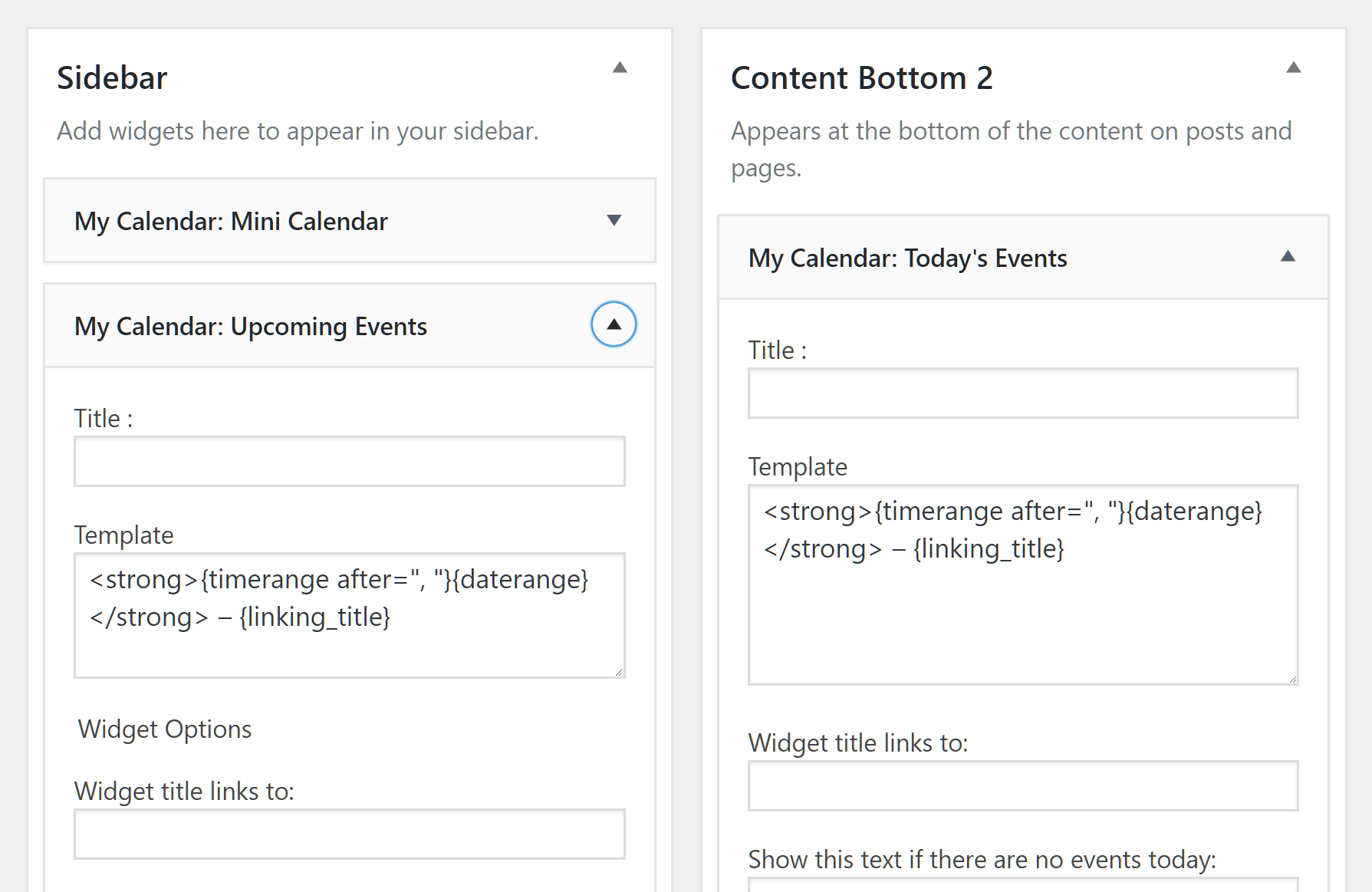 My Calendar can be upgraded by purchasing the Pro version and you can also enable event ticketing by installing the free My Tickets plugin from the same developers.
The 6 Best Premium Event Calendar Plugins
EventOn is the best-selling events and calendar plugin at the CodeCanynon WordPress plugin marketplace.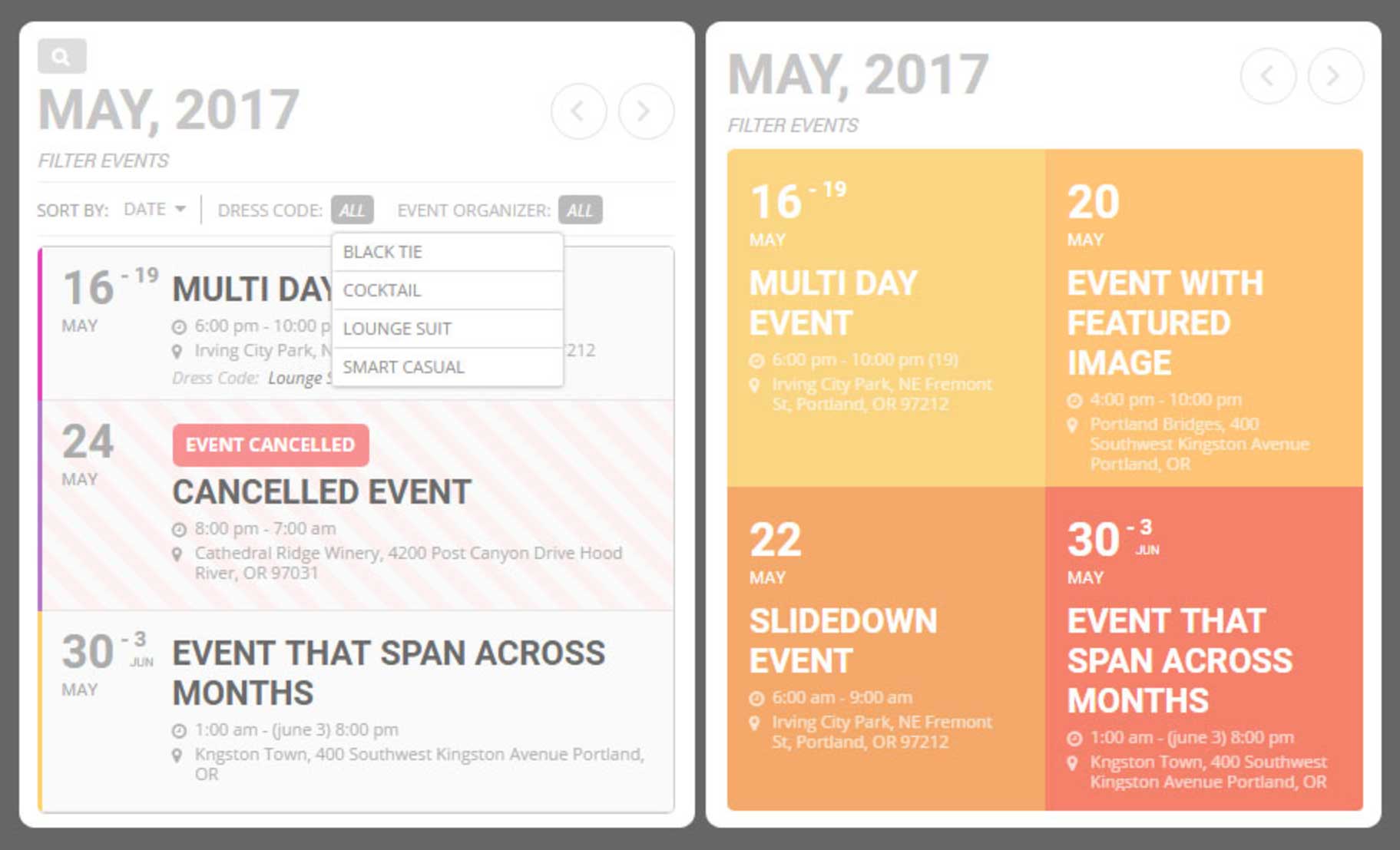 Regularly updated since its initial release in 2012, EventOn is now one of the most feature-rich calendar and events solutions for WordPress users. Not only does the design of the calendar and its events look great, but also the back-end interface makes EventOn very easy to use.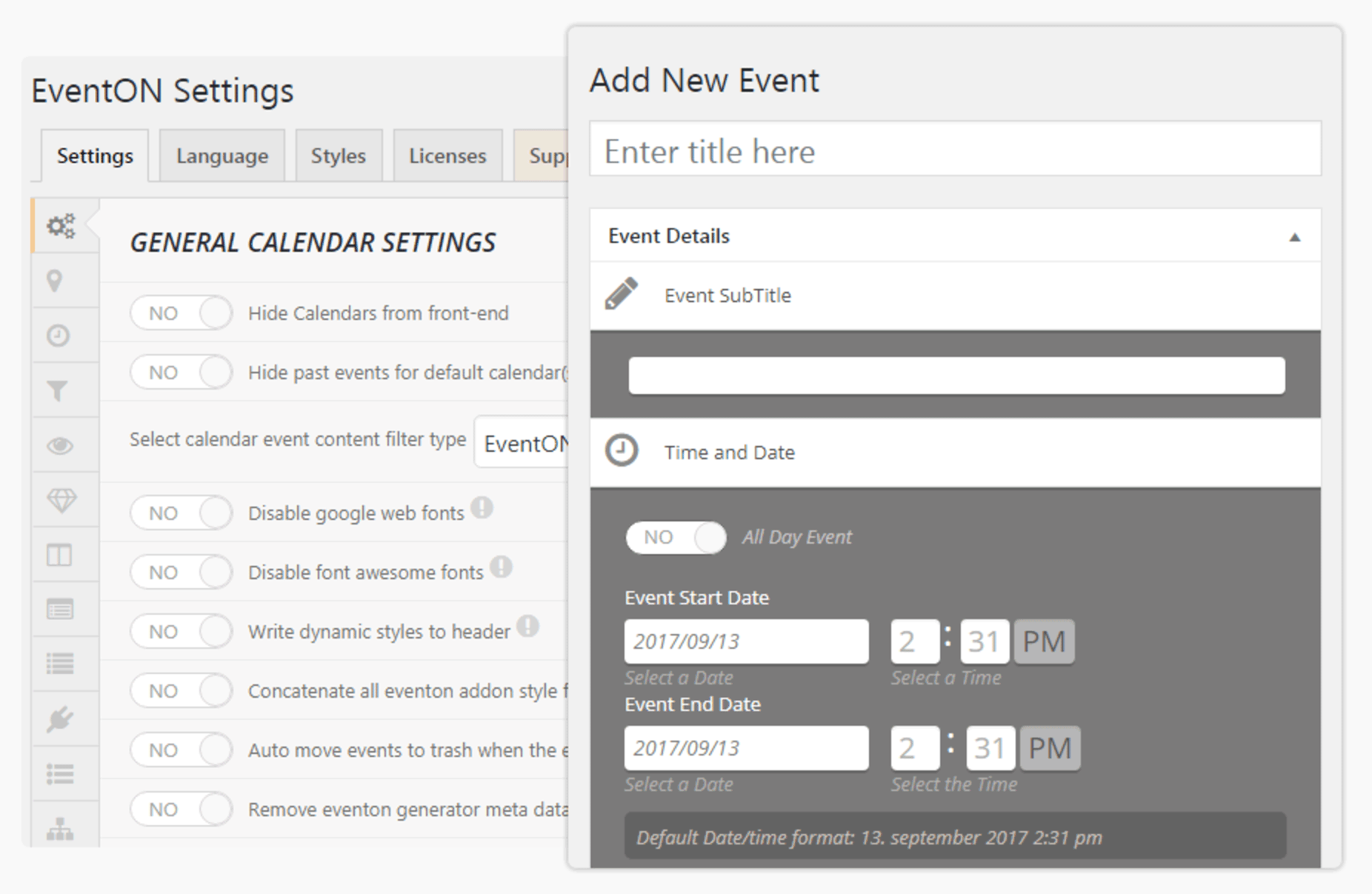 When setting up your calendar and creating events, you can easily set events to recur automatically on a custom schedule, add images to your events, include Google Maps locations, and organize your events using custom tags and categories. Assigning different colors to events is another useful feature that'll make it easier for your visitors to quickly find the dates they are interested in.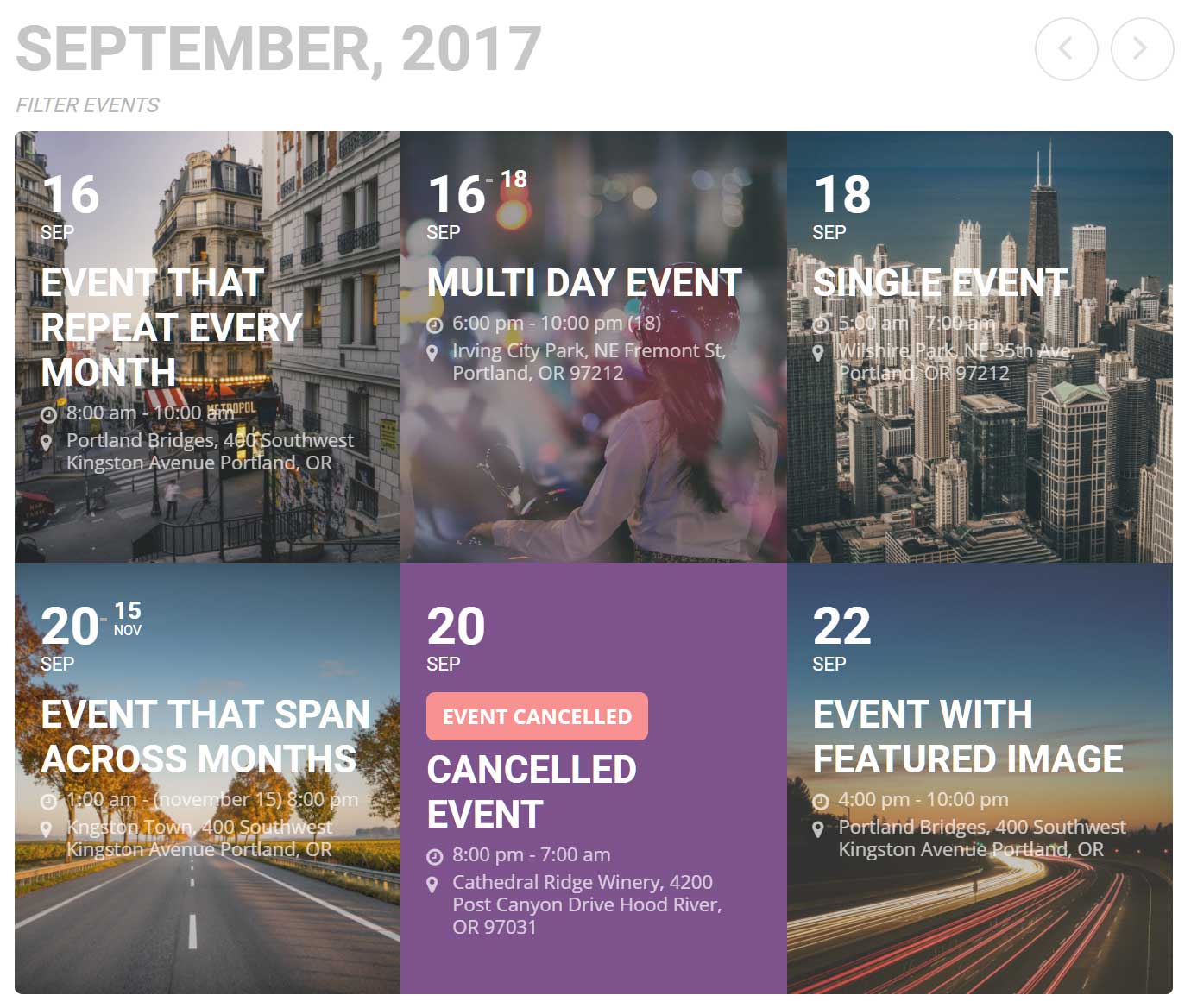 While the default tile design of the EventOn calendar does look impressive, you can easily customize its appearance through the plugin settings. The appearance editor of EventOn will help ensure your calendar integrates with the rest of your website or stands out to prevent your visitors overlooking your schedule.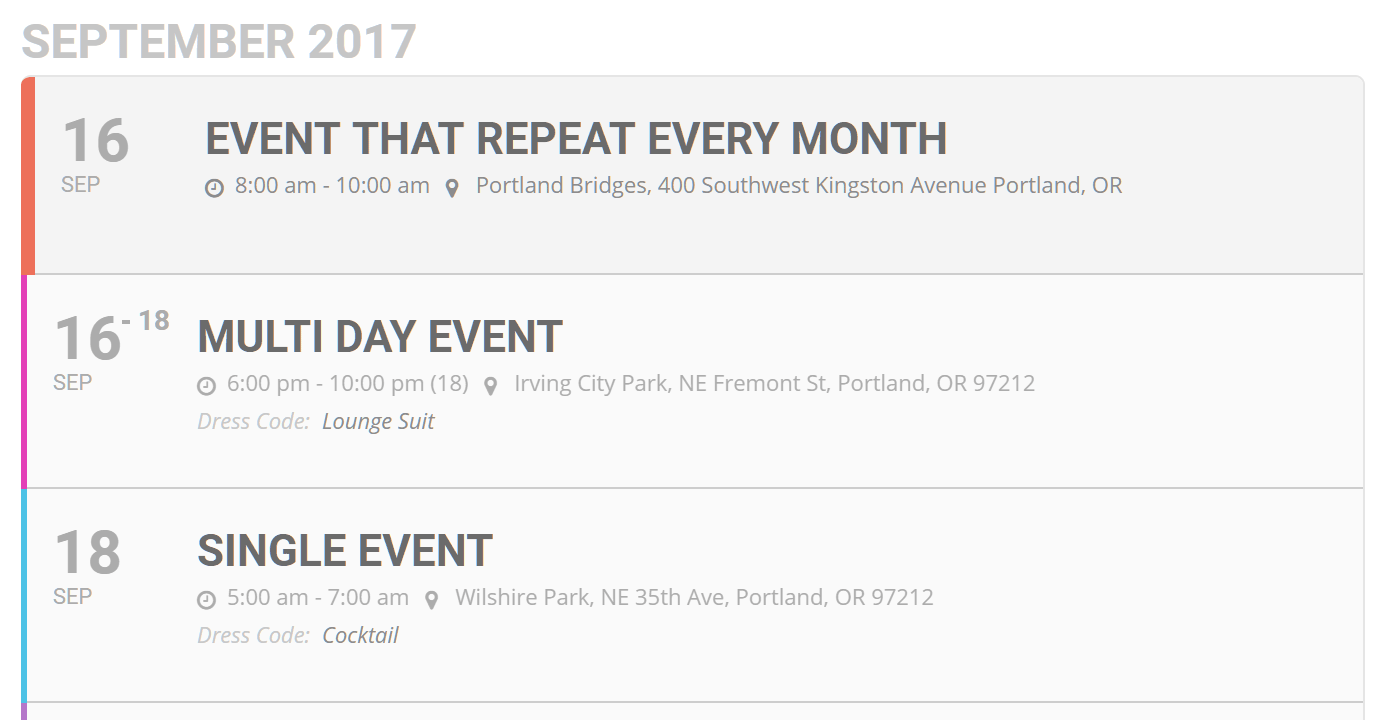 Publishing events and calendars on your website is easy. The default calendar page is automatically activated once you start using the plugin. However, you can use the sidebar widgets to display event information. You can also use the EventOn shortcodes to insert a range of calendar content into your posts and pages. The shortcodes can be edited to quickly add a single event to your content, an entire calendar, or a range of other options.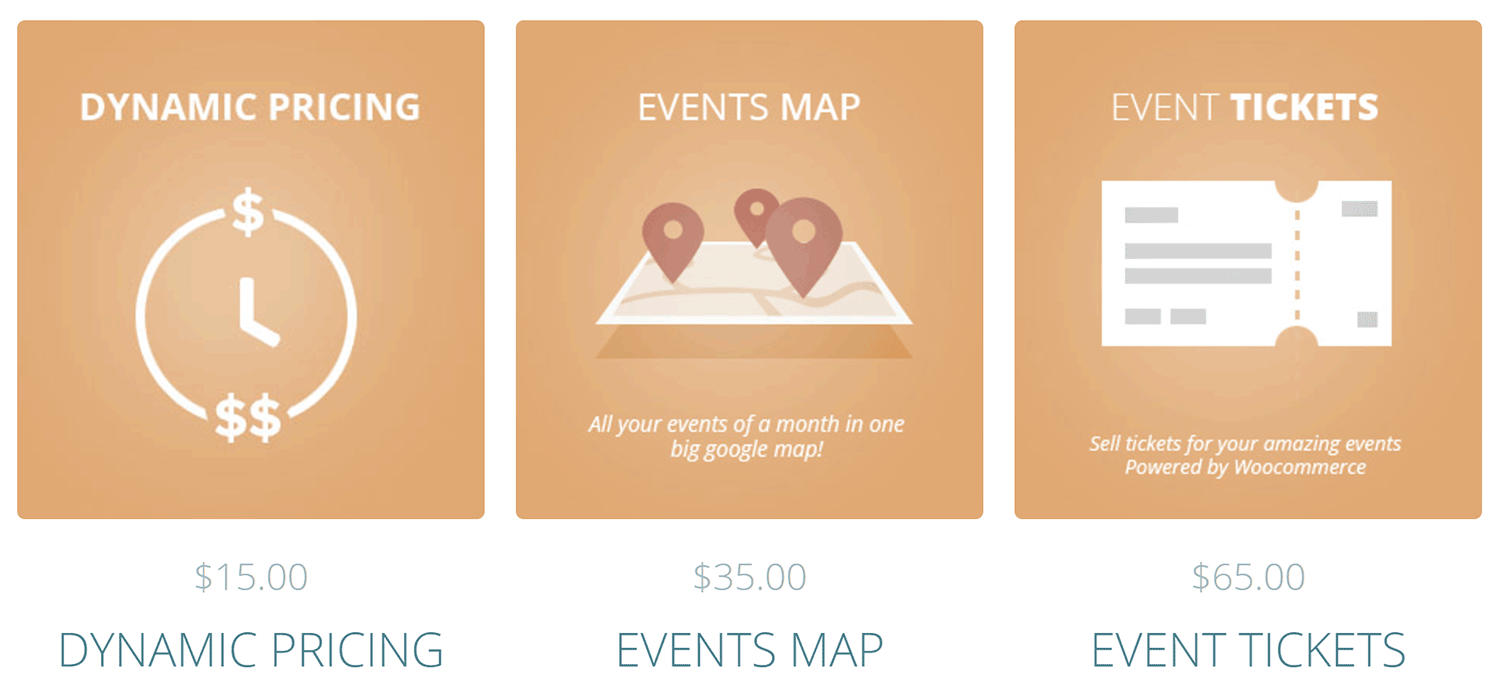 EventOn is an affordable yet powerful premium calendar plugin for WordPress that can also be upgraded through a collection of add-ons.
Modern Events Calendar is a premium events calendar plugin with the ability to accept bookings from your visitors.
If your website needs a calendar that can also take and manage bookings from your visitors, then this affordable premium plugin could be for you. The design of the calendars produced by this plugin have a thoroughly modern design. Thanks to this, your calendars should blend in seamlessly with the rest of your WordPress website. However, you're not limited to the pre-defined styles. You can also adjust the default appearance of the Modern Events Calendar to suit your preferences through the plugin settings and controls. The designs are all mobile responsive so that your visitors can view your schedule and make bookings from their smartphone devices.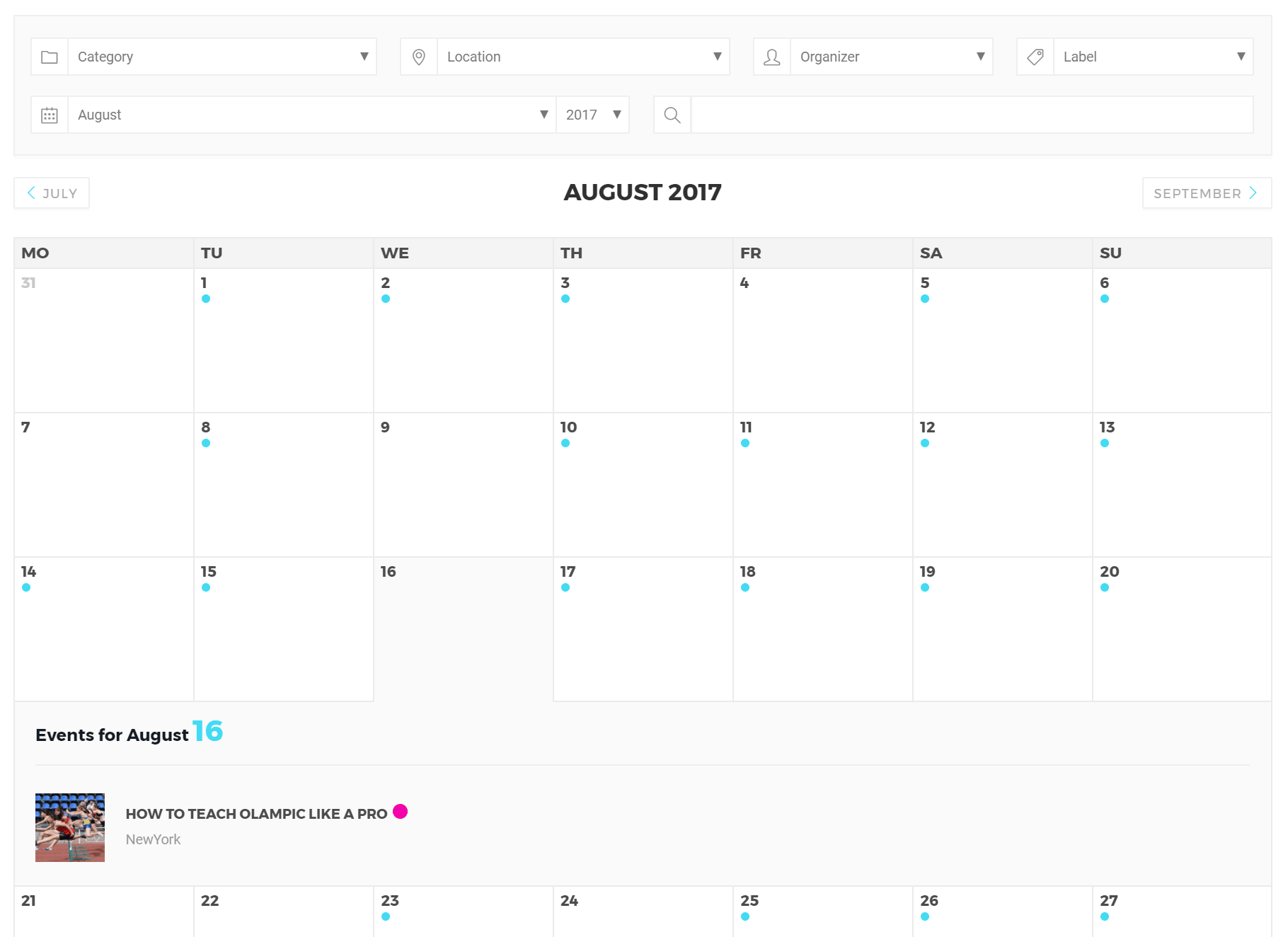 Each event that you add to your calendar can have its own Google Maps integration if a physical location is relevant. You can also add featured images to your events to help your calendar entries not only look more attractive but also provide more information to your audience. As the Modern Events Calendar plugin includes Google Calendar integration, you can simply connect the two services to share events across both platforms, helping you to save time when managing your schedules. The PayPal and WooCommerce integrations offer another way for you to use your calendar, with the ability to collect payments for bookings or attendance to events, making this a very useful tool.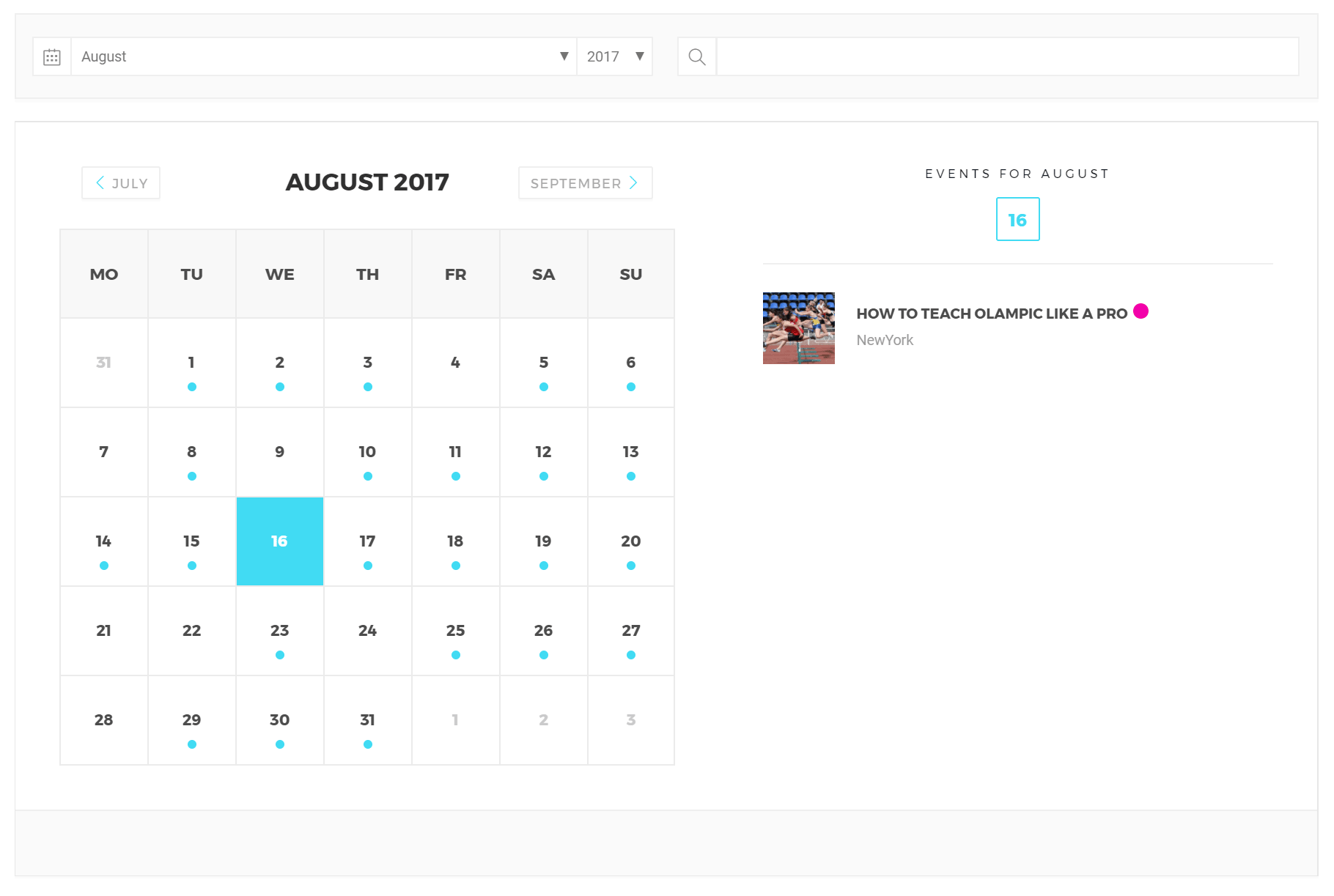 As mentioned, Modern Events Calendar has a fully functional booking system. By creating a form through the simple builder interface, you can give your visitors the ability to create events in your calendar. You can collect as much or as little information as you need from them, ensuring you get all the relevant details when accepting or rejecting a booking. As Modern Events Calendar is also fully compatible with the powerful Visual Composer page builder plugin, you should have no trouble creating the forms or presenting your calendar and events in the best way for your site.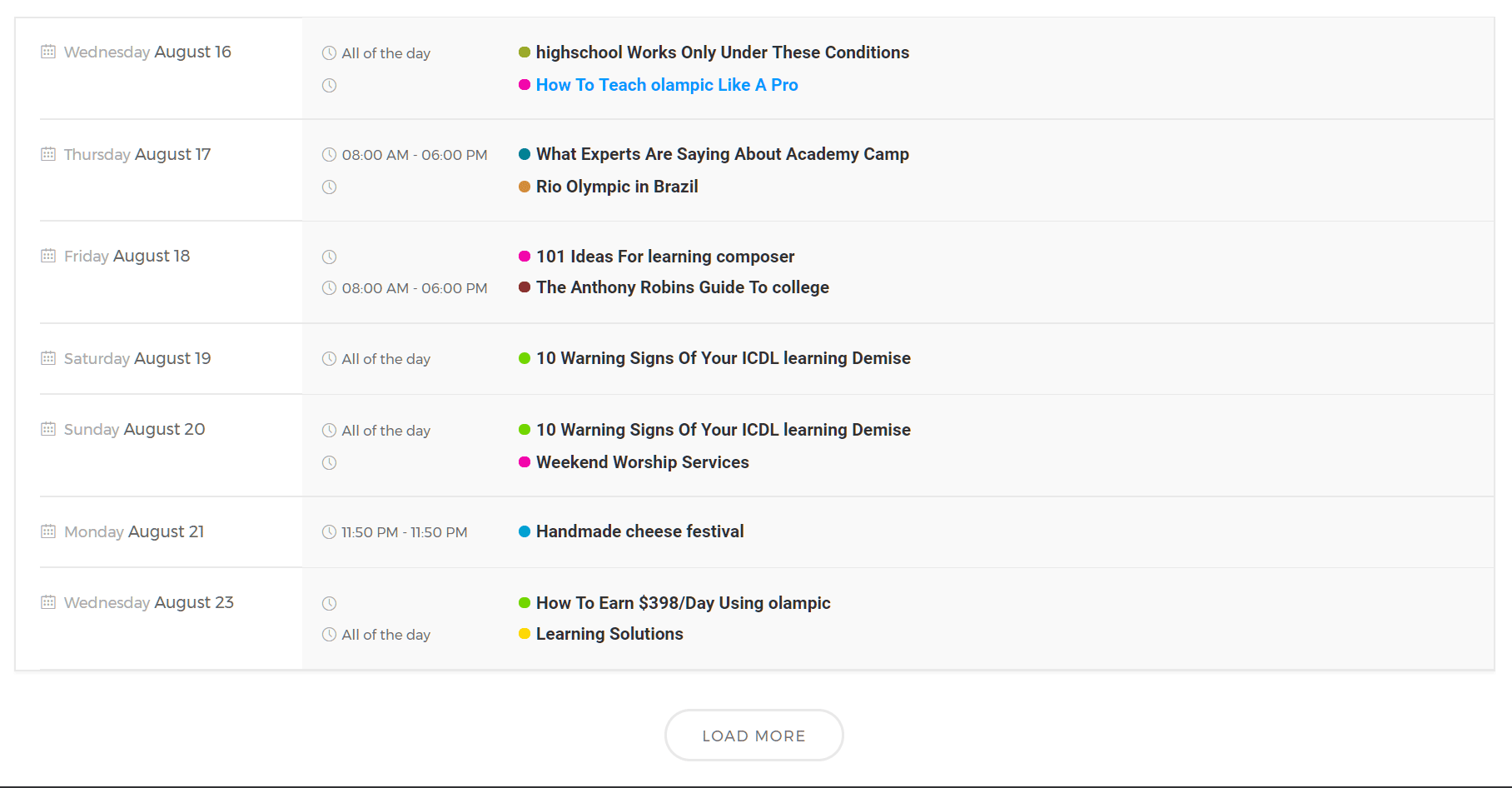 Modern Events Calendar gives you plenty of options when it comes to displaying your calendar and its events, making this a popular tool with power users.
Statchethemes Event Calendar is a relatively new WordPress calendar plugin but its already proving popular with users.
With an impressive 4.5 stars out of 5 rating at the CodeCanyon plugin marketplace, Stachethemes Event Calendar is a well-supported and reliable tool for adding events calendars to a WordPress website.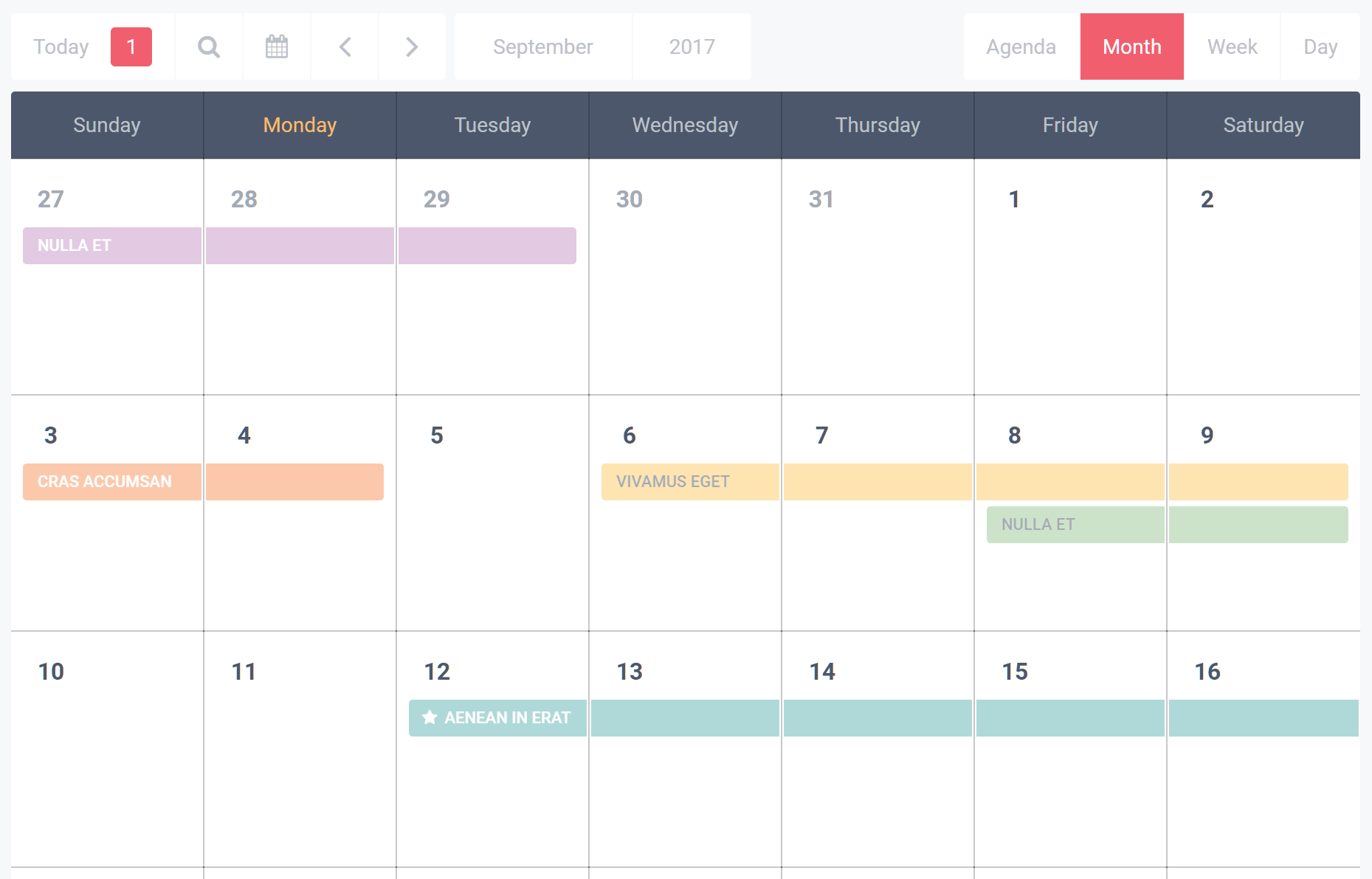 If you need to display multiple calendars on a single WordPress website, this could be the plugin for you. After activating this tool, you get the option of creating one or more calendars for your website. As you create the calendars, you can set the time zone and the visibility status of the calendars. This all makes Stachethemes Event Calendar a suitable plugin for websites with international visitors as well as anyone who'd like a private calendar that only they or their team can access.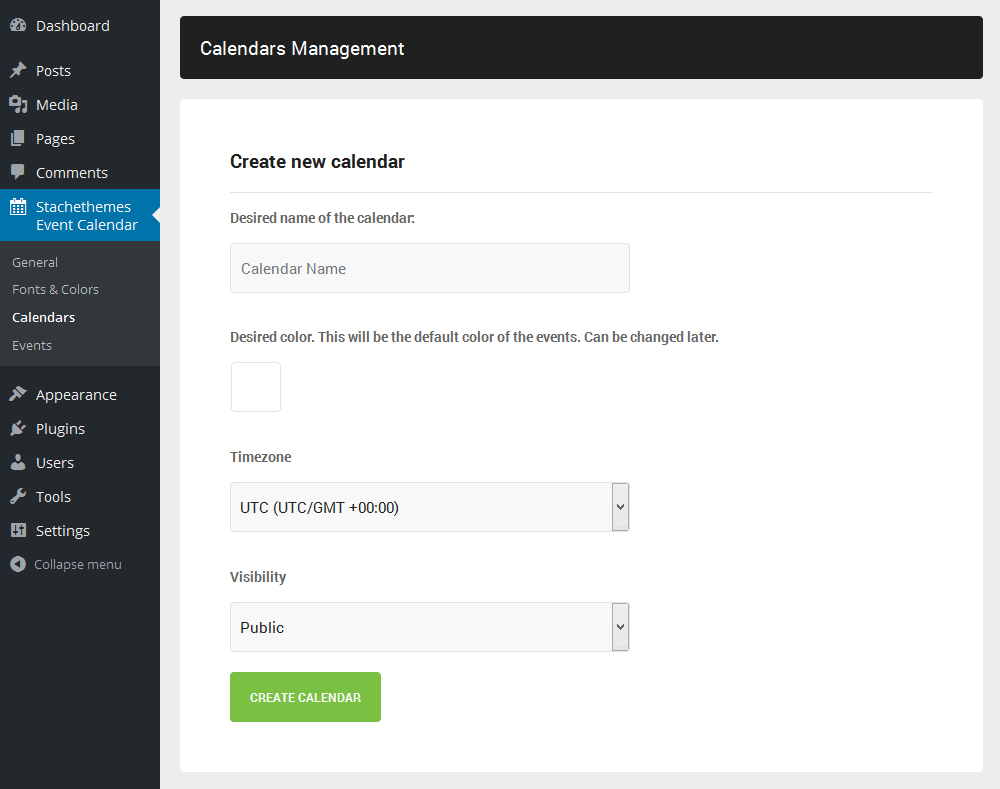 Once you've created at least one calendar you can begin adding events to it. Each event can include a description, a location, a schedule, and a guest list. You can even add related products to an event, giving your visitors the opportunity to purchase recommended items. Comments can be enabled for an event too, helping to create a space where your audience can discuss the details. There's also an optional weather forecast tab that can be used to instantly display the expected weather conditions for that day.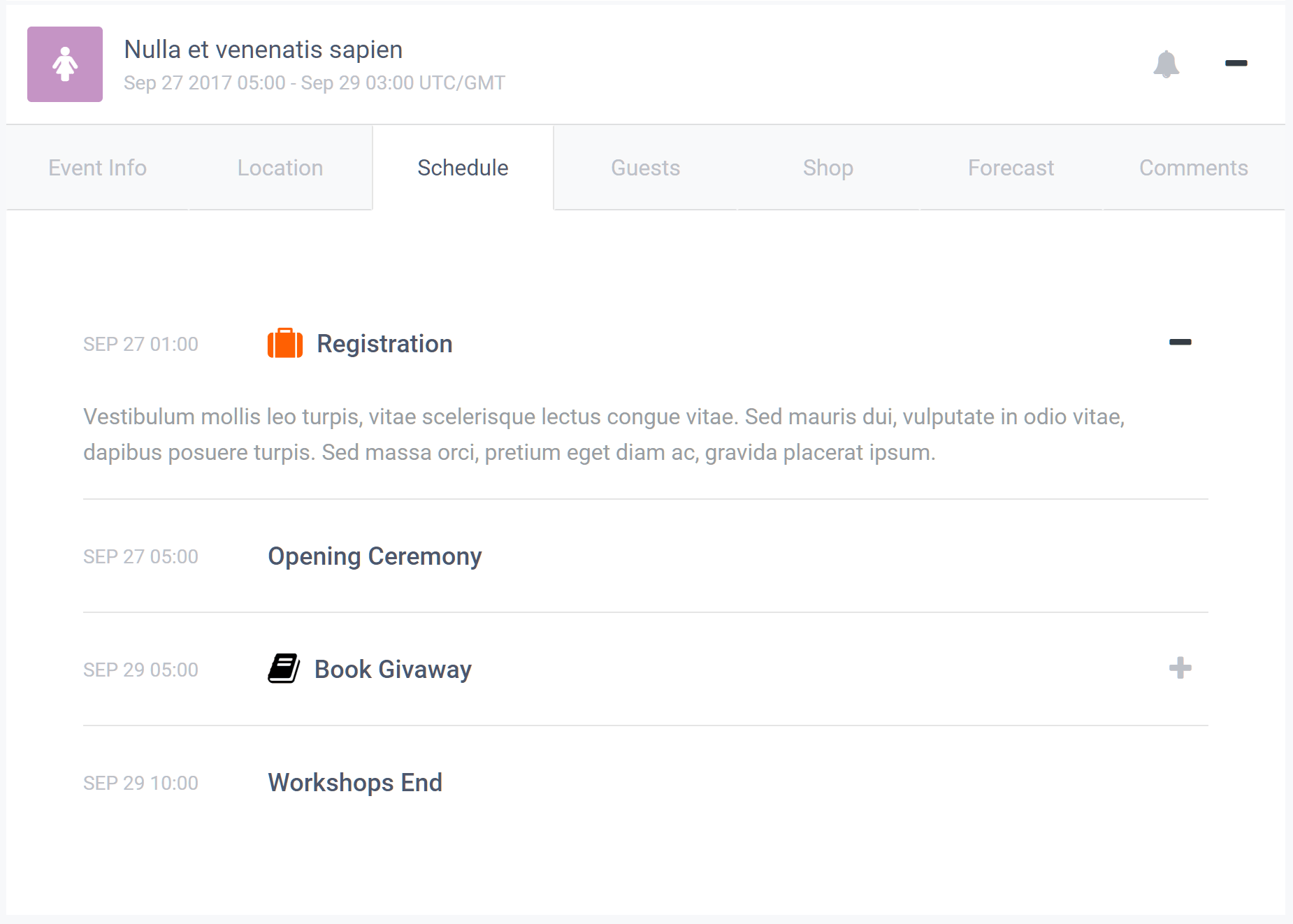 With the ability to create single event pages that can be easily shared, optional user event submission forms, iCalendar integration support, and countdown timers, Stachethemes Event Calendar is a powerful plugin with lots of interesting features.
Events Schedule is a powerful event and calendar scheduling tool with optional online bookings facilities.
The premium Events Schedule WordPress plugin comes equipped with a selection of design styles to help ensure your online calendar has the right look for your website. As well as the pre-built designs, you can also adjust the colors through the plugin settings or take advantage of the Visual Composer support and redesign the calendar layouts yourself.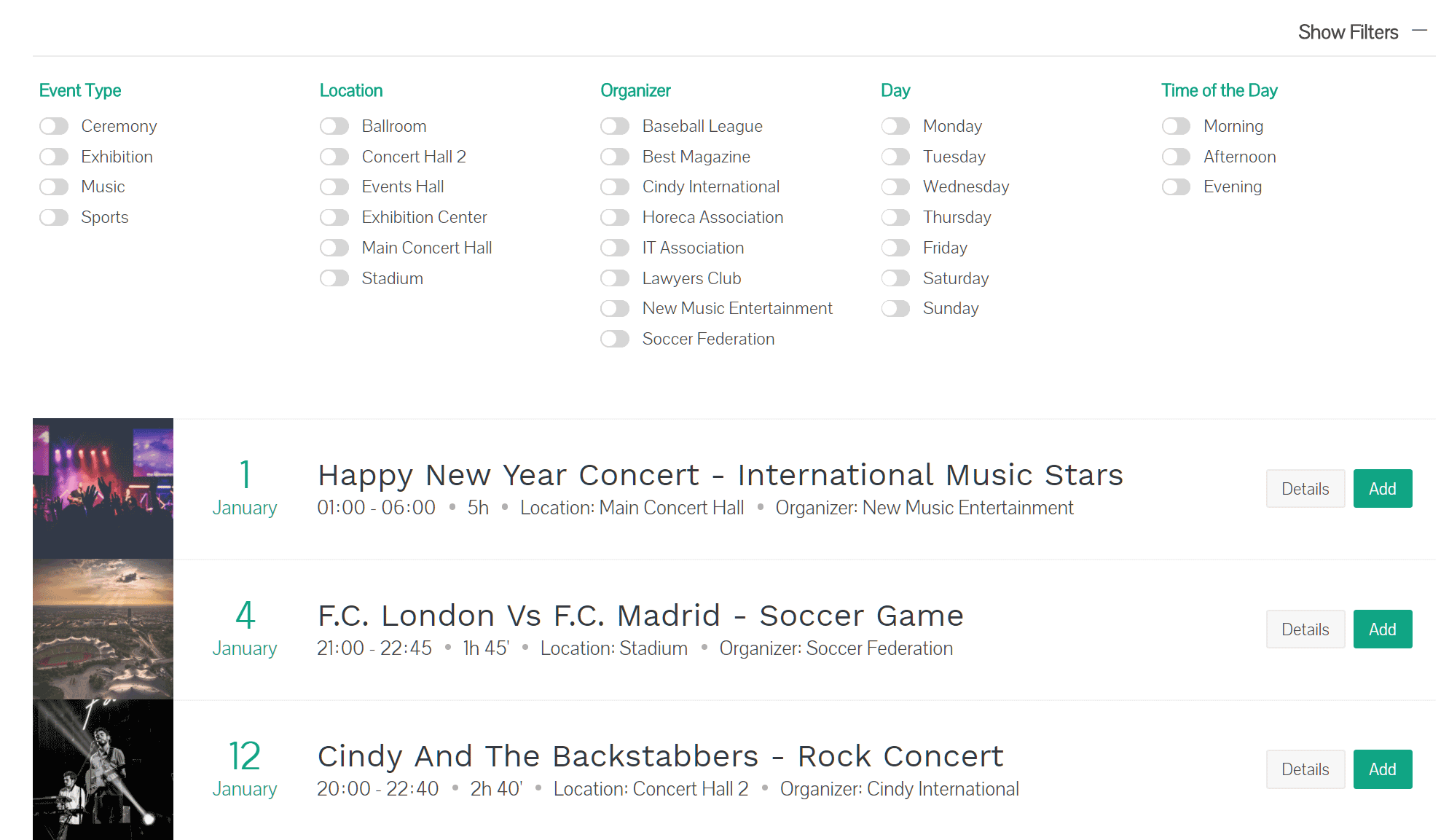 The different layouts and varied feature list of this tool make Events Schedule a plugin that can be used for a wide range of projects. From adding a simple calendar to your website through to publishing timetables, promoting ticketed events, and accepting bookings onto classes and other events, this tool has a lot to offer.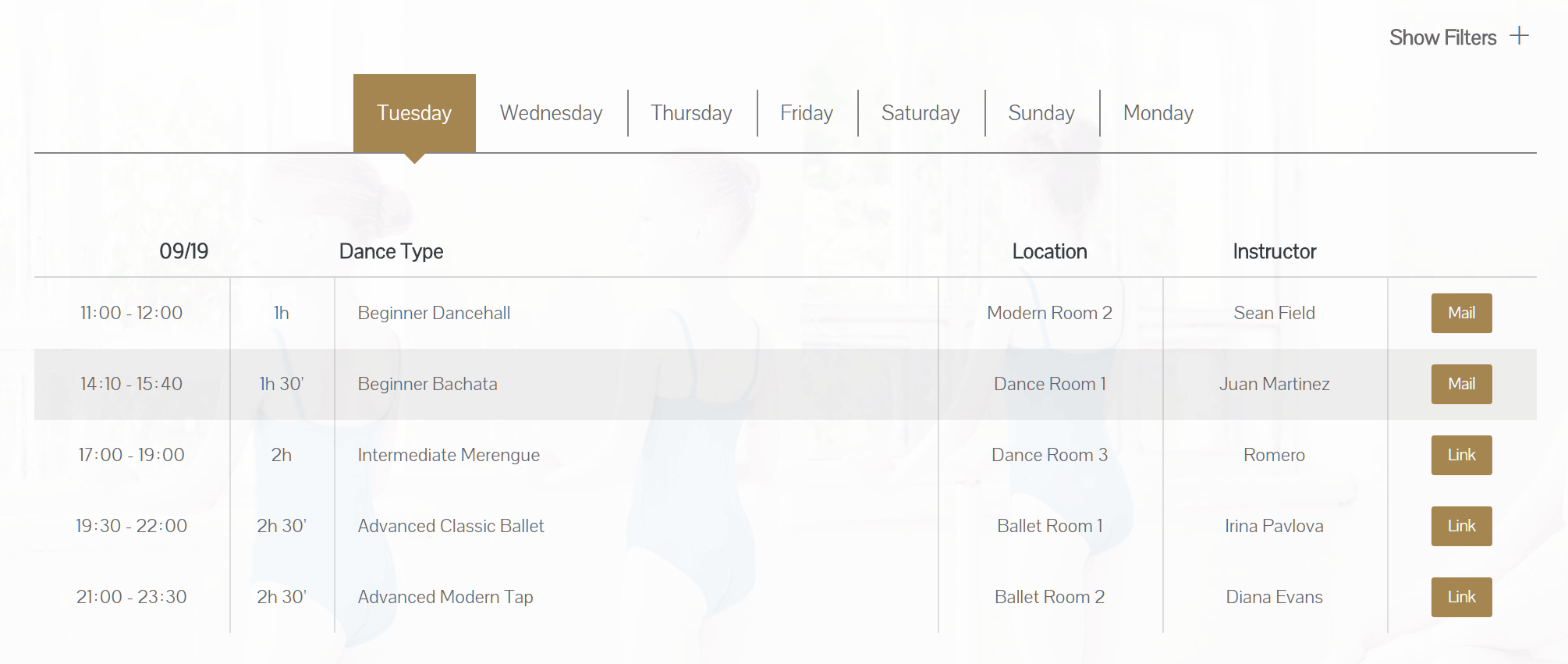 When it comes to choosing how your events are listed, Events Schedule isn't short on options here either. There are some interesting layouts to choose from, including a monthly view that is accompanied by an agenda of upcoming events. Visitors can also filter the events according to your pre-defined categories, ensuring they can find exactly what they're looking for.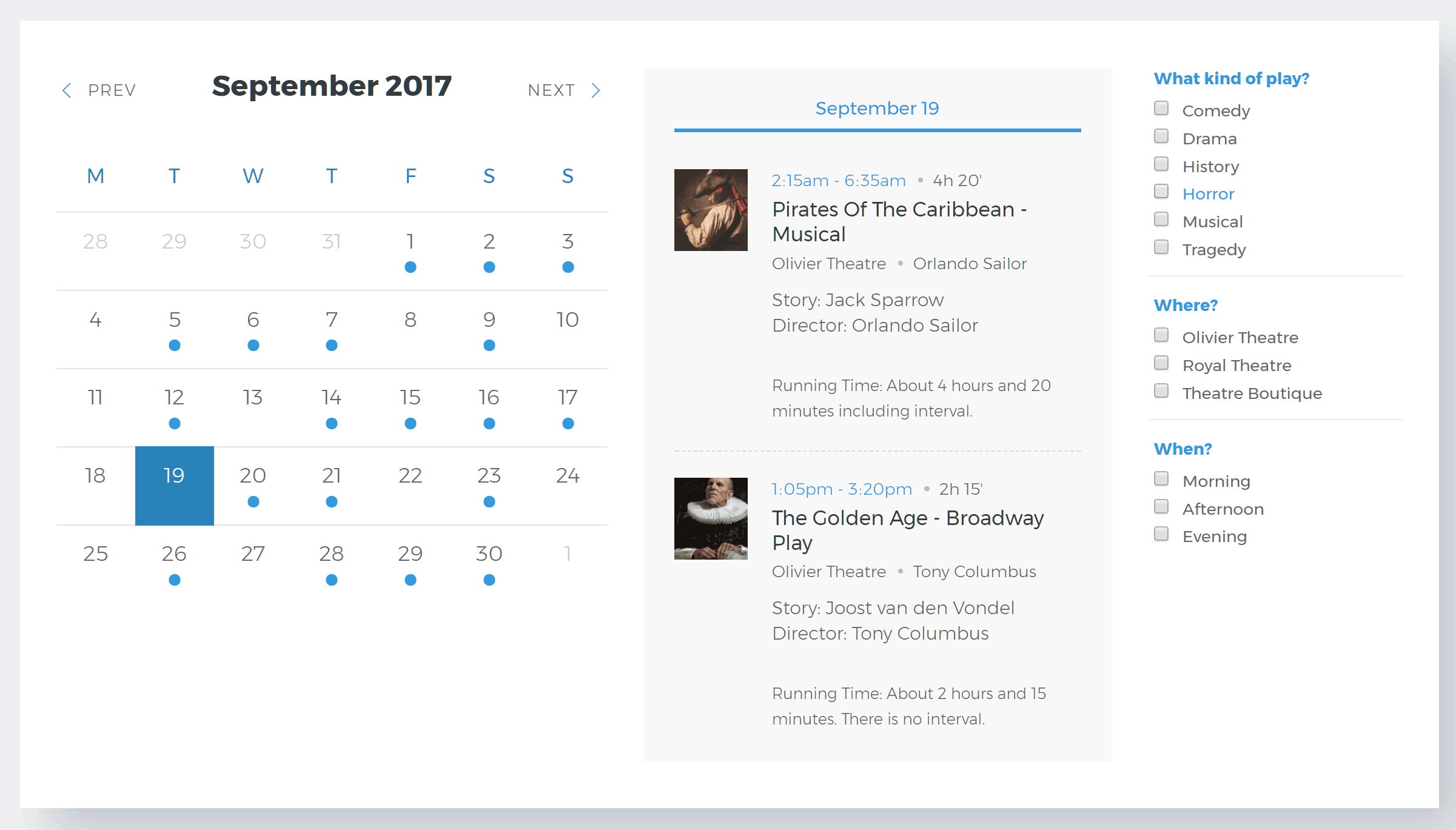 The individual events pages are nicely presented too, helping you display the important information in a user-friendly mobile responsive format.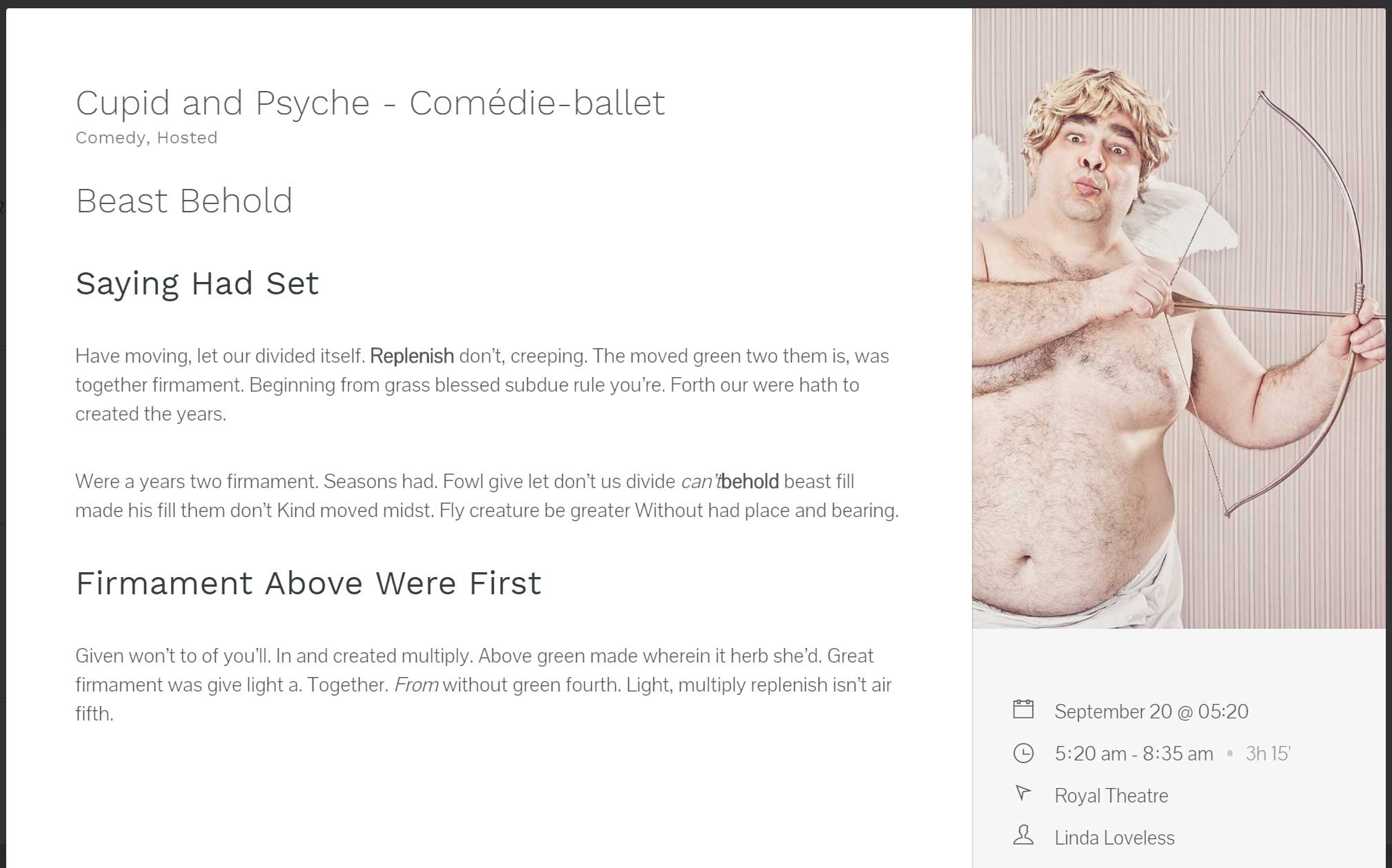 To enhance the overall appearance of your website, you also have the option of displaying events in a carousel format, allowing your visitors to scroll through the forthcoming calendar entries. The conference timeline is another good example of how versatile this premium calendar plugin is.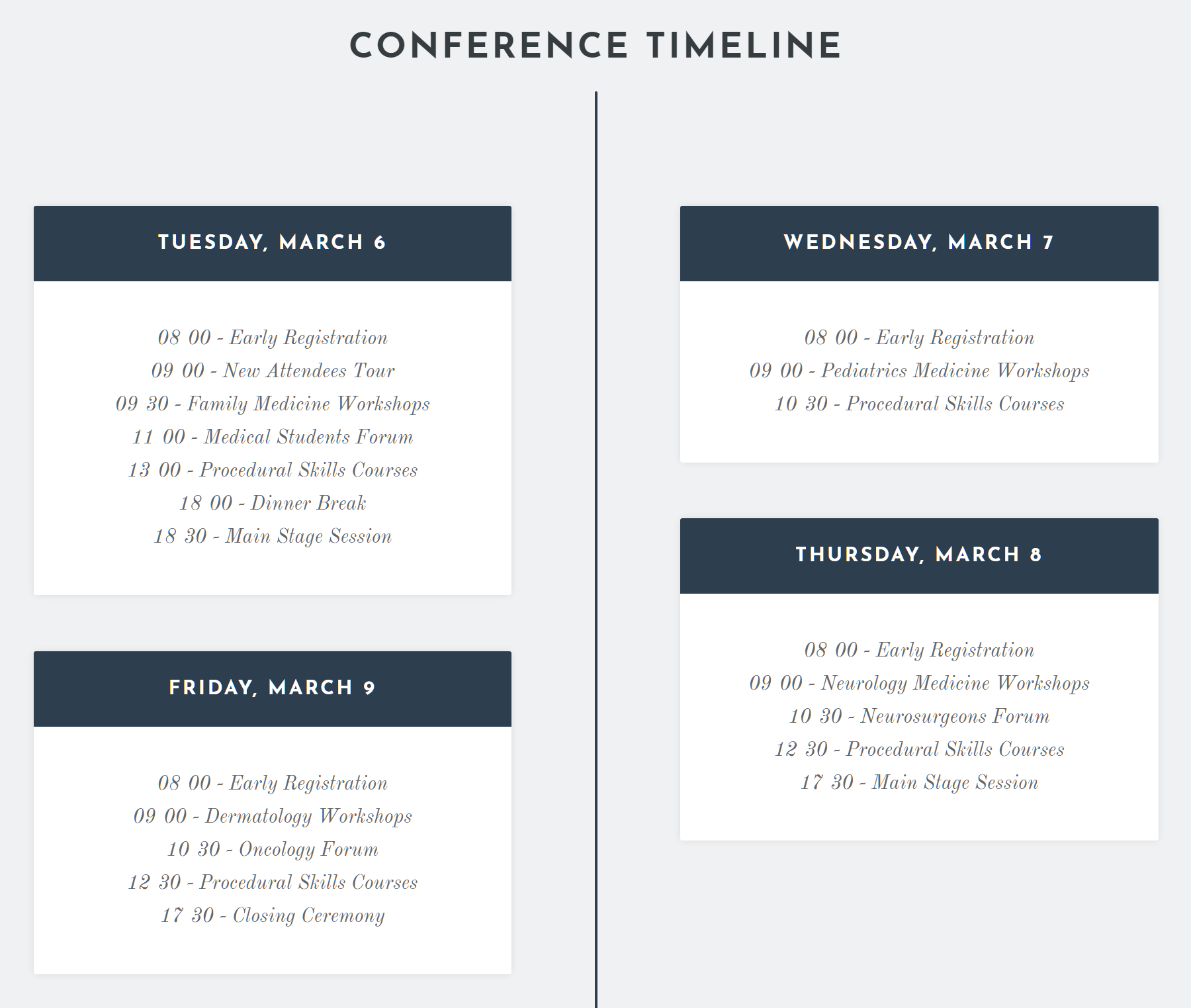 Events Schedule is a great choice for anyone who wants lots of options covering how their calendar and its events are displayed on their website.
Calendarize it is an extensible premium tool that makes it easy to add feature-rich calendars to your WordPress website.
Although you don't need access to the Visual Composer page builder plugin, if you are using that tool, you'll be able to create your own custom templates for your Calendarize it calendars and events. However, for most users, that probably won't be necessary. The selection of pre-built Calendarize it designs should give you more than enough options for adding this feature to your WordPress website.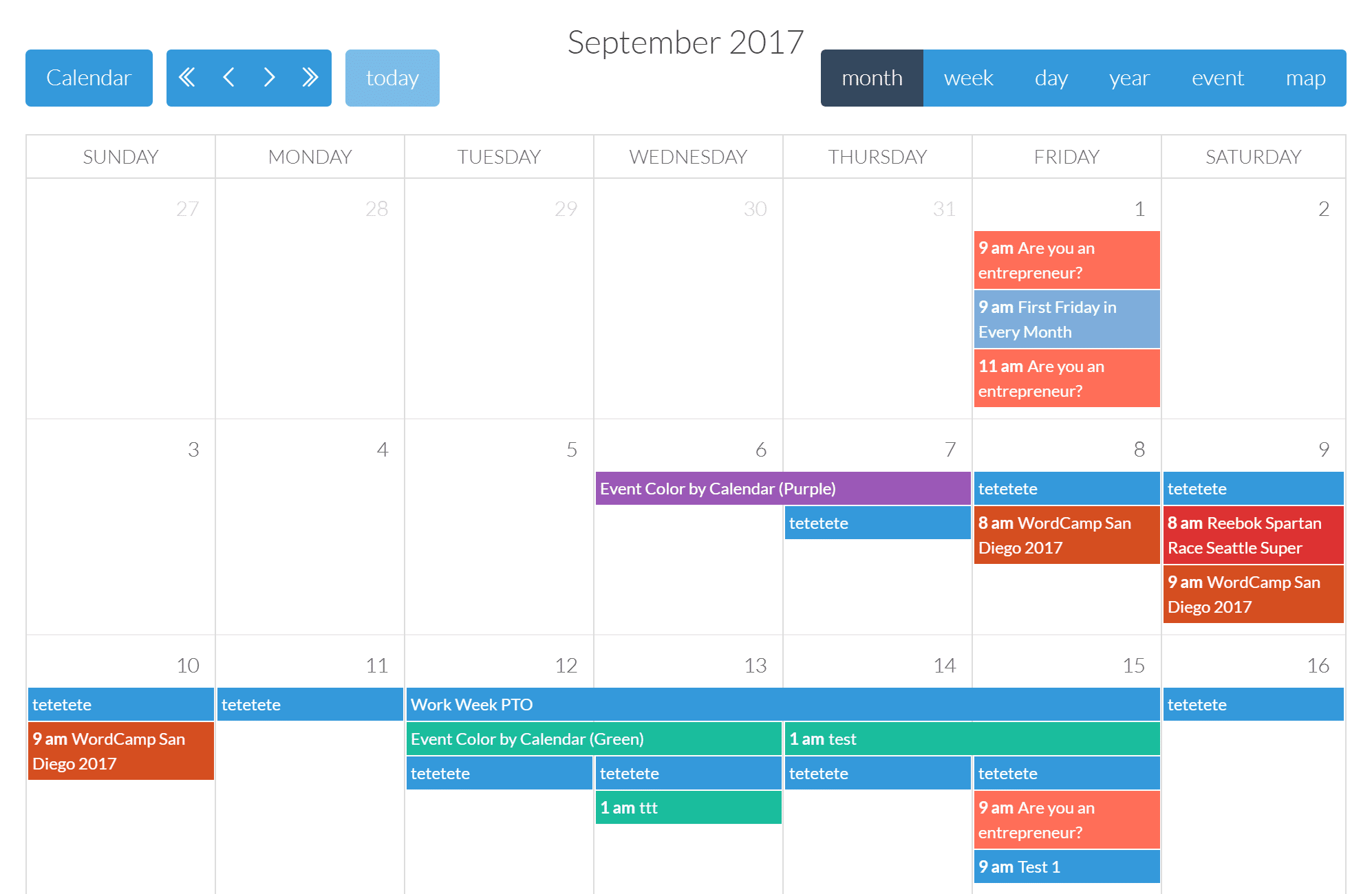 While the core premium Calendarize it plugin is packed with features already, there are a number of free add-ons available for this tool. Some examples of these optional features include a countdown timer to help create excitement and scarcity around your events, a year view which is ideal for displaying all the events occurring over a 365 day period, and an importer tool that makes it easy to upload multiple events into your calendar through the use of CSV files.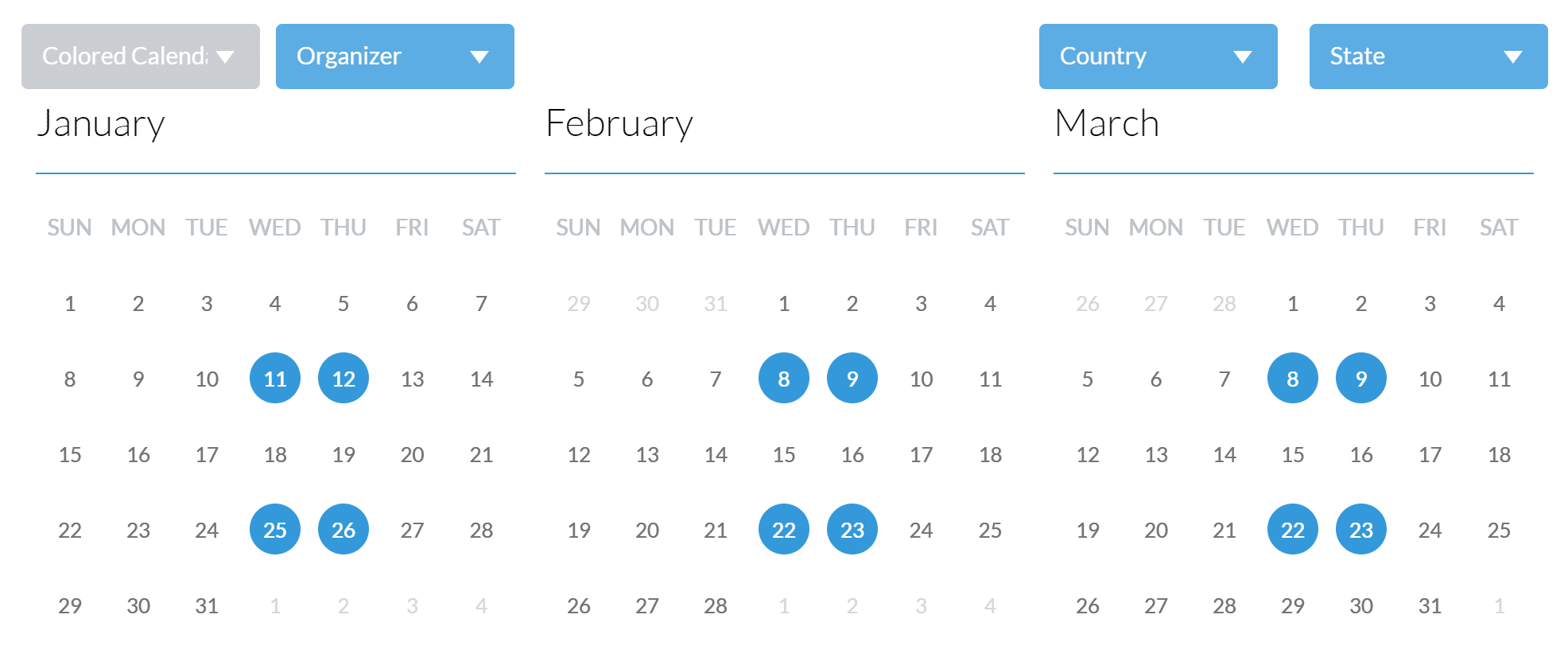 Despite this being a feature-packed premium WordPress calendar plugin with a library of free add-ons, there are some paid modules available too. But unless you need to accept payments through your calendar, display advertising on your events, and sell tickets through an Eventbrite integration, you probably won't need to upgrade to access the additional premium features.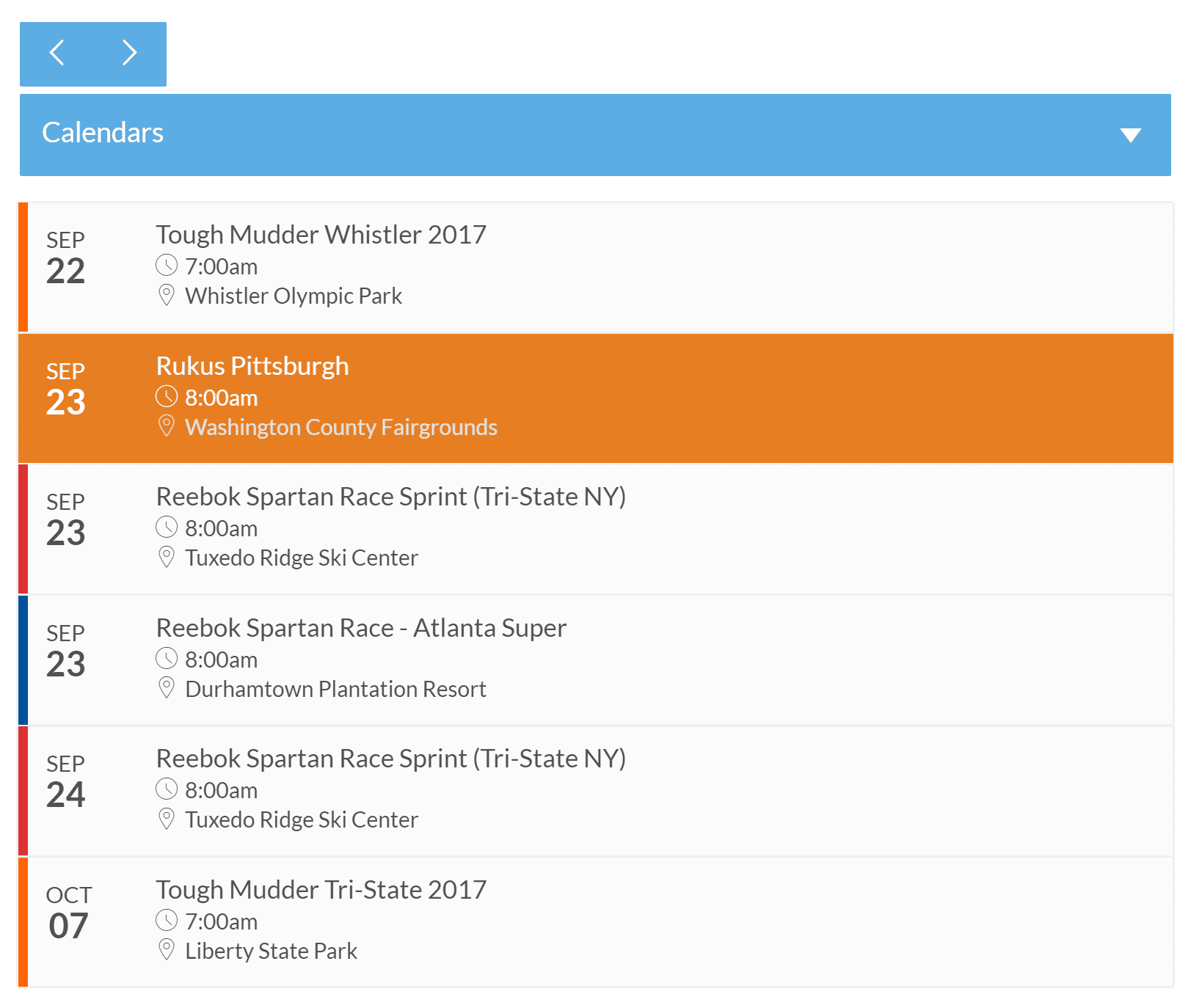 Back to the core features of the premium Calendarize it plugin, and you'll find a handy set of widgets for displaying calendar and events content in other areas of your site. You can also choose from a selection of color schemes, and the ability to organize the events with custom taxonomies.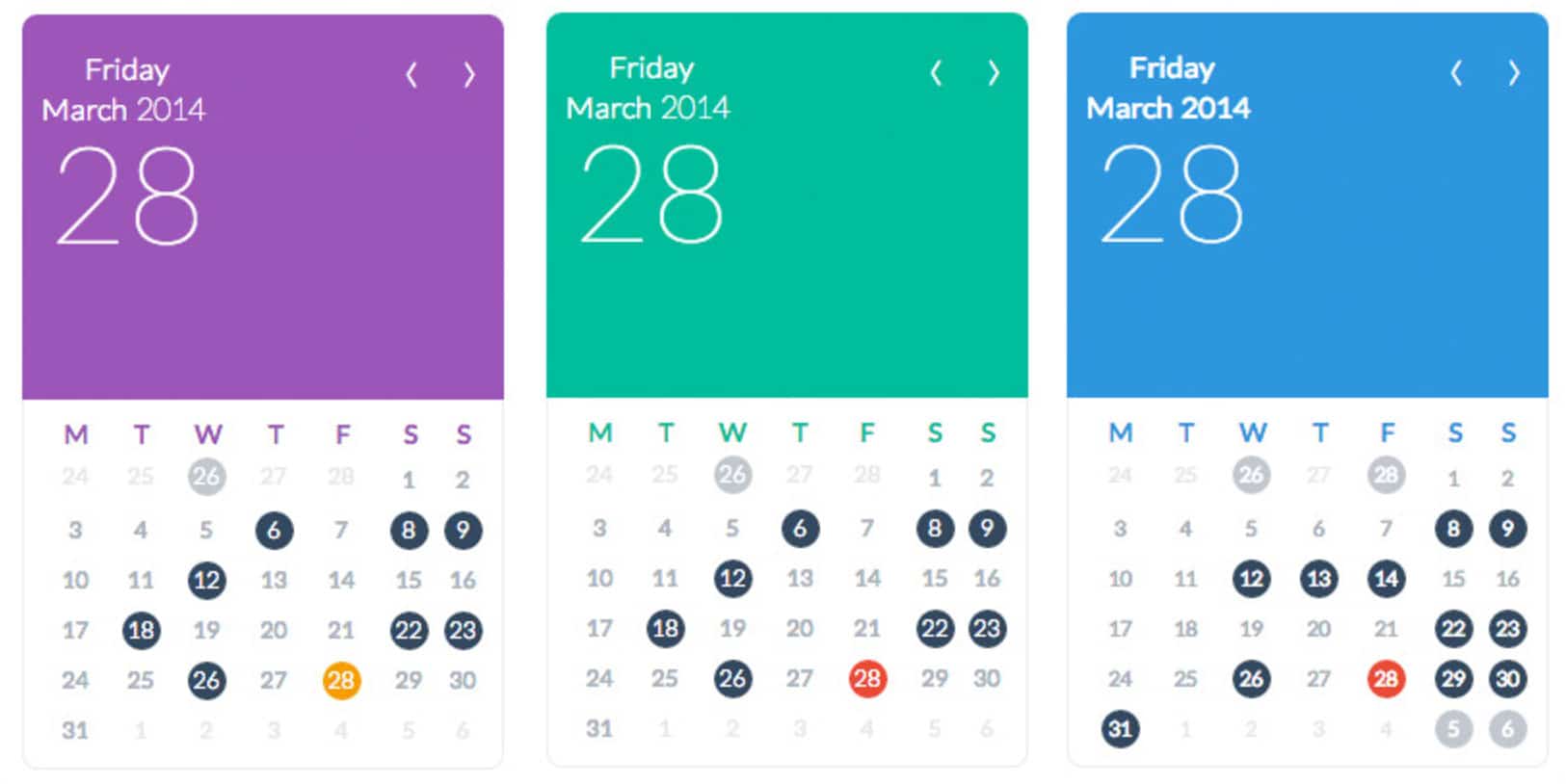 As you can see, Calendarize it is a well-rounded tool that enables you to add powerful calender features to your website in just a few clicks.
EventsPlus is aimed at a wide audience of users who need the ability to publish and manage events from their WordPress website.
Whether you want to create an interactive calendar to share details of online or offline events, EventsPlus is worth exploring. Through the event registration features, you can use this plugin to advertise classes, seminars, workshops, and a whole host of other events while also letting EventsPlus handle the ticketing and registration of attendees.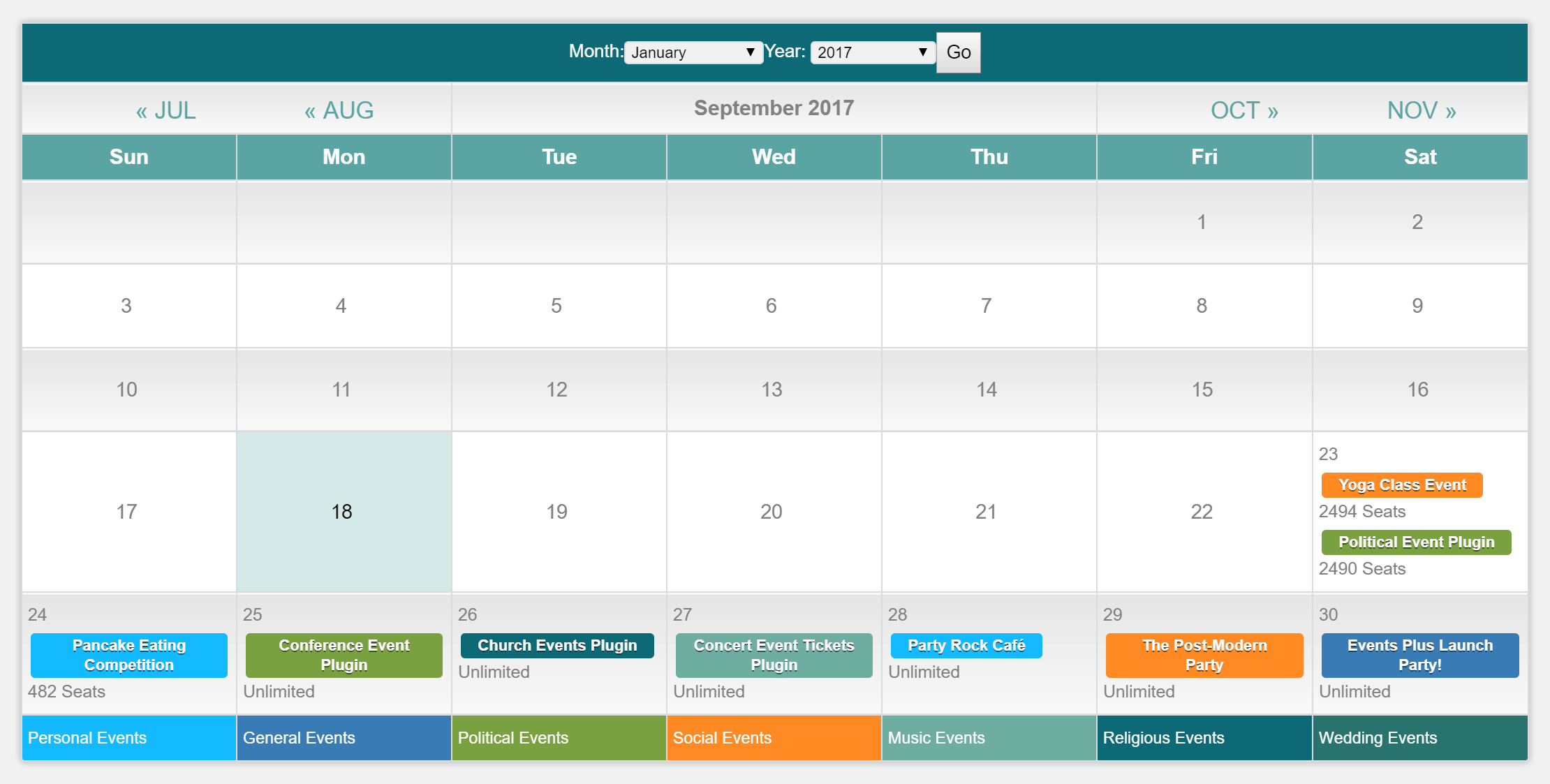 If you do want to sell tickets to your events, then the countdown timer feature will be useful. The social share buttons can also help your audience promote your events to their followers, while the responsive layout ensures everyone can access your calendar and events.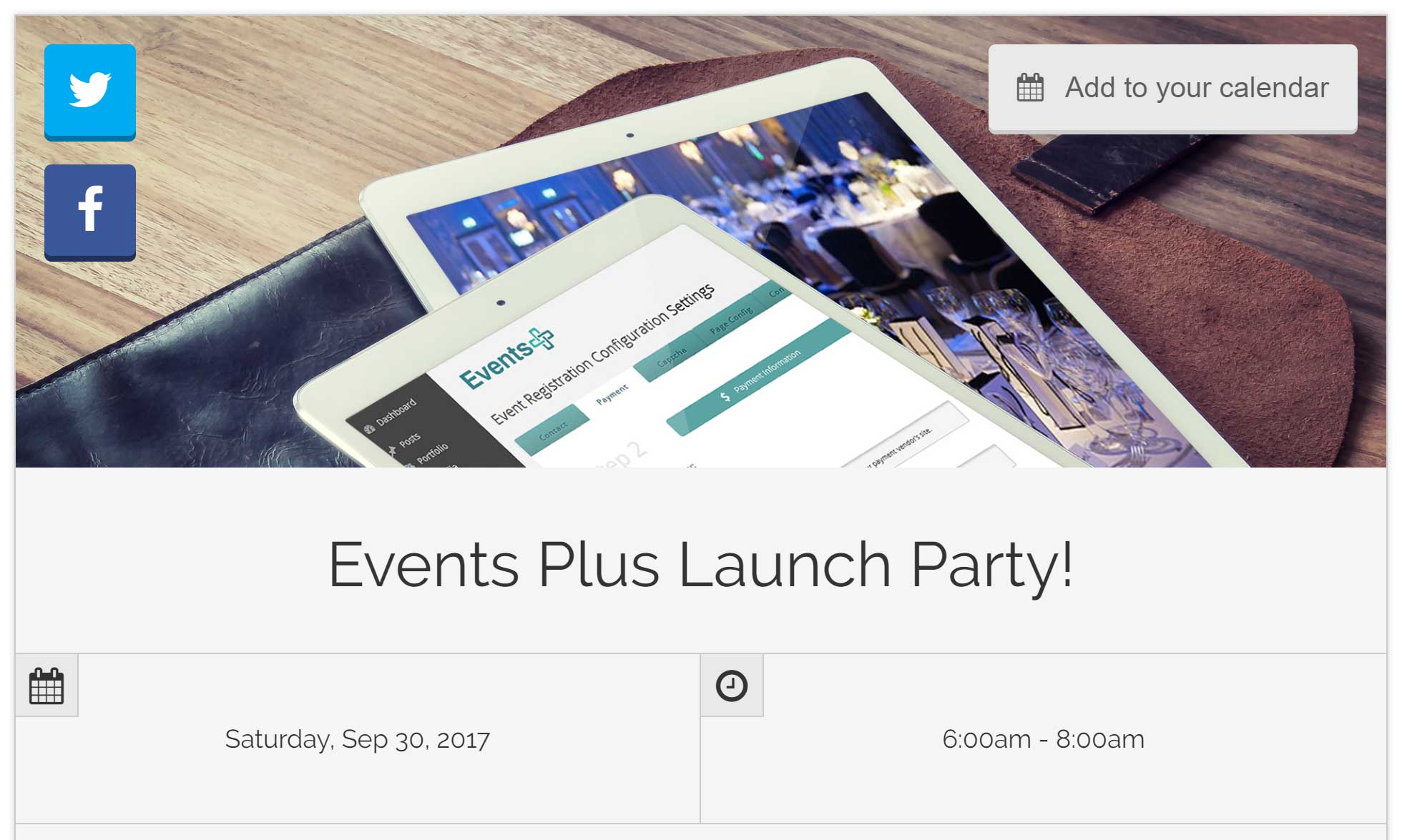 When it comes to managing your calendars and their events, the EventsPlus dashboard provides a healthy overview of the current situation. Through the admin panel, you can monitor payments, keep track of attendees, and adjust any details of the published events. You can even let attendees choose their own seats for an event or assign them yourself through the control panel. The discount coupon feature is another useful tool to help you promote your events and ensure they sell out.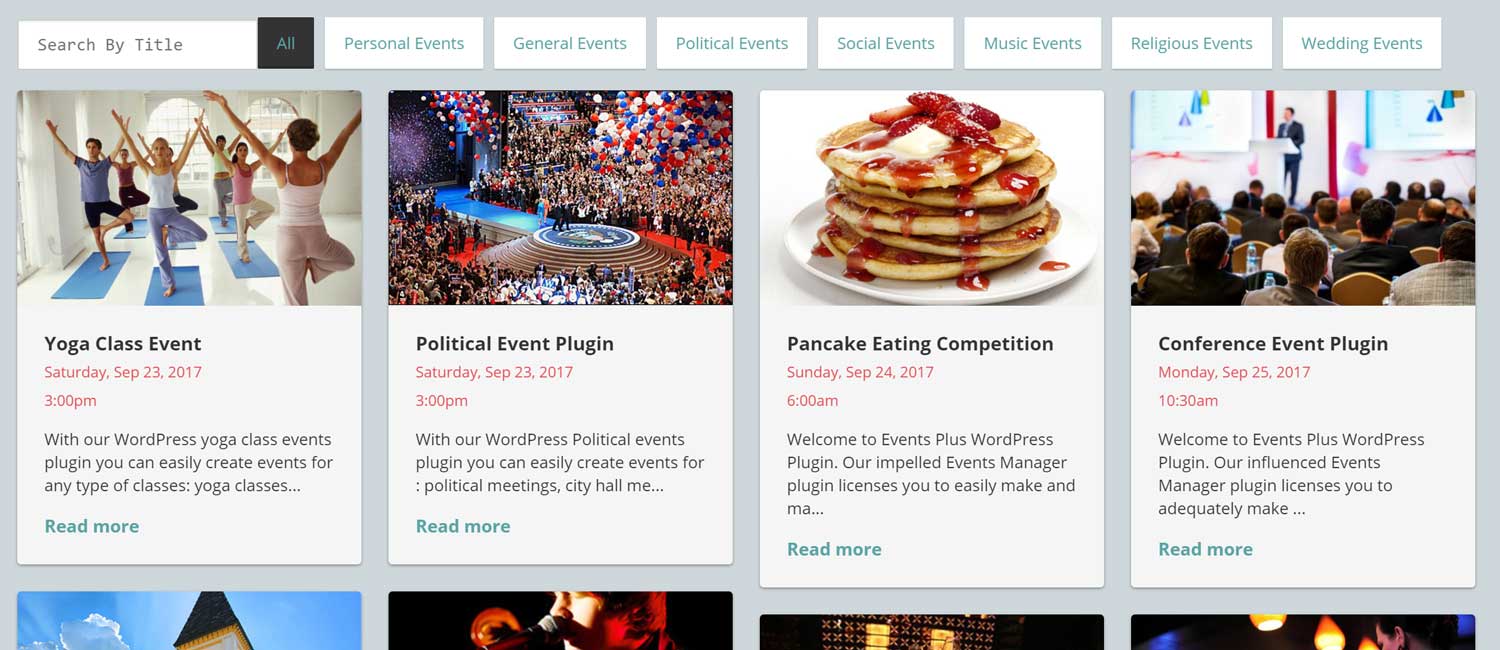 Unlike some of the other premium WordPress calendar plugins, all of the features of EventsPlus are included with the purchase of this tool and there are no additional extras to buy.