When running a blog or website in today's world it's important to remember the social aspect of it. Yes, users might visit your blog every now and again and check out what you've been up to, but they spend most of their time on social media, Facebook being one of the most commonly used.
That's why it's vital for you to combine the two, integrating social media into your blog. Today I'm going to focus specifically on Facebook integration; one of the most popular social media platforms.
But what can you do to integrate Facebook into your blog?
Well, there are a number of ways to combine the two. You can create a social login whereby visitors must login through their Facebook account in order to comment; add like or share buttons to your blog posts; publish blog posts straight to your Facebook page for added exposure; and even integrate Facebook comments into the blog post itself.
All these things can be done using WordPress plugins,resulting in increased traffic for your site and a boost to your social media presence.
The following is our list of the best WordPress plugins for Facebook integration.

Shareaholic is an all-in-one content amplification and monetization platform that includes many options, one of which is social sharing. It offers you the option to include share buttons, follow buttons, and much more; all 100% customizable, mobile-optimised and built for scale.

WordPress Social Login offers your users the chance to comment and login with various social networks including Facebook. They can register on your site using just their Facebook account, meaning they don't need to remember any login details. It's got various customizable options and gives you complete control over user access to your website.

Custom Facebook Feed is designed to allow you to display a completely customizable and responsive Facebook feed of any public Facebook page or group on your website. It's very simple to set up and has got a long list of features to optimise it's performance, from caching to feed content crawlable by search engines.

Recent Facebook Posts lists the most recent Facebook posts from public Facebook pages. You have the option between using a widget to post your recent page updates or a shortcode to insert them into any page or post you desire. The shortcode can even have some additional arguments to specify particular customisations that you might want.

NextGEN Facebook is a plugin designed to display your content in the best possible way on Facebook (among other social networks). It's got a long list of features, all aimed at giving you total control over the information that social websites need, improving your Google search ranking, social engagement and click-through rates.

A simple plugin that lets you add a Follow button to your WordPress site in the easiest way. With minimal settings to play around with, Facebook Like Button lets you put a Facebook button on your site in just a few clicks, instantly connecting your site to your Facebook page.
Get Facebook Button by BestWebSoft

IK Facebook is an easy-to-use plugin that allows you to add a custom Facebook Feed widget into your sidebar widget area or embed it in a page or post using a shortcode. It even allows you to include a Facebook like button into the page, post or theme, as well as events, photos and galleries.

Feed Them Social is a plugin that offers you the ability to add custom feeds for Facebook pages, groups, events, album photos (as well as other social media) into your pages, posts or widgets. The social feeds are responsive and you can add as many as you like.

Jetpack is one of the most popular and diverse plugins available for WordPress, and one of its functions is social media optimisation. With Jetpack you can integrate Facebook comments, add like buttons, automatically add posts to your Facebook page and more; all from one flexible plugin.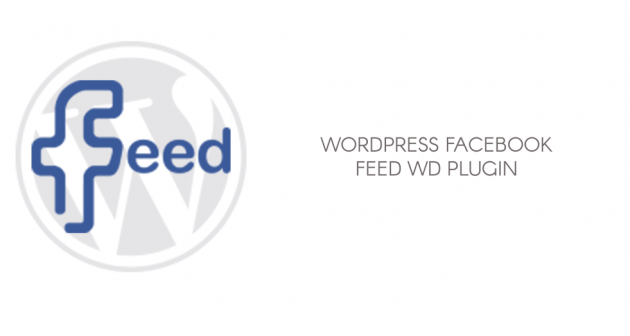 Facebook Feed WD is a comprehensive tool for bringing profile/public group/page feeds to your WordPress website with total control over the content type, length and style.It allows you to display the whole timeline of the selected feed , as well as only specific content you'd want to showcase, such as photos, videos, albums events. The plugin comes with multiple layouts for content display, and an advanced lightbox with 15 transition effects, filmstrip option, comments and likes. The plugin is responsive and is highly customizable.
Conclusions 
All these plugins do various jobs all related to Facebook integration. Depending on what you need from the plugin, this list certainly has something for you.
The majority of the plugins above are free, with only a few of them being premium and some others having premium add-ons, but overall they all do a great job at integrating your Facebook page with your website, enhancing your social presence.