The WordPress plugin market is always in a constant state of evolution.
Certain high quality WordPress plugins continue to stay on top year after year due to committed development by their owners and suprocport from customers. Others fall behind and are replaced by newer plugins that have been released to the market.
Discussions about which plugins and solutions are best for WordPress users always generate a lot of debate. This is perhaps because there are so many fantastic WordPress plugins on the market and because we all use WordPress in different ways.
Despite the subjective nature of "Best Of" lists, we at aThemes wanted to share what we considered the best WordPress plugins of 2018. Our list is divided into twelve categories and for each category we have declared a free solution and a premium solution.
Best WordPress SEO Plugins
The SEO Framework has everything you need for SEO. It will automatically generate titles, descriptions, and canonical URLs, and it comes with built-in sitemap functionality.
One of my favourite features is the SEO bar that is displayed next to posts and pages. It helps you easily see at a glance the SEO status of an article.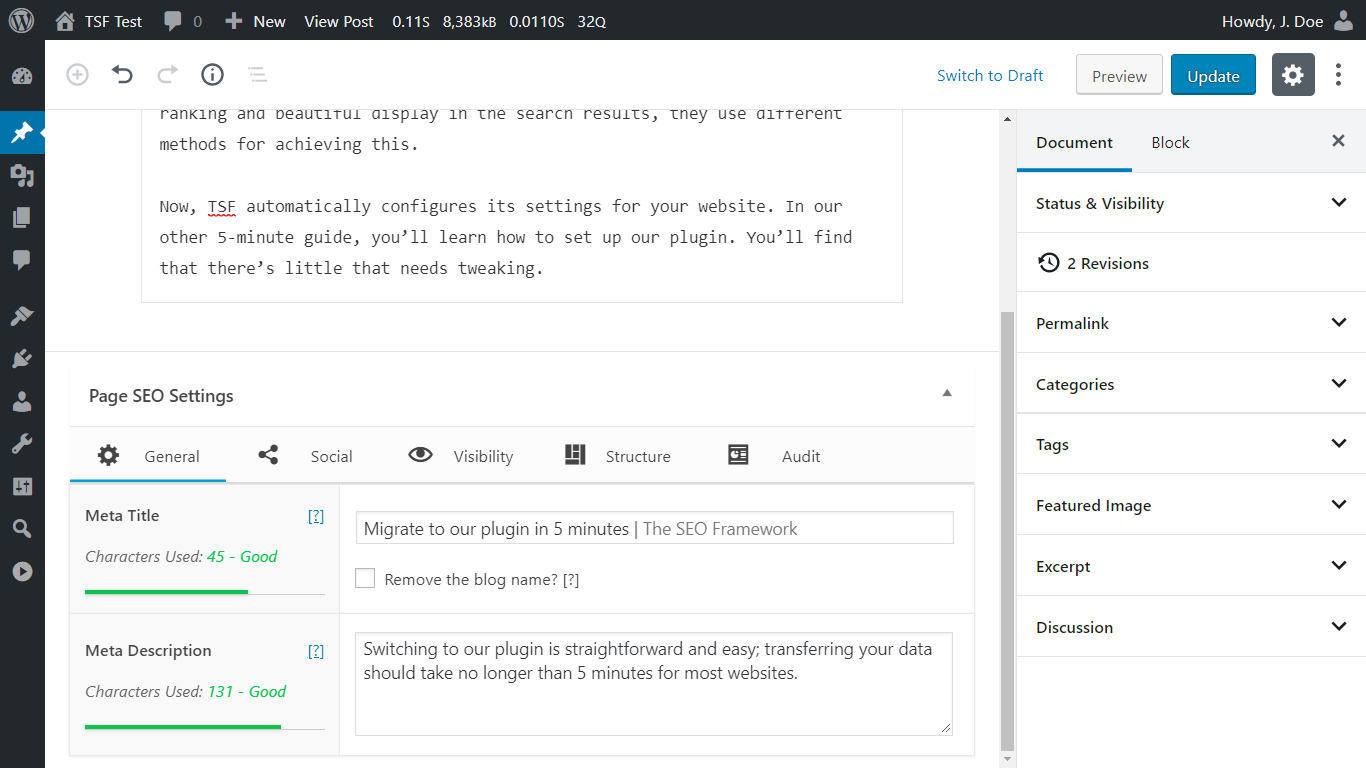 For a one-off fee of only $44, Premium SEO Pack gives you everything you will ever need.
It features on-page optimisation, a built-in link builder, SEO friendly images, Google Analytics support, SERP tracking, redirection options, and video sitemaps. It also has fantastic support for social media.
I recommend checking Premium SEO Pack if you are looking for more analysis of your website's SEO situation.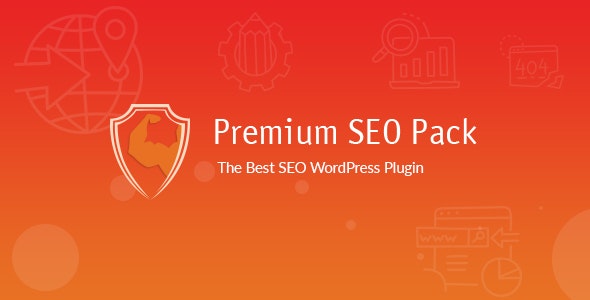 Best Caching WordPress Plugins
Originally launched as ZenCache, Comet Cache is an easy to use cache solution from the developers of s2Member. It gives you full control over how different areas of your website is cached. For example, you can cache your home page and your archive area differently.
Gzip compression, client-Side Caching, user-agent and HTTP referrer exclusion patterns, are all supported. Additional features such as support for a content delivery network and HTML compression can be unlocked if you upgrade to the pro version that retails at $39.



The beauty of WP Rocket (review) is that you simply activate the plugin and it will instantly improve the page loading time of your website. Advanced options are still available for technical users who want to change the default settings.
Features include page caching, cache pre-loading, Gzip compression, browser caching, lazy loading of images, CDN support, import and export functionality, and more.
A license for WP Rocket retails at $39 per year for one website, $99 for three websites, and $199 for an unlimited number of websites.
If you want a more in-depth comparison between the best caching WordPress plugins in the market, please check out our article "9 Best WordPress Caching Plugins Tested and Compared".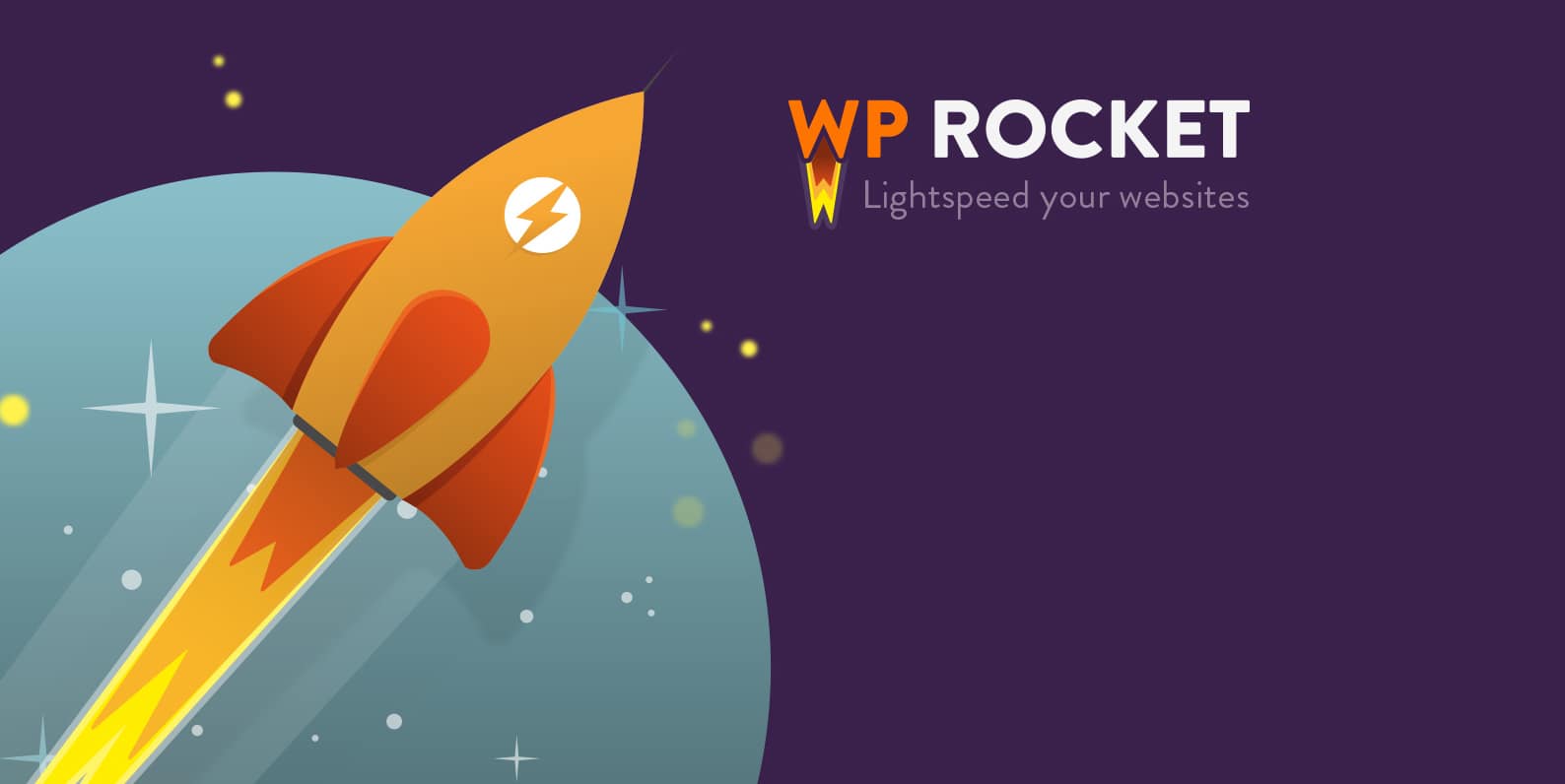 Best WordPress Contact Form Plugins

Zigaform is a flexible and Ultimate WordPress form builder plugin which allows you to build responsive forms on few minutes using a simple yet powerful drag-and-drop form creator. Also it provides amazing form elements and skin live customizer that makes you to build professional forms. Also it provides an administration section where site admins manage tons of form options. It's really easy to customize and you don't need programming skills.
Zigaform is a 100% mobile responsive contact form solution, so your contact forms will always look great on all devices (mobile, tablet, laptop, and desktop).
Key Features:
Drag and Drop Interface
100% responsive form
Smart conditional logic.
Highly customizable
Easily customizable form editing
Price: $29 | Get Zigaform Now
Alternatively, you can start with Zigaform Lite for Free.
Ninja Forms can be downloaded from WordPress.org free of charge. With an intuitive drag and drop interface and a collection of over twelve form fields, it should not surprise you that the free version of Ninja Forms is installed on over 600,000 WordPress websites.
What really sets Ninja Forms apart are the premium extensions that are available for the plugin. Extensions allow you to add conditional logic, multi-part forms, file uploading, front-end posting, and user analytics. Integration support for many popular online services can be added too.
Extensions retail from around $18 and up for use on one website. This means that if you require many extensions Ninja Forms can be a costly solution, however the beauty of extensions is that you only need to purchase the additional functionality you need.
Best WordPress Social Media Plugins
Simple Share Buttons Adder can be used to display social media sharing buttons before or after your content area (or both if you prefer).
You can define the text that is displayed, the locations on your website the sharing buttons are activated, and change many styling and configuration settings.
A premium version of the plugin retails from $10. It unlocks additional features such as custom colours, button positioning, and custom button sizes.
Easy Social Share Buttons can lay claim to being the ultimate social media solution for WordPress. It boasts hundreds of options, support for over 40 social media services, and 31 unique template designs. All for only $19.
Sharing buttons can be displayed in 22 different positions and there are many different button styles, animations, and variations.
The volume of features packaged with Easy Social Share Buttons can be overwhelming at first. Thankfully, the developers have included an "Easy Mode" that simplifies the process of integrating social media on your website.
Best WordPress Popup Plugins
Optin Forms inserts a large newsletter sign up box directly underneath your content area. Alternatively, you can insert forms after the first or second paragraph of an article.
It supports several email marketing services and solutions and includes five beautiful form designs. You can customise the styling of your form and the text that is used, though the best feature of Optin Forms is how straight-forward the plugin is to use.
Optin Monster is a versatile lead generation solution that is packed full of features. It can be used to create professional opt-in forms in just a few minutes.
Features include pop ups, A/B form testing, full screen sign up forms, mobile specific forms, in-line forms, floating bars, and much more.
Pricing for Optin Monster starts at $9 per month ($108 per year). Additional features are only unlocked in the higher priced plans so be sure to check the plan you choose has what you need.
Best Drag and Drop WordPress Page Builders
Page Builder is a useful design plugin that allows you to construct layouts in your post editor or in a live editor.
Rows and columns can be added easily to pages and there is a great selection of widgets available from Site Origin that compliment the existing widgets on your website.
Layouts can be exported and imported and you can clone pages and posts. The feature I really love is the layouts directory that lets you select one of dozens of professional designs and insert them directly into your website.
Beaver Builder (review) is an advanced drag and drop page builder that lets you customise pages using a frontend editor. Dozens of basic and advanced content modules come packaged with the plugin. The default WordPress widgets are available too.
The interface is user-friendly and the integrated template manager allows you to select from dozens of professional layouts. Be sure to check out the demo of Beaver Builder to get a full appreciation of what this plugin can do.
Pricing for Beaver Builder starts from $99 for use on an unlimited number of websites and support for one year. It costs $199 if you need multisite integration and $399 if you need to rebrand the plugin using white labelling.
Best Anti-Spam Solutions
If you are looking for a solution to compliment Akismet, I recommend checking out WP-SpamShield. The plugin can reduce comment spam on your website without the need of adding a CAPTCHA form to your comment area (CAPTCHA forms tend to reduce the number of comments submitted by visitors).
WP-SpamShield works in the background of your website and prevents automated spam and human spam by adding what the developers call a "JavaScript/Cookies Anti-Spam Layer" and an "Algorithmic Anti-Spam Layer".
The plugin also integrates perfectly with all major WordPress contact form plugins and member plugins.
If you are really struggling with spam, you should check out CleanTalk.
Like WP-SpamShield, CleanTalk does not require users to enter a CAPTCHA field or answer any questions. The plugin will check the IP address of each entry against millions of known bots and stop them from publishing their submission. I have found it to be the most efficient method of stopping persistent spammers in their tracks.
Pricing starts from only $8 per website per year. That works out at only 67 cents per month. The cost per website reduces further when you purchase plans for multiple websites.
Best Security Solutions
WordFence is the choice of millions of WordPress users for website security. It is easy to understand why as the plugin is packed full of features.
WordFence offers a firewall, many blocking options, login security, website monitoring, security scanning, and more.
WordFence Premium offers enhanced security features such as country blocking and password auditing for only $8.25 per month.
Anyone who has had their website compromised before understands how important website security is to your business.
From $9.99 per month Sucuri Firewall adds a website application firewall and content delivery network to your website. It also adds layer 7 DDoS protection and protects your website from brute force attacks.
Their anti-virus and website security plan starts from $16.99 per month. It adds security monitoring, malware detection, and malware cleanup.
Best Backup Solutions
Currently installed on over 800,000 WordPress websites, UpdraftPlus is a versatile backup solution that can be used to backup your website manually or automatically via a schedule.
Backups can be made to a number of services including UpdraftPlus Vault, Amazon S3, Dropbox, Rackspace Cloud Files, Google Drive, Google Cloud Storage, DreamHost DreamObjects, FTP, and OpenStack (Swift). Email backups are also available. Features include quick website restores, website duplication, and part or full backups.
The premium version retails from $70. It unlocks many more backup locations and adds support for WordPress multisite and website cloning.
BlogVault is an affordable backup solution that can reliably backup your websites. It boasts many great features including one-click restores, test restores, and website migration.
All backups are kept for 30 days and there is an option to upload your backups directly to Dropbox as a fail-safe.
Pricing starts from $9 per month for one website and $19 per month for three websites. Unlimited backup plans are also available.
Best Image Optimisation WordPress Plugins
Ewww Image Optimizer can drastically reduce the weight of images on your website by reducing their file sizes. It works with JPEG, GIF, and with PNG images. The plugin can reduce the size of PDF files too.
Images can be optimised on an individual basis or in bulk. Images that have not been optimised yet are noted so that they are not edited again.
It has full support for the WordPress media library and for popular WordPress gallery plugins such as NextGEN, GRAND FlAGallery, and FooGallery.
Imagify – FREE / $4.99+ per month
Developed by the same team that created WP Rocket, Imagify can be used to compress JPG, GIF, and PNG images, on the fly. Their service can reduce file sizes to a third of the original without loss of image quality. This can result in a similar reduction in bandwidth and backup costs.
A free plan is available that gives you 25MB of image compression per month, however active websites will probably need one of their premium plans. Their cheapest plan costs $4.99 per month. This will give you 1GB of data; which Imagify advise is approximately 10,000 images.
Alternatively, you can just purchase data as and when you need. You can purchase 5GB (5,000 images) for $5.99, 1GB (10,000 images) for $9.99, and 3GB (30,000 images) for $19.99.
Best WordPress Gallery Plugins
NextGen Gallery continues to be one of the best gallery solutions available to WordPress users. First launched in 2007, the plugin is active on millions of WordPress websites.
The plugin can be used to upload images to galleries and assign those galleries to tags and albums. Images can be displayed in thumbnails and slideshows.
Upgrading to NextGen Plus for $69 unlocks gallery types such as filmstrip, masonry, mosaic, blog style, grid, and list. Lightbox functionality is enhanced too. NextGen Pro retails at $99 and adds ecommerce functionality.
Envira Gallery is a beautiful gallery WordPress plugin that has a great range of gallery templates. Responsive galleries can be created in minutes using a drag and drop builder.
A basic license for Envira costs $19 and offers one year of support and updates for one website. The silver license costs $49 and adds additional features such as password protection, gallery themes, watermarking, and Dropbox imports.
The gold license costs $99 and adds features such as social sharing, deep linking, video support, ecommerce support, dynamic galleries, and more.
Best Slider WordPress Plugins
Used in many aThemes designs, Crelly Slider is a free drag and drop slider WordPress plugin that lets you select an animation for each element in your slide.
Text, image, and video elements, can be easily added. With full control over each element you can create professional looking slides quickly.
In addition to animations, the plugin also offers multiple slide transitions, backgrounds, element features, and more.
There is very little that Slider Revolution cannot do. It can be used to create regular slideshows, newsletter sign up pages, carousels, media galleries, and more.
Everything is controlled from an advanced visual editor that lets you adjust each slide in any way you wish. By taking advantage of its layers system you can make professional slides in minutes.
The plugin retails for only $19. Check out the demo of Slider Revolution to see exactly what it is capable of.
source: athemes