Contact form plugins for WordPress may sound like a topic that's been fairly well covered across the web as it is, but is that really the case?
Here's what I mean; for years we've been using Contact Form 7, and not even thinking twice about trying out other solutions. But is it possible that the development in the contact form realm has stopped entirely? Is Contact Form 7 the be-all and end-all of contact forms for WordPress?
Of course not! So today, we're looking into the top 7 contact form plugins for WordPress in 2017:

Zigaform is a flexible and Ultimate WordPress form builder plugin which allows you to build responsive forms on few minutes using a simple yet powerful drag-and-drop form creator. Also it provides amazing form elements and skin live customizer that makes you to build professional forms. Also it provides an administration section where site admins manage tons of form options. It's really easy to customize and you don't need programming skills.
Zigaform is a 100% mobile responsive contact form solution, so your contact forms will always look great on all devices (mobile, tablet, laptop, and desktop).
Key Features:
Smart conditional logic.
Highly customizable
Easily customizable form editing
Price: FREE | More information

For instance, one of the main problems with most contact form plugins for WordPress is that they force you to create the forms themselves, before you can put any of them on your pages.
On one hand, I get that … this way, you can have more than one form on the site. But that's not always necessary.
If someone just wants a simple contact form, why would they have to do anything else other than activate the plugin and pick where they want to display that form? Pirate Forms caters to that exact user.
You get 3 ways to display your contact form (the simplest one is via a shortcode):

After you place the shortcode within any page's content, here's what it looks like (on the Twenty Fifteen theme):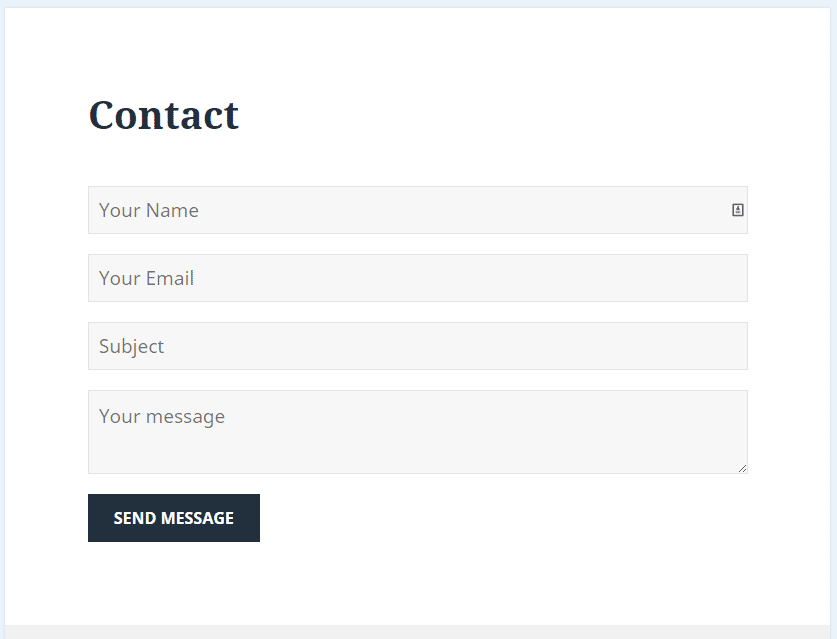 Note. There are settings too if you want to adjust anything (the fields, labels, messages, options, etc.). For extra safety, the plugin also integrates with reCAPTCHA.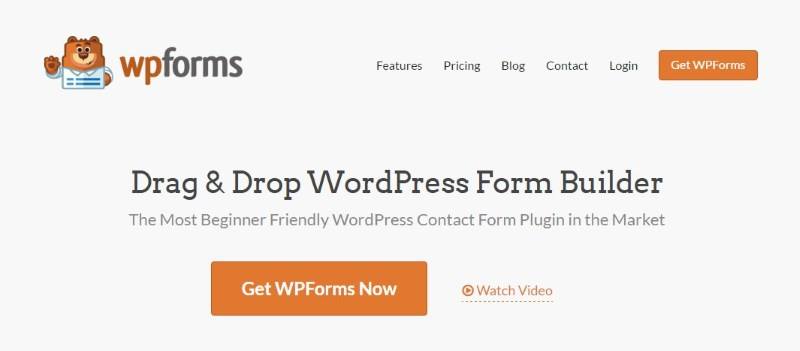 WPForms is an extremely feature rich plugin that also somehow manages to deliver a nice and clear user interface. Everything works with drag-and-drop, which makes creating new forms rather quick, and you also get access to pre-built form templates to speed things up even more.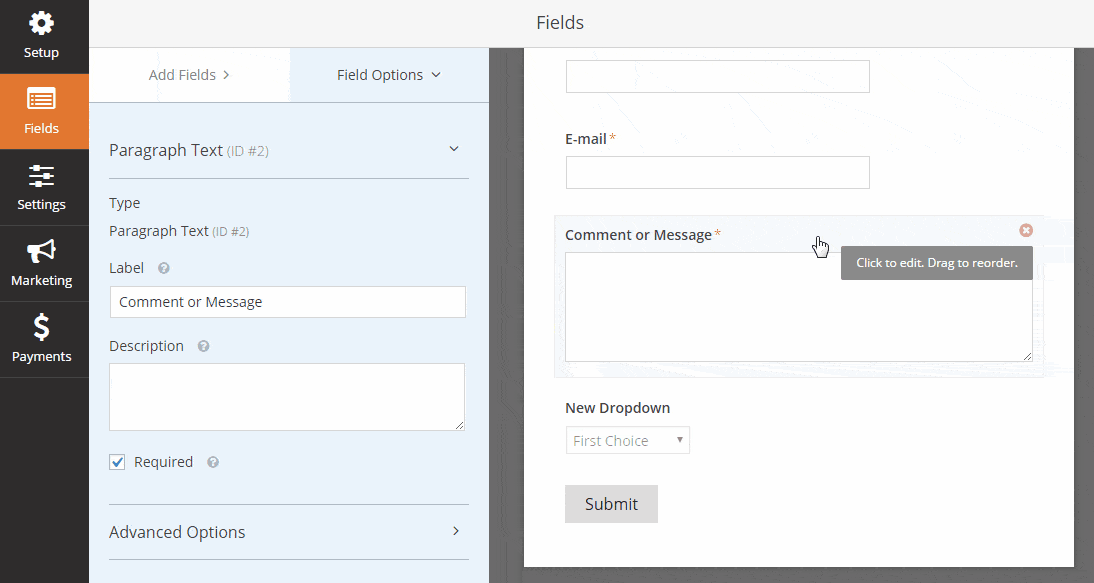 Let's just list some cool features that WPForms gives you:
All forms created with this plugin are responsive and mobile-friendly.
Includes online payments via PayPal … great for sales, donations, and setting this up involves no coding work.
You can create email subscription forms and integrate them with popular email marketing services.
There's entry management right within the wp-admin – you don't need to go anywhere to see all the entries you received.
It blocks spam submissions automatically.
You can embed the forms anywhere through shortcodes.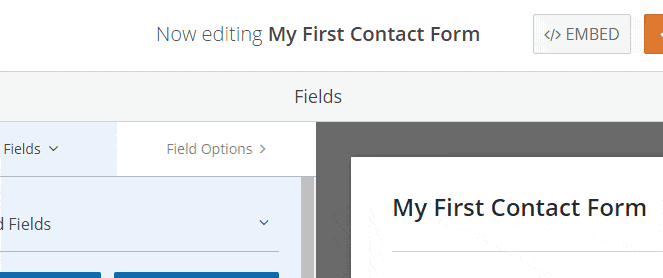 There's a free version of the plugin available. The paid one goes for $39-$349.

Ninja Forms is one of the more feature-rich plugins out there, and it can give you much more than just contact form functionality. You can use it to create subscription forms, surveys, or anything else that can be done through a web form.
Ninja Forms also takes care of managing form submissions for you right within the WordPress dashboard.
Creating forms is relatively easy. You start by going to Forms / Add New. There, you get to use a simplified drag-and-drop interface. To add form fields, you have to click on a specific type of field, and then you can realign it similarly to how you'd work with WordPress widgets.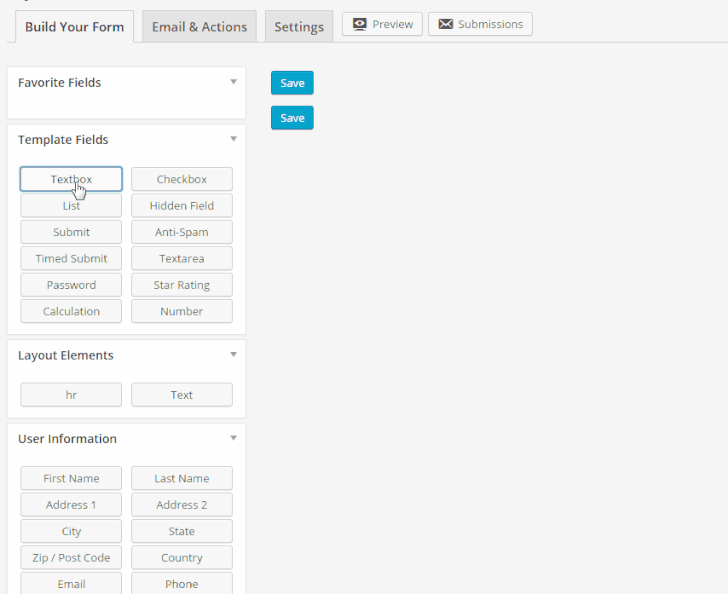 Adding your forms to blog posts is done through shortcodes – each shortcode corresponding to an individual form. Here's what the contact form looks like: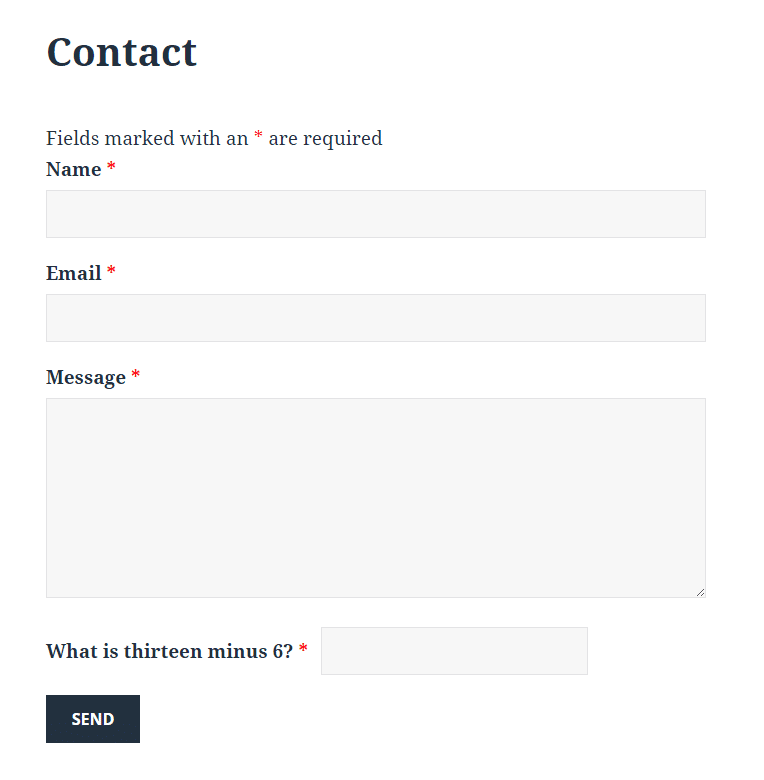 What's cool about this plugin is the number of customizations it delivers. Just to name a couple:
You can set specific email notifications that get sent out on successful form submissions. You can notify both yourself and the user.
You can assign certain actions to form submission, like displaying a success message, or even subscribing someone to a MailChimp list.
There's a free version of the plugin available. The paid one goes for $19-$499.

As you may be aware, Jetpack – the main plugin from camp Automattic – has a contact forms module too. You just need to activate it in Jetpack / Settings:

Creating contact forms with Jetpack works a bit differently than with the other plugins on this list. Instead of creating a form, and then including it in various posts/pages, you get to create forms right on the post/page editing screen: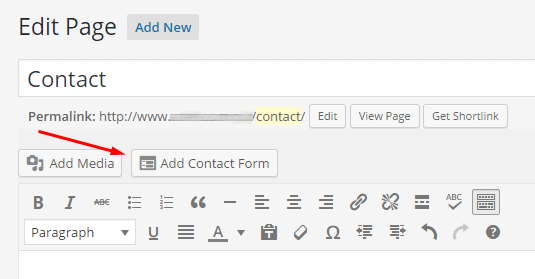 Jetpack gives you the option to adjust the fields (remove the existing ones or add new), and finally add the form to your post: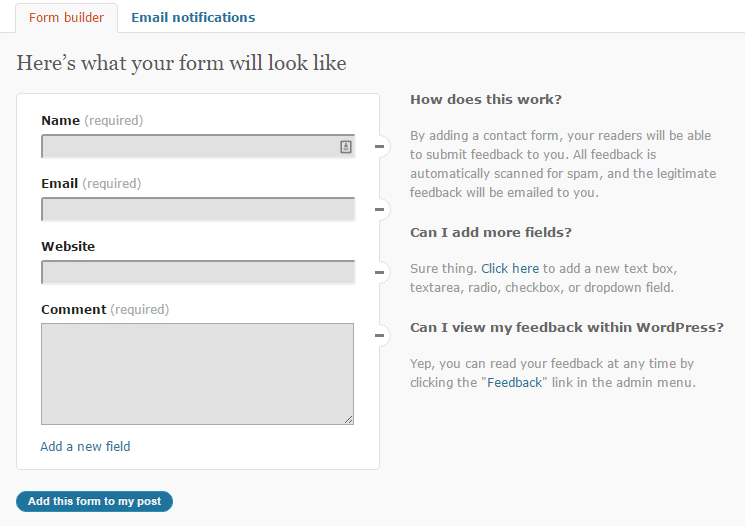 Here's what the final contact form looks like: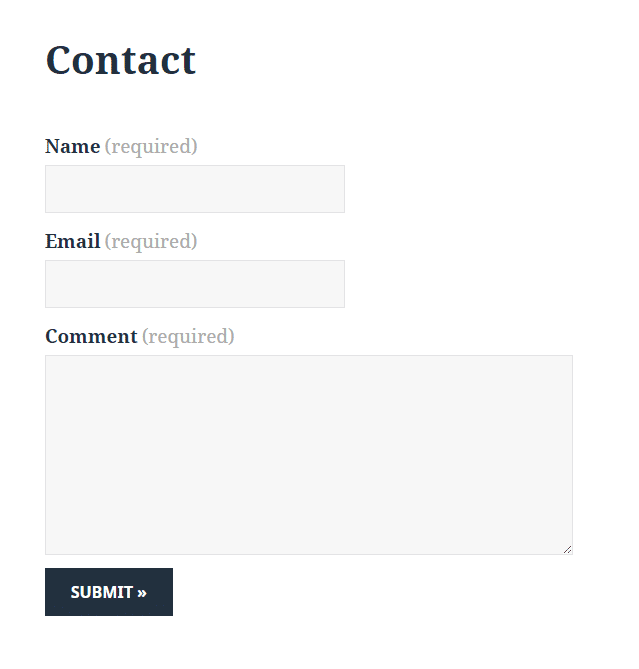 Fast Secure Contact Form is a surprisingly easy to use plugin, especially considering all the customization options it offers.
You use it by going to Plugins / FS Contact Form in the dashboard. There, you can create new forms and modify the existing ones (there are two example forms created automatically during install).

For each of the forms, you can adjust the basic settings, tweak the fields, adjust the CSS styles, set the security features (like CAPTCHA), and more:

I highly encourage you to give all that a look and see what's possible, but if you want to display your contact form as soon as possible then just use the default shortcode on whatever post or page: [si-contact-form form='1']
Here's what it looks like: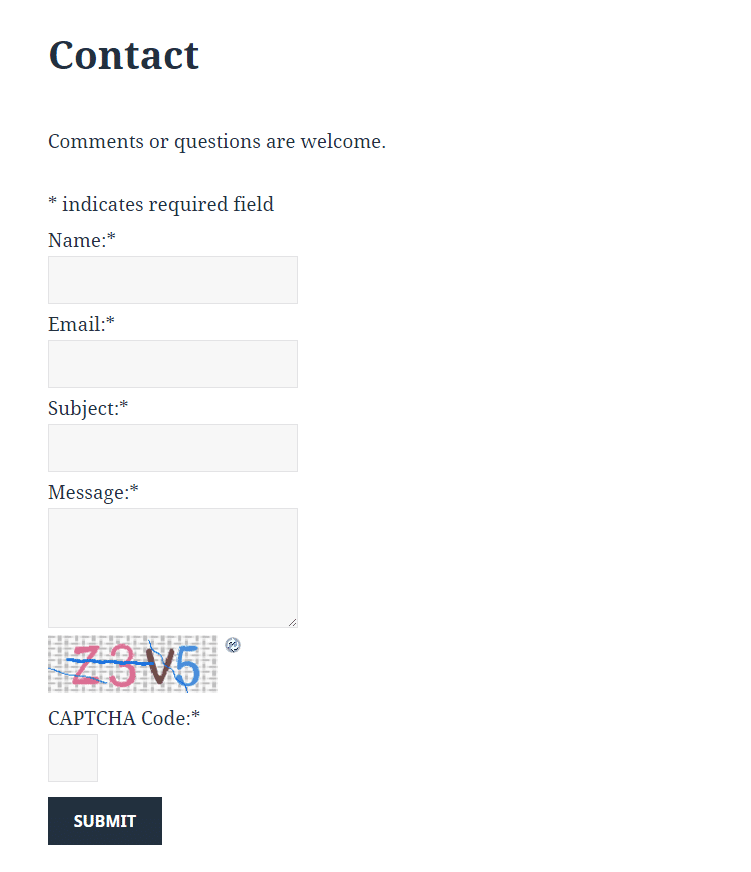 Hey, I won't lie to you here, even though I started this post questioning Contact Form 7's position on the market, the fact is that it's still one of the top solutions out there, and I just have to include it on this list too.
Contact Form 7 gives you access to an additional section in the WordPress dashboard called Contact. There, you can create new forms and adjust the existing ones.
Working with a form is moderately easy, I'd say. What you get is an interface based on HTML tags. So in order to tune your forms, you have to be careful not to mess up the structure. Not particularly difficult to do, to be honest, but not as simple as with the other plugins on this list either.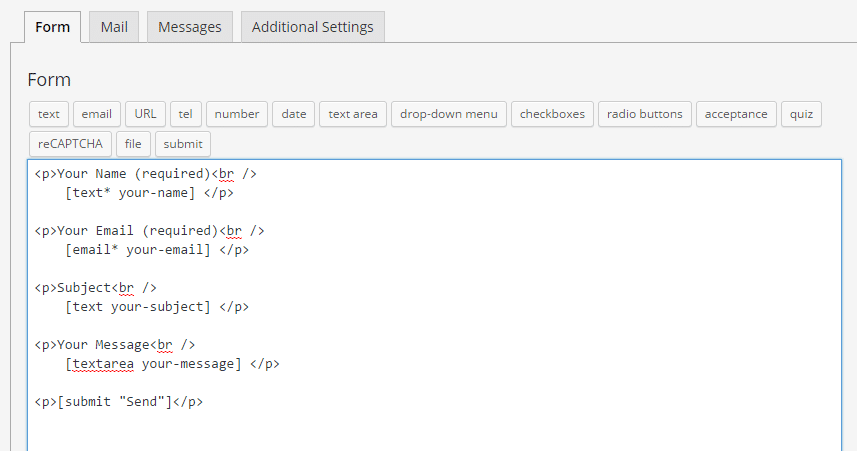 That being said, because you get to work with the HTML structure, you can also include custom elements in between your form fields (extra text or images), which can be quite handy in some cases.
Once you're done tweaking your form, just take the shortcode and include it within some post or page. Here's what the final contact form looks like: