Tired of using buggy contact forms plugin on your site?
It's easy to get overwhelmed with thousands of contact form plugins in the WordPress repository. Since each plugin has its own pros and cons, finding the right one for your needs can be difficult.
If you're wondering which contact plugin you should choose for your site, then you're in the right place. In this guide, we'll compare the best contact form plugins for WordPress, so you can find the right one that perfectly matches your needs.
Why Create a Contact Form?
Every WordPress website needs a contact form plugin, regardless of its niche.
Using contact forms on your website makes it easy for your website visitors to get in touch with you. If you're using an email call to action instead of a contact form, then users will have to take extra steps to contact you, like opening their default email program, entering your email address and then crafting their message.
Besides convenience, using a contact form also enables you to integrate it with your favorite web apps, such as email marketing services or sales tool, so you can automate responses or add contacts to your email list.
Choosing the Right Contact Form
Not all contact form plugins are created equal. Since each plugin has its own pros and cons, it's important for you to understand which plugin is the best for your needs.
For example, a publisher might need a plugin that allows seamless integration with their favorite email marketing tool. When it comes to an ecommerce merchant, they'll need to create custom registration forms, login forms and payment forms. A non-profit organization, on the other hand, will need to create custom donation forms to raise funds online.
Before we dive into a head to head comparison of the best contact form plugins, it's worth taking a moment to understand what features you'll need in a contact form plugin for your website.
Features: A good contact form builder enables you to create any type of online forms such as contact forms, payment forms, user registration forms, subscription forms, and so on.
Ease of Use: An intuitive user interface makes creating a web form easy even if you're not tech savvy. The lower the learning curve, the better.
Mobile-Friendly: It goes without saying that all forms you create must be 100% responsive that works great on all devices or you'll fall behind.
Pricing: Before trying out a plugin, you'll need to consider if it is worth the investment in the long run.
Documentation: Preferably, the documentation should be extensive enough so that it helps you easily walk you through various features of the plugin.
Support: You'll also want to choose a plugin that's developed by a team with good reputation and is well-known for delivering outstanding customer service.

Zigaform is a flexible and Ultimate WordPress form builder plugin which allows you to build responsive forms on few minutes using a simple yet powerful drag-and-drop form creator. Also it provides amazing form elements and skin live customizer that makes you to build professional forms. Also it provides an administration section where site admins manage tons of form options. It's really easy to customize and you don't need programming skills.
Zigaform is a 100% mobile responsive contact form solution, so your contact forms will always look great on all devices (mobile, tablet, laptop, and desktop).
Build complex forms with conditional logic. You can automatically hide or show fields or entire pages in your form based on selections your users make. Check demo samples
Key Features:
Drag and Drop Interface
100% responsive form
Smart conditional logic.
Highly customizable
Easily customizable form editing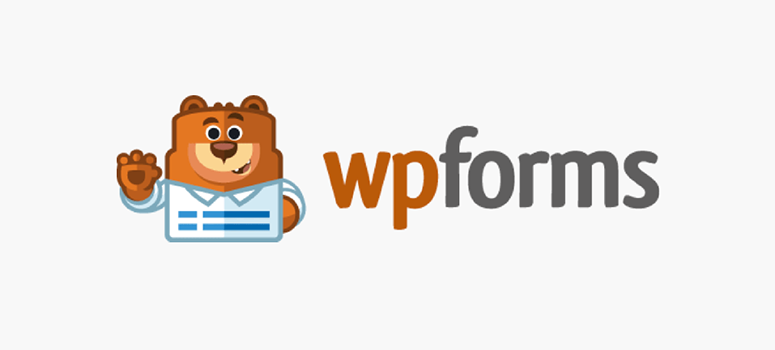 WPForms is the most beginner friendly contact form plugin for WordPress. With its powerful drag and drop builder, you can create beautiful online forms in just a few minutes without touching a single line of code.
Being the most easy to use form builder in the market, WPForms makes it super easy to create complex online forms including order forms, survey forms, donation forms, email subscription forms, etc. even for an absolute beginner.
All forms you create will be 100% mobile friendly, meaning it will look great on any device (computer, mobile or tablets). It also comes with dozens of pre-built form templates that perfectly adapt to your workflow and save you more time.
If you're after a contact form plugin that is easy to use and has all the powerful features that you need, then look no further than WPForms. It's being used on over 1 million websites!
Free / lite version: Yes
Premium pricing: $39 – $499
Get started with WPForms Pro today.
Want to start with the free version instead? Try WPForms Lite.
Bonus: IsItWP users get a 10% discount on WPForms. Simply use our WPForms coupon: SAVE10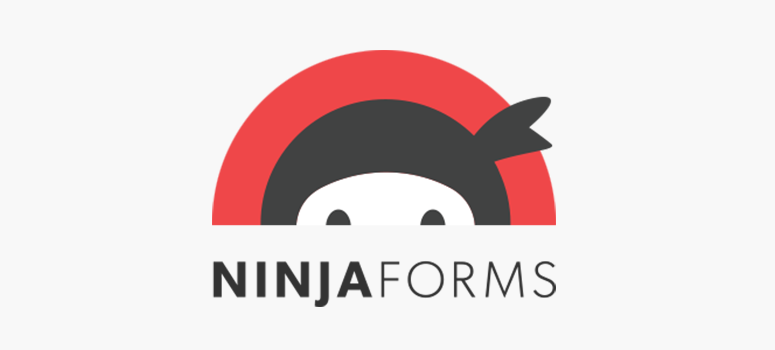 Ninja Forms is yet another WordPress form builder that lets you build contact forms with ease. The plugin is built by WPNinja, a WordPress development team that creates several WordPress plugins.
The core plugin is completely free to use. You can enhance the functionalities of Ninja Forms by installing premium addons whenever needed. The plugin comes with hundreds of functions and hooks, allowing developers to easily enhance it with custom features.
Ninja Forms could be the perfect solution for you if you want to use a free contact forms plugin on your site, and enhance the features on the go by purchasing only the necessary addons.
At first, purchasing addons individually might seem like a nice strategy because you'll only have to pay for what you need. However, as your need grows, Ninja Forms will become more expensive than other plugins in this list.
Free / lite version: Yes
Individual addons pricing: $29 – $129 each
Premium plans pricing: $99 – $499
Get started with Ninja Forms Pro today.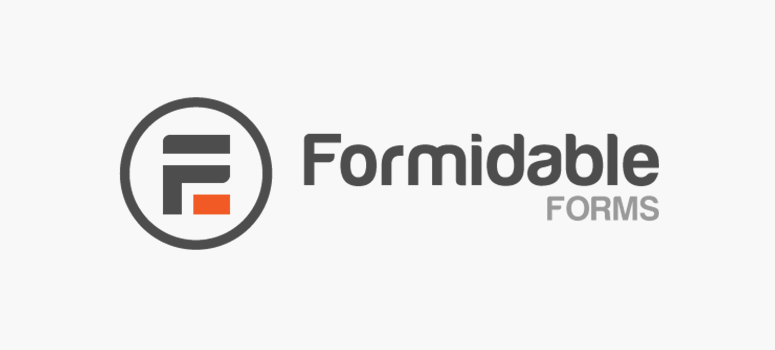 Formidable is an advanced contact form plugin that lets you build complex WordPress forms with ease. Rather than just collecting data from users, Formidable allows you to display submissions on the front-end of your site.
With Formidable, you can collect, display, edit and filter user-submitted data without any additional plugins.
While you can build basic contact forms with Formidable, an average user may find it as a bloated solution with too many unwanted features.
Similar to Ninja Forms, Formidable also sells addons separately.
If you're a WordPress developer, looking to build complex applications with programmable forms, you might give Formidable a try. It comes with tons of powerful features to create complex forms for your website or data-driven web application.
Free / lite version: Yes
Premium pricing: $49- $399
Get started with Formidable Pro today.

Pirate Forms is a form builder plugin built by Themeisle, a renowned WordPress theme development company. Unlike most other contact form plugins, Pirate Forms doesn't come with a drag and drop builder. There's a steep learning curve if you're just starting out with Pirate Forms. To create and embed your contact form, you'll need to use a shortcode and copy it wherever you want it to appear.
It allows you to customize basic form settings like fields, labels and error messages. The plugin is bundled with an SMTP (Simple Mail Transfer Protocol) option that ensures you won't miss any emails from your visitors. But the downside is that since you'll have to store your login credentials on your WordPress dashboard, using this SMTP feature isn't really recommended.
Free / lite version: Yes
Premium pricing: $46 – $152
Get started with Pirate Forms Extended today.

With no doubt, Contact Form 7 is the most popular WordPress contact form plugin on the market. Considering Contact Form 7 has been around for over a decade, it came as no surprise that the plugin has more than 5 million active installs.
Contact Form 7 might be the right solution for you if you just want to get basic contact forms up and running on your site. You can also find several free and premium third-party addons, but keep in mind that handling multiple plugins developed by different teams can get a little clunky.
The user interface is not at all easy to use, and it requires you to know some basic HTML tags to create a contact form.
Free / lite version: Yes
No premium version
Get started with Contact Form 7 today.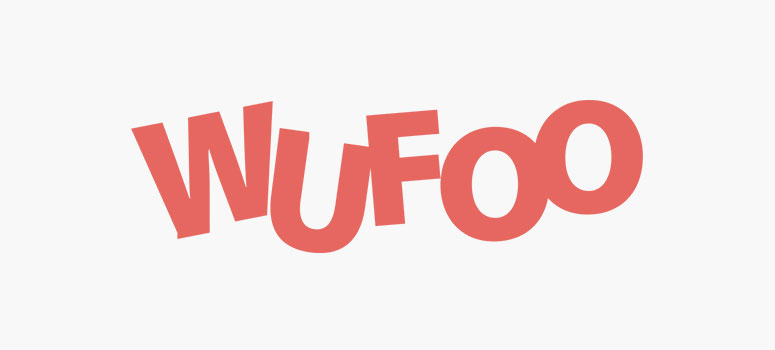 Wufoo is a platform independent form builder that lets you publish a form on any website including on WordPress. Wufoo offers a free plan that lets you create 5 web forms, but they'll be deactivated once they have exceeded 100 entries per month.
Using their easy to use form builder, you can get your online forms up and running quickly and easily. You can seamlessly integrate your form with lots of great online tools you already use and love. A free plugin is available in the WordPress repository that lets you embed Wufoo forms on your site, but it's no longer maintained and updated.
Even though it offers more integrations than any other WordPress form builders, it lacks the capability to create a login form or user registration form on your site.
Free plan: Available
Premium pricing: $19 – $99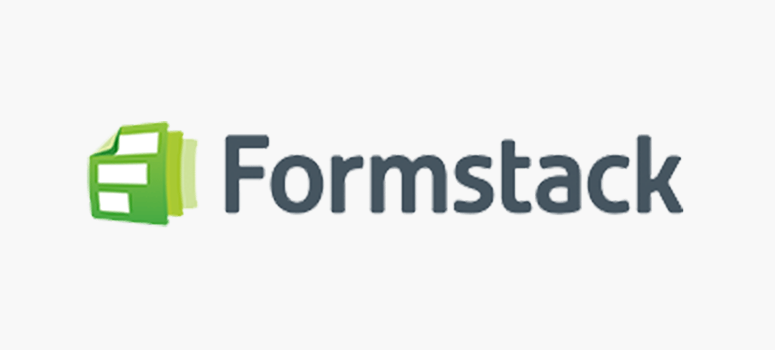 Formstack is a premium platform independent form builder that lets you create amazing online forms in seconds with the drag and drop interface. It also integrates with loads of third-party apps. A free WordPress integration plugin is available to download from the official WordPress repository that lets you embed your Formstack web form into your posts, pages or sidebar.
Formstack's user interface is cleaner and modern than that of Wufoo, making form building fun and easy. Just like Wufoo, as Formstack is also not specifically built for WordPress, you'll find many limitations such as the inability to create login forms and user registration forms.
Formstack doesn't offer a free plan, but you can try it out for free for 14 days.
Free plan: No
Pricing: $39 – $249
Get started with Formstack today.
Which Contact Form Plugin Should You Use?
Now that we've looked at different form builder solutions for WordPress, it's time to determine which one is the right fit for your needs.
If you're looking for an intuitive plugin that comes with all the important features you'll ever need, go for Zigaform. It's the easiest form builder plugin for WordPress, and it also has one of the highest user ratings.
We hope this article helped you chose the best WordPress contact form plugins.