Surveys or survey forms are basically the good way to collect details and get to know your audience better. A great marketing method and to target your viewers with the content that fit their interests, surveys also serve as a great engaging factor. For WordPress users, creating a Survey is made easy with survey plugins. With the help of a WordPress Survey plugin, you can integrate Surveys and even analyze the data within the plugin.
So today, we help you from the work of searching for the best WordPress Survey plugin and list 9 of the best Survey Plugins available: both Premium and Free.
But before getting into the plugins, get a brief intro as to what exactly  WordPress Survey Plugins are, and why you need them. So, let's get right into it!
1. Everest Forms (Premium)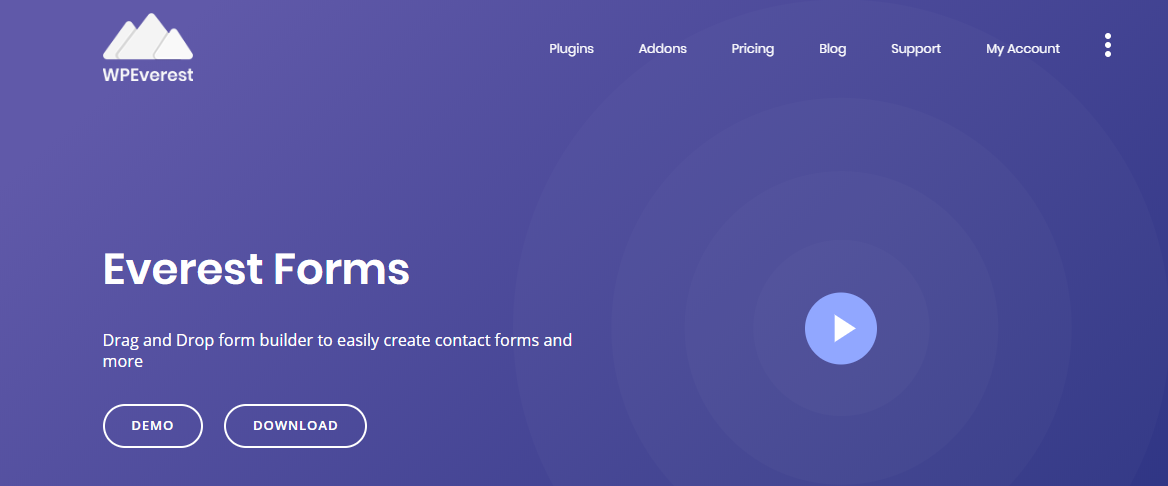 Let's start this list with one of the best form builder plugins available in the market i.e. Everest Forms. You can not only create contact forms but, you can also create interesting and fun surveys for your site. Using the easy drag-and-drop feature of Everest Forms, you can insert the fields that you require effortlessly. The free version of the plugin is available but you need to get the pro version to integrate surveys.
With the premium Survey Polls and Quiz Add-on, you can make creative and add surveys for your WordPress site in a few clicks. Moreover, you can customize your survey form as per your requirements. To list out, there are three survey fields: Rating, Likert and Scale Rating, that you can choose from. Not to forget, the admin reporting feature which shows the graphical reports of the data collected from your surveys.
Key Features:
Checkbox, radio, and dropdown for survey fields
Admin reporting with Pie-charts and Graphs
3 Survey Fields: Rating, Likert, Scale Rating
Easy drag and drop form builder
100% mobile responsive
Conditional Logic for every field
Price: $69
---
2. Opinion Stage (Free)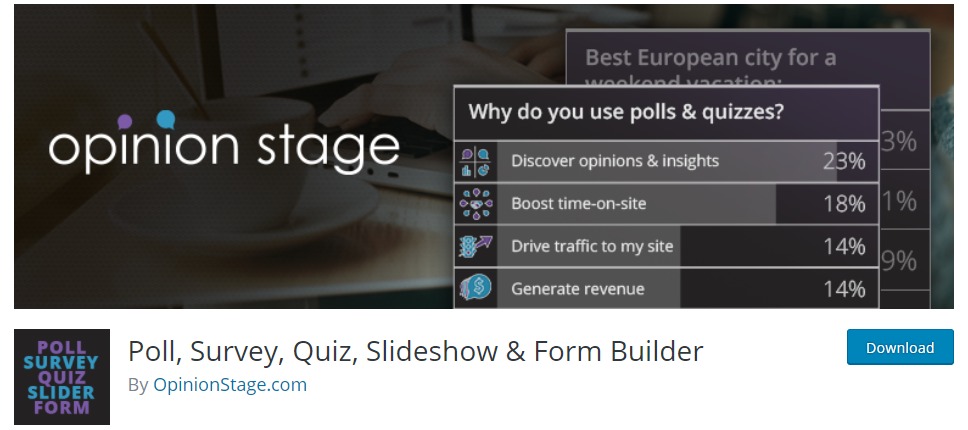 Social Polls by Opinion Stage is an awesome free plugin that stands out from the rest.  With the plugin, create a highly engaging as well as visually appealing surveys, polls, quiz as well as slideshows and forms! Discover the interests and opinions of your users with ease.
In addition to adding creativeness to match the outlook of your site, you can also create fun quizzes as well as slideshows to keep your viewers engaged. Surely one of the best free WordPress Survey Plugins, try it out for yourself today!
Key Features:
Option to create forms, surveys, quizzes as well as polls and slideshows.
Filtration option for polls according to categories.
View all the details of the poll shares.
Tons of customization options.
Option to add a branded logo to the forms you create.
Price: Free
---
3. WP-Polls (Free)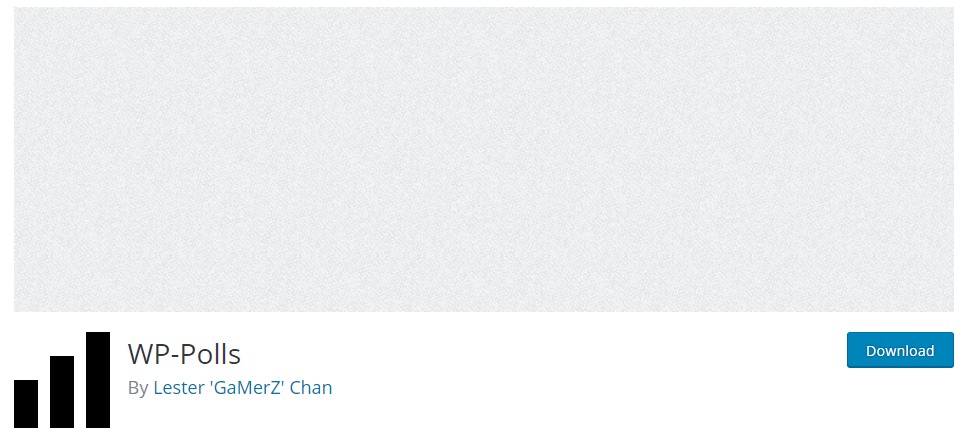 Another awesome Free plugin- WP-Polls that is really user-friendly as well as comes with tons of customization options. Whether you want to create surveys from scratch or want to choose from the pre-made templates, you are responsible and in full control. Not only this but with recent updates, the polls also support multiple answers according to your user's preference.
With a simple and clean design to the surveys, you can customize each section of the plugin. Furthermore, you can easily add the survey as a widget to the widget-friendly areas of your site. What more can you possibly wish for? One of the most user-friendly yet professional looking WordPress Survey Plugins, WP Polls is simply the one we would recommend if you are looking for a free plugin for the purpose.
Key Features:
Easily and highly customizable.
User-friendly interface for easy understanding.
Pre-made templates to choose from.
Option to add it as a widget.
Easy and quick installation and activation.
Great support and regular updates.
Price: Free
---
4. Zigaform (Premium)

If you are looking for a premium alternative with more advanced features and more functionality when adding forms, here is one we definitely recommend. Zigaform Builder is a premium WordPress Survey Plugins that help you create amazing feedback, survey, or payment forms. Not only this but you can also create equally amusing quizzes for your WordPress sites.
Add an entertaining factor as well as more appeal to your site with the plugin. In addition to this, the payment forms also sully supports WooCommerce, Paypal as well as other popular payment methods to make the process easier.
Key Features:
Online Demos are available to try out.
Free, fast and reliable customer support.
Fully Responsive state of the art design.
Heavily secure platform.
All-in-one form builder.
No coding knowledge required.
Price: $29
---
5. GetSiteControl (Free)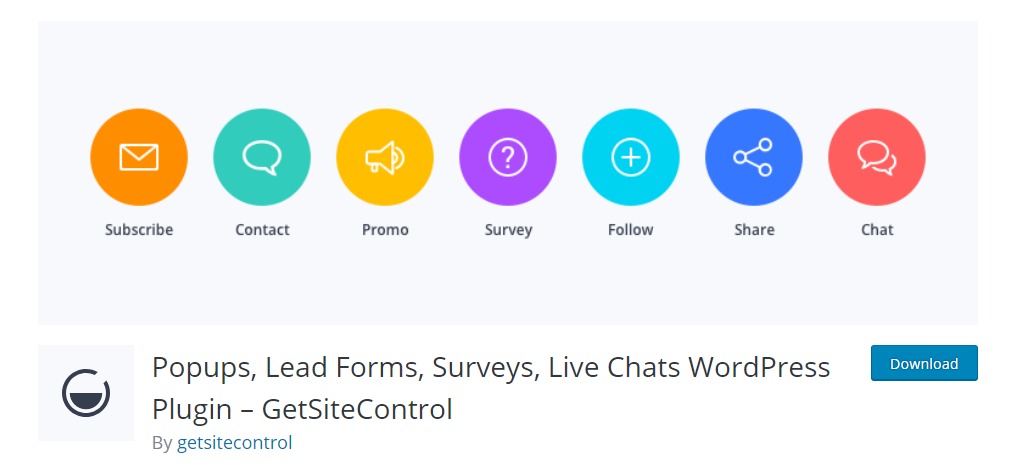 For an easier method of creating polls, survey forms, live chats and more, another great option is this Free WordPress survey plugin by Getsitecontrol! Although Free, it has tons of premium-like features that make it the ideal engagement tool for your users. It is extremely user-friendly and makes it easier for you to edit and modify the elements through one single Dashboard. 
In addition to this, it even enables users to create email lead forms, contact forms, subscription forms,  as well as promotional messages. Create the perfect platform where your users can interact and stay engaged for hours on end!
Key Features:
Fully responsive design that adjusts to all device screen size.
Follow and Subscribe widget available.
Over 25 unique email integration.
Tons of customizing options to choose from.
Option to add creative Pop-ups for promotion.
Variations with newsletters, floating bars, panels and more.
Simple User-friendly Dashboard to work with.
Price: Free
---
6. Modal Survey (Premium)

Another awesome and premium WordPress Survey plugin we love is the Modal Survey. With tons of options to create forms, surveys, as well as quizzes, the plugins feature fully responsive design. Get all the information, create interactive quizzes and attention-grabbing polls and increase the engagement rates of your site remarkably!
Display stunning progress bars, charts, pies as well as texts to keep your viewers attracted. With tons of customization option and super user-friendly aspect, this plugin certainly remains one of the best WordPress Survey plugins on our list!
Key Features:
Option to create polls, surveys, quizzes as well as trivia.
Unlimited styles you can create and choose from.
Visual builder for easier customizing.
Create full-width or custom sized forms.
Flexible and highly customizable.
Rating System to display stars.
Embedding options to create each form.
Price: $35
---
7.    YOP Polls (Free)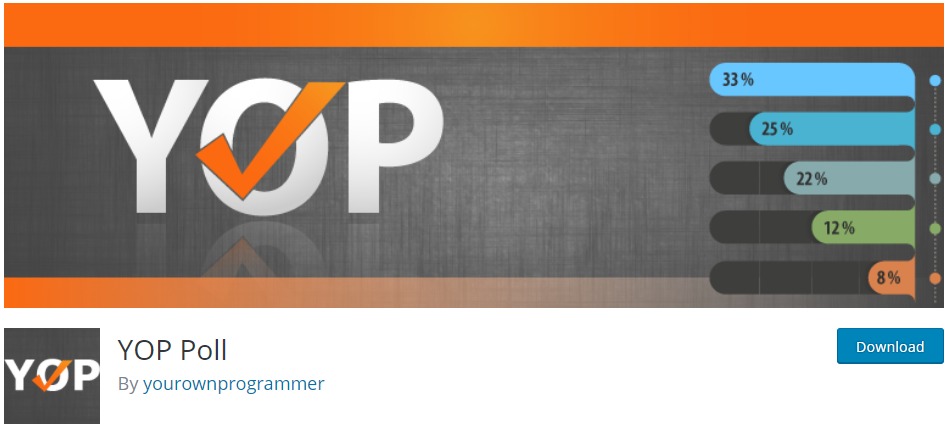 Looking for a free plugin that serves the purpose of a premium plugin? YOP Polls is an awesome alternative when it comes to WordPress Survey Plugins! With this, you can easily integrate the surveys/polls onto your blog posts or page with ease. Highly customizable, you can create and add unique looking forms and polls to match the whole outlook of your site.
In addition to this, you can also schedule the polls and simultaneously run each one of them. The user-friendly aspect makes it super easy for the users to use the plugin to get the result they are looking for. You can also limit the votes through the Vote Permission option the plugin provides.
Key Features:
Option to add, create, clone, edit and delete each poll and forms.
Schedule polls by setting the end and start of each form.
Supports multiple poll answers by viewers.
Easily ban and delete unwanted spams, usernames, IP addresses.
Responsive and clean designs.
Restart or Reset the polls when you want.
Price: Free
---
8. Diker (Premium)

Want to know the opinion of your users on your site and get feedback? The simple requirement is the premium WordPress Survey Plugin- Diker! Improve the user's experience and increase the engagement on your site by understanding what your users want to see and what needs improvement? Target your audience and provide contents accordingly.
With Diker, create unlimited surveys and get all the details that you might need. Get in touch with your users and view their opinions. With a fun and easy way to design surveys and better your site, this plugin is probably the best option for you!
Key Features:
Lightweight plugin.
Based on Native Dashboard Style for easier use.
Supports multi choices of answers.
Visually appealing and responsive designs.
Option to schedule surveys.
Captcha integration to avoid spams.
Targeted surveys.
Visual analysis of every survey.
Price: $19
---
9. Reputation Management (Premium)

Simple yet powerful WordPress Survey Plugin, Reputation Management Survey plugin is the perfect tool if you are looking to get feedback from your users. Easy to install and set-up this plugin lets you funnel happy customers to the online directory sites like Yelp and Google+. A great strategy in order to provide quality contents on your site, this plugin is definitely worth a mention on our list.
You can set up a page that asks questions that allows your users to answer it with a five-star rating. If the users answer the question with a 4-5 star rating you can redirect them to a thank you page. And if they rate it with fewer stars, you can redirect them to a review page asking them where you improve.
Key Features:
Responsive surveys with ratings.
Option to redirect users based on their answers.
Strict guidelines by Yelp.
Option to funnel happy customers to the online directory sites.
Users can add a gift voucher for the viewers who take the survey!
Price: $19