Are you looking for the best contact form plugin for your WordPress site? As there are thousands of free and premium contact form plugins in the market, finding the right plugin for your site can be a tedious task. In this article, let's take a look at a head-to-head comparison between the top five WordPress contact form plugins.
1. Zigaform

Zigaform is a flexible and Ultimate WordPress form builder plugin which allows you to build responsive forms on few minutes using a simple yet powerful drag-and-drop form creator. Also it provides amazing form elements and skin live customizer that makes you to build professional forms. Also it provides an administration section where site admins manage tons of form options. It's really easy to customize and you don't need programming skills.
Zigaform is a 100% mobile responsive contact form solution, so your contact forms will always look great on all devices (mobile, tablet, laptop, and desktop).
Key Features:
Smart conditional logic.
Highly customizable
Easily customizable form editing
Price: $29 | Get Zigaform Now
Alternatively, you can start with Zigaform Lite for Free.
2. WPForms

WPForms is the most beginner friendly form builder plugin in the WordPress ecosystem. With WPForms, even an absolute beginner to WordPress can easily create complex online forms. You can create any type of forms whether it is a contact form, order form, opt-in forms, survey form, donation form, etc. without having to hire a developer.
For more details, you can read our full WPForms review.
Pros
Ease of use: WPForms comes with a drag and drop form builder that lets you create 100% mobile responsive WordPress forms without having you to touch a single line of code. It's the easiest and most intuitive form builder for WordPress.
Publish anywhere: You can publish a form on your posts or pages with just a few clicks. You can also embed a form anywhere on your site like sidebar widgets, footers etc. by inserting a shortcode.
Free version: The lite version of the plugin is available for free in the official WordPress plugin repository. It comprises almost every feature you need to create beautiful contact forms in a few minutes.
Extend the features with addons: The premium version offers extended form functionalities and form addons, so you can create multi-page forms, smart conditional logic forms, and much more. You can also integrate it with email marketing tools and 500+ web apps easily.
Cons
Addons are premium: The free WPForms lite plugin is bundled with all the necessary features you'll need to create a simple contact form. That means you may need to invest in a premium license if you're looking to create a complex form like an order form or an opt-in form that integrates with your email marketing tool.
3. Gravity Forms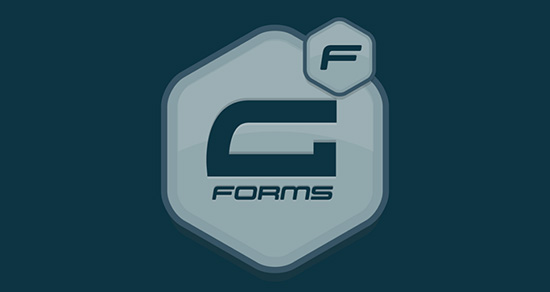 Gravity Forms is one of the most popular premium contact form plugins. It lets you create any type of complex forms easily.
The pricing starts from $39 for a single site license. For $99, you use Gravity Forms on three sites with basic addons. The $199 license includes unlimited sites with basic and advanced addons.
For more details, check out our Gravity Forms review.
Pros
Drag and drop interface: The drag and drop form builder makes it easy for you to create any kind of online forms on your WordPress site.
Enhanced functionalities: The plugin is continuously improved with enhanced functionalities. The team at Gravity Forms takes WordPress security very seriously.
Wide range of addons: You can extend Gravity Forms with a wide range of addons, including email marketing tools, CRMs, payment gateways, etc.
Cons
No free version: Gravity Forms doesn't offer a free version, so it may not be affordable for most beginner WordPress users who want to create a simple WordPress contact form.
No addons available for the basic version: The basic premium version doesn't offer any addons. That means if you want to integrate your form with basic addons like email newsletter tools, you'll need to get an expensive business license for $99.
4. Ninja Forms

Ninja Forms is yet another freemium WordPress forms plugins that quickly gained traction among WordPress users and developers.
With hundreds of functions and action hooks, developers can easily build their own custom functionality with Ninja Forms.
The team behind Ninja Forms is WPNinja, a WordPress development company that create several free WordPress plugins.
See our Ninja Forms review for more details.
Pros
Free version: The free version of Ninja Forms is available in the official WordPress plugins directory, so you can install it on as many as sites you want.
Form builder: Ninja Forms offers a drag and drop form builder.
Addons can be purchased separately: Unlike other premium contact form plugins, Ninja Forms allows you to use paid addons along with a free plugin. The price of the addon ranges from $29 to $129 each.
Cons
Very expensive: Ninja Forms can be very expensive if you want to try out many addons on your site. The starter plan of Ninja Forms costs $99, which is costlier than WPForms' starter plan ($39).
No pre-built form templates: Every form must be built from scratch, including adding the submit button. This can be quite time consuming.
No email newsletter integration with the starter plan: In fact, for $99, Ninja Forms doesn't offer email newsletter integration, whereas WPForms offers it. Without a doubt, comparing with Ninja Forms, WPForms is the most cost-effective plugin.
5. Fast Secure Contact Form

Fast Secure Contact Form is a free WordPress form builder plugin by Mike Challis. It is one of the most popular free contact form plugins with more than 400,000 active installs on WordPress sites. It is one of the most highly rated plugin in the WordPress plugin directory.
Pros
Block spam submissions: Fast Secure Contact Form allows you to create simple contact forms and online scheduling button to your site. It uses Google reCAPTCHA and Akismet support to block spam form submissions.
Documentation is available: Best of all, you can find an extensive documentation on the developers' website, which comes in handy if you need any assistance on using the form or troubleshooting the commonly found errors.
Better support: Unlike most other free plugins, with Fast Secure Contact Form, you'll get a quicker response if you create a support forum thread on WordPress.org
Cons
Not easy to use: The user interface of Fast Secure Contact Form isn't very intuitive. It doesn't offer a drag and drop form builder.
Not for beginners: This plugin is intended for developers and technically inclined person. The plugin settings require you to understand and write HTML and the documentation contains lots of technical details and jargon.
6. Contact Form 7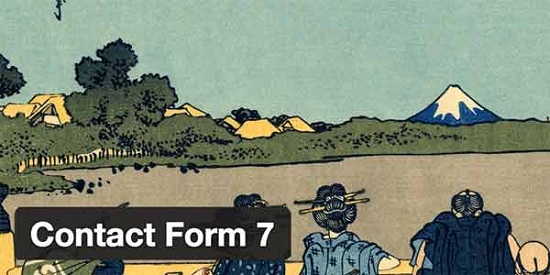 Undoubtedly, Contact Form 7 is the most popular free contact form plugin in the official WordPress plugin repository. Currently, more than a million sites use Contact Form 7, because the plugin has been around for many years.
Takayuki is the developer behind Contact Form 7. He has also released several Contact Form 7 addons like Flamingo and Really Simple Captcha.
Pros
Addons are available: Since it is the most downloaded plugin in the official WordPress plugin repository, you can find several free and paid third-party plugins that extend the built-in functionalities of Contact Form 7.
Spam filtering: Similar to Fast Secure Contact Form, Contact Form 7 also uses CAPTCHA and Akismet for spam filtering.
Extensive documentations: In case you need any assistance on using the plugin, you can find docs, FAQs, and more detailed guides on the developers' official site. Additionally, you can find good WordPress tutorials for it on other sites as well.
Cons
Not intuitive: The user interface of Contact Form 7 isn't beginner friendly. Due to this fact, setting up a contact form can be difficult and time consuming for newbie users.
Limited to creating contact forms: With Contact Form 7, you can't create a complex form like order forms.
Which is the Best Contact Form Plugin for WordPress?
We've compiled our top 5 contact form plugins for WordPress. Depending on your needs, finding the right plugin can be a difficult task.
If you're looking for a free WordPress plugin that helps you to create a contact form easily, Zigaform is a good fit. It has an intuitive interface and comes with pre-built templates, making it quick and easy to build your form.