You may have seen a lot of best website builders. But what about form builders? For every WordPress website, form builder is a must have plugin. Having a contact form on the website helps users to communicate easily with the webmasters without having used their email box. Indeed, a modern contact page with contact form works as a bridge between a website owner and the website users, ensuring better user experience.
A contact page simply used to have an email address, street address, phone number etc which users had to  copy or save for  contacting the website owner. Such traditional way seems really inconvenient to the users but an opportunity for spammers which might harm your valuable website data. We can't really take such a risk!
With WordPress framework, it's no more a headache. We must thank Contact Form 7 for pioneering contact forms and relieving the WordPress lovers. Today, a number of free and premium WordPress contact form plugins are introduced in the WordPress community. Among them, I have picked up the best WordPress form builder plugins for 2017!
1. Zigaform

Zigaform is a flexible and Ultimate WordPress form builder plugin which allows you to build responsive forms on few minutes using a simple yet powerful drag-and-drop form creator. Also it provides amazing form elements and skin live customizer that makes you to build professional forms. Also it provides an administration section where site admins manage tons of form options. It's really easy to customize and you don't need programming skills.
Zigaform is a 100% mobile responsive contact form solution, so your contact forms will always look great on all devices (mobile, tablet, laptop, and desktop).
Key Features:
Smart conditional logic.
Highly customizable
Easily customizable form editing
Price: FREE | More information
2. Ultimate Form Builder
Ultimate Form Builder is premium WordPress form builder plugin for creating unlimited responsive contact forms. There are 10 beautifully designed form templates to choose from. It is easy to use this plugin with which one can create simple to complex contact forms without touching a single code.
Ultimate Form Builder supports both single step and multi-step support as per your need.  Different types of contact forms like Contact us, Opt-in, Call-to-Action, Survey, Quotation, Enquiry etc can be easily created using this plugin. It has conditional logic support which includes display show hide logic, email logic and redirect logic. The free version of the plugin is available at WordPress plugin directory.
3. Gravity Forms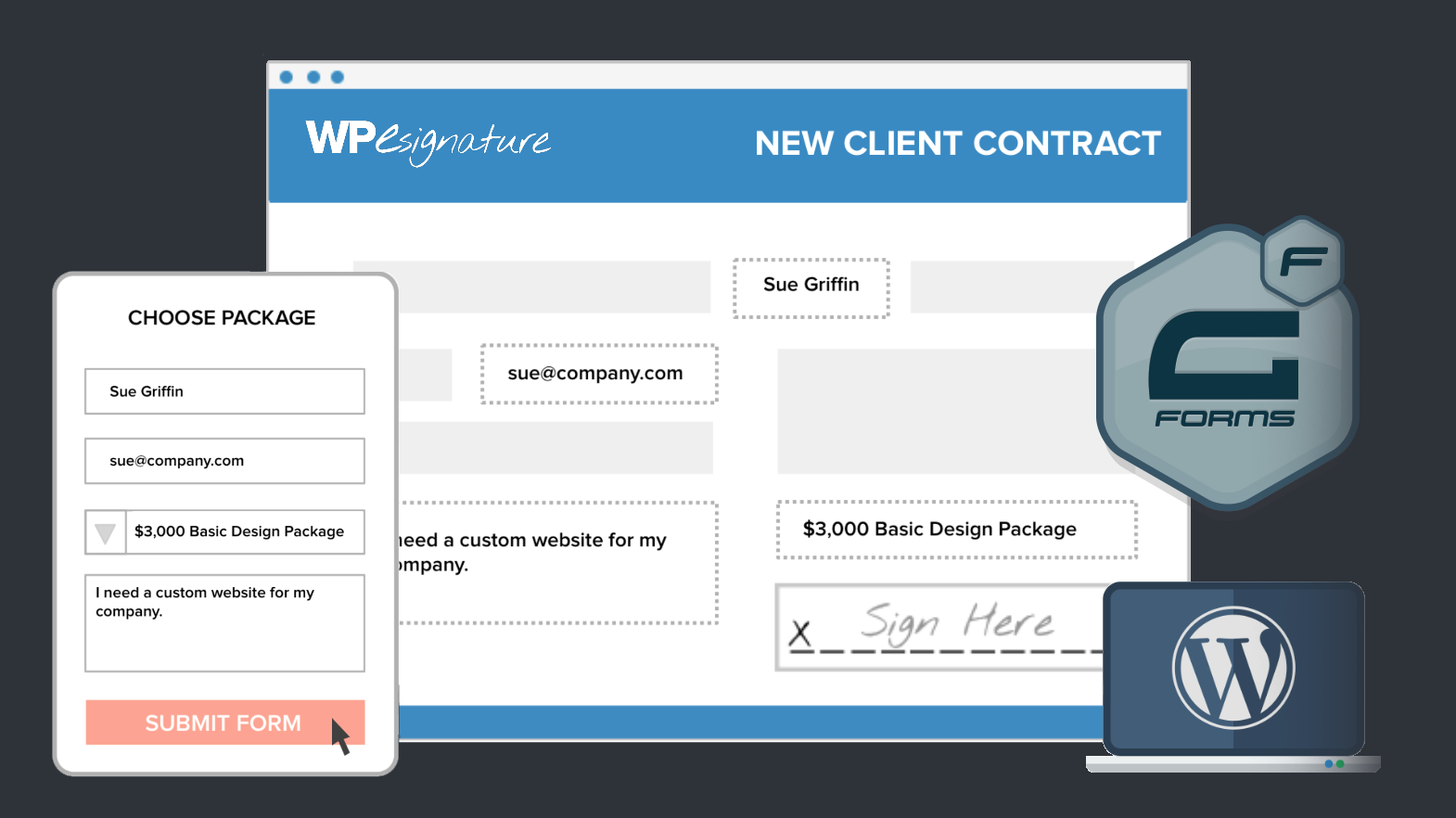 Gravity Forms is one of the popular contact form plugins. It is yet another drag and drop form builder plugin for creating complex and powerful contact forms in just some minutes. It is really easy to use the plugin which doesn't require any programming knowledge. The advantage for the Gravity Forms users is that some of best premium WordPress themes are optimized for this plugin.
4. Formidable Forms

Formidable Forms is powerful feature-rich WordPress plugin for creating contact forms. One can experience a higher level of flexibility in using a form builder with a customizable layout, conditional logic, visual styler etc. Users can find 27 different field types to choose from and build any type of contact form they like.
In addition, Formidable Forms provides an offer to extend your opportunities with add-ons. It integrates popular services like MailChimp, PayPal, and Bootstrap etc. One can even try its free version which is available at WordPress plugin directory.
5. Ninja Forms

Ninja Forms is a free WordPress plugin for creating contact forms, subscription forms or any other types of forms however for advanced features, users must buy the Add-ons. Conditional Logic, Multi-Part forms, Front-End Posting, MailChimp and many more Add-ons are available with Ninja Forms. It provides very easy interface for creating multiple contact forms on your WordPress site.
6. Pirate Forms
Pirate Forms helps you create beautiful contact forms with which your communication with website users become easy. It has an easy to use interface so that even the beginners can create a responsive contact page in no time. You can create contact forms either using shortcodes or Pirate Forms widget.
Besides, it comes with SMTP which ensures that no email from your visitors will be missed. The plugin can be completely customized allowing you to decide which fields are to be displayed and hidden.
7. Quform
Quform is a premium form builder WordPress plugin which lets you create powerful contact forms within minutes. It is a drag and drop form builder with a pack up amazing features. You can create multiple advanced forms very easily without using a single code.
Quform offers light and dark themes for the contact forms to choose from. It allows building unlimited contact forms with tons of form options available. There are 15 form elements available with the plugin.
8. Fast Secure Contact Form
Fast Secure Contact Form is a  very useful WordPress plugin. It lets you create contact forms instantly and keeps your site secure by blocking the automated spammers. There is CAPTCHA and Akismet integration  for keeping your site secure.  It's easy to create multiple forms, edit and rearrange them or remove the forms.
It is a free plugin which can be downloaded and used FREE however you need to pay for the plugin support. If you are quite friendly with the WordPress framework, you are sure to create unlimited forms without any pay.
9. Contact form 7
Though I mentioned a little about Contact Form 7 at the beginning, that may not be enough. For many, creating contact form means using Contact Form 7. With over 1 million active installs from WordPress plugin directory, it still is a priority plugin for WordPress people.
It has an easy to use interface from where you can easily create multiple contact forms in no time. It's simple, user-friendly and flexible plugin yet very powerful one.
10. Visual Form Builder
Visual Form Builder is a WordPress form builder plugin for creating all types of forms for WordPress site. It provides an easy user-interface so that one can create multiple forms without writing a small piece of HTML code.
It is available FREE at WordPress plugin directory however you can buy the premium version for more features. The premium version Visual Form Builder Pro has advanced features and Add-Ons to help you create professional contact forms.
source: https://accesspressthemes.com