When a potential customer enters on your website he is checking your products and services, but he is also looking for advanced customer support. Statistics say that 67% of customers leave an e-shop without proceeding to check out. Even though your product description is very accurate, and you did your best to provide engaging content to your readers, they might still have questions to ask before checking out. Therefore, without having a team dedicated to customer support who can instantly reply to their questions, most customers leave the website and never come back. A live chat support system can put an end to all these concerns. So, if you have a WordPress website, this article is going to show you which are the best live chat plugins you can use.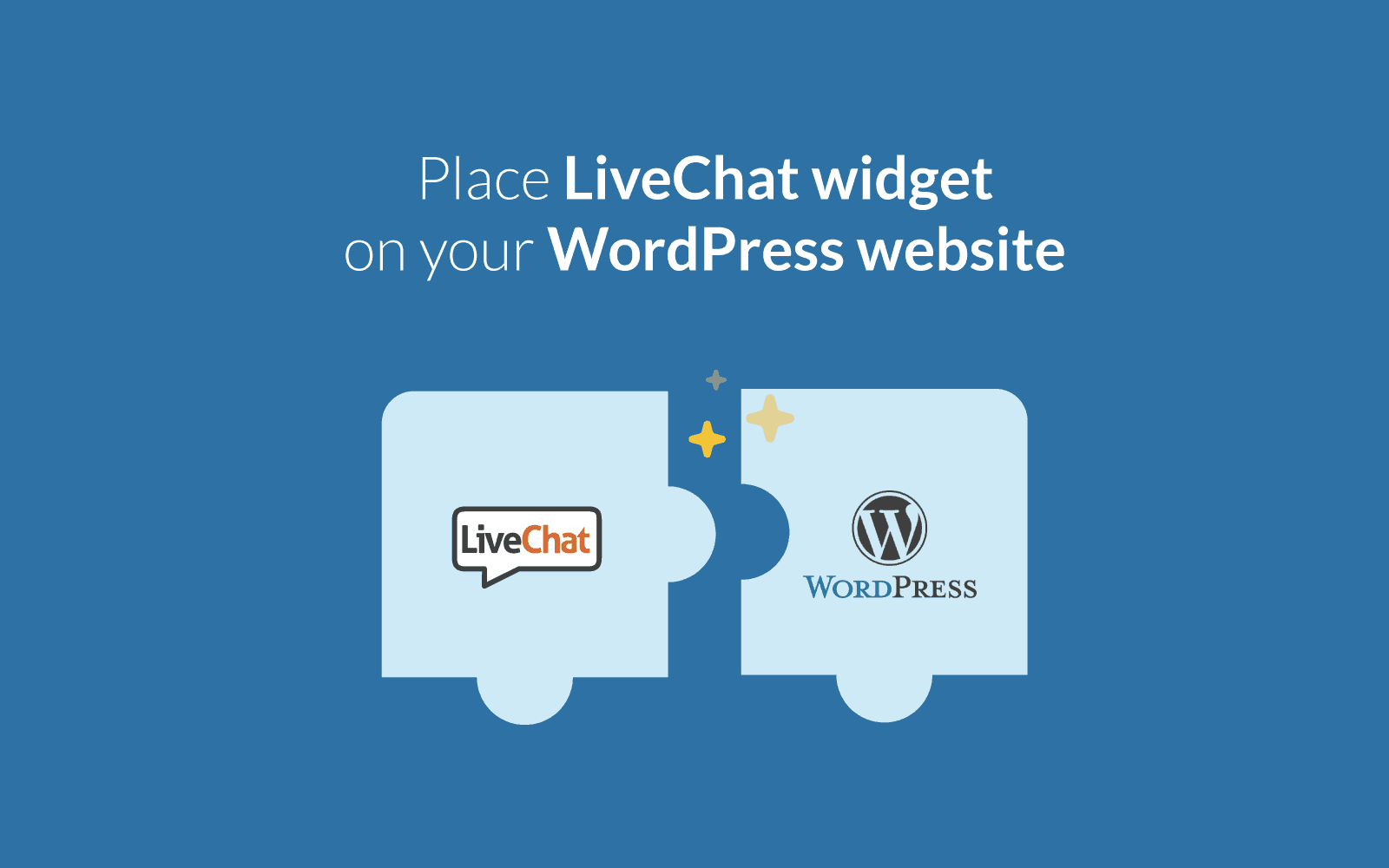 LiveChat is leading the live chat software market. You don't need any advanced tech skills to install this plugin. It is extremely easy to install. Furthermore, it is free. On top of that, LiveChat also comes with a unique theme, fully adapted to today's market requirements. It offers maximum flexibility so that your customer support team can use it from their laptops or mobile devices. Thus, you can have customer support agents anywhere in this world as it will be very easy for them to use this plugin.
As your customers' opinion is very important, you can add a survey form before or at the end of the live chat session. Therefore, you will learn whether you need to change something, and you will have a clear view of what goes well and what should be improved. In addition, while your team is away, your customers can still leave you messages by raising a support ticket. One of the best features of LiveChat is its speed and flexibility. Moreover, you can integrate LiveChat with Google Analytics, Zendesk, or other CRM software. This is how you will collect your customers' details faster and save yourself a lot of time.
Pricing starts at 16USD / month but you can also try 30 days FREE trial.

Tidio Live Chat is at one click distance, being one of the easiest live chat plugins you will ever see. All you have to do is activate the plugin and you start using it. Tidio likes to keep things simple. Thus, it offers three designs which you can personalize with the color you wish so that it fits your brand's style. Accessing Tidio Live Chat has never been easier. All you have to do is enter on your WordPress dashboard and access Tidio Chat tab. On the other hand, you can also install it on your iOS or Android device. In addition, when your customer support team is not able to receive messages, they can always use the option to redirect them to their inbox. Therefore, they won't lose any message coming from your clients. What is more, even if your customer leaves the chat, your agents can send them messages on their email and continue the discussion there.
Plugin is FREE to use, up to 3 users and paid versions start at ONLY 15USD/month.
"Having a live chat plugin installed on your website is very important. Usually, customers have a lot of questions even though the website is pretty clear. Not everyone has the time to read everything you wrote on your website's pages. Therefore, they prefer to ask questions directly to customer support than look for the information themselves", says Marie Williams, CEO of Trust My Paper.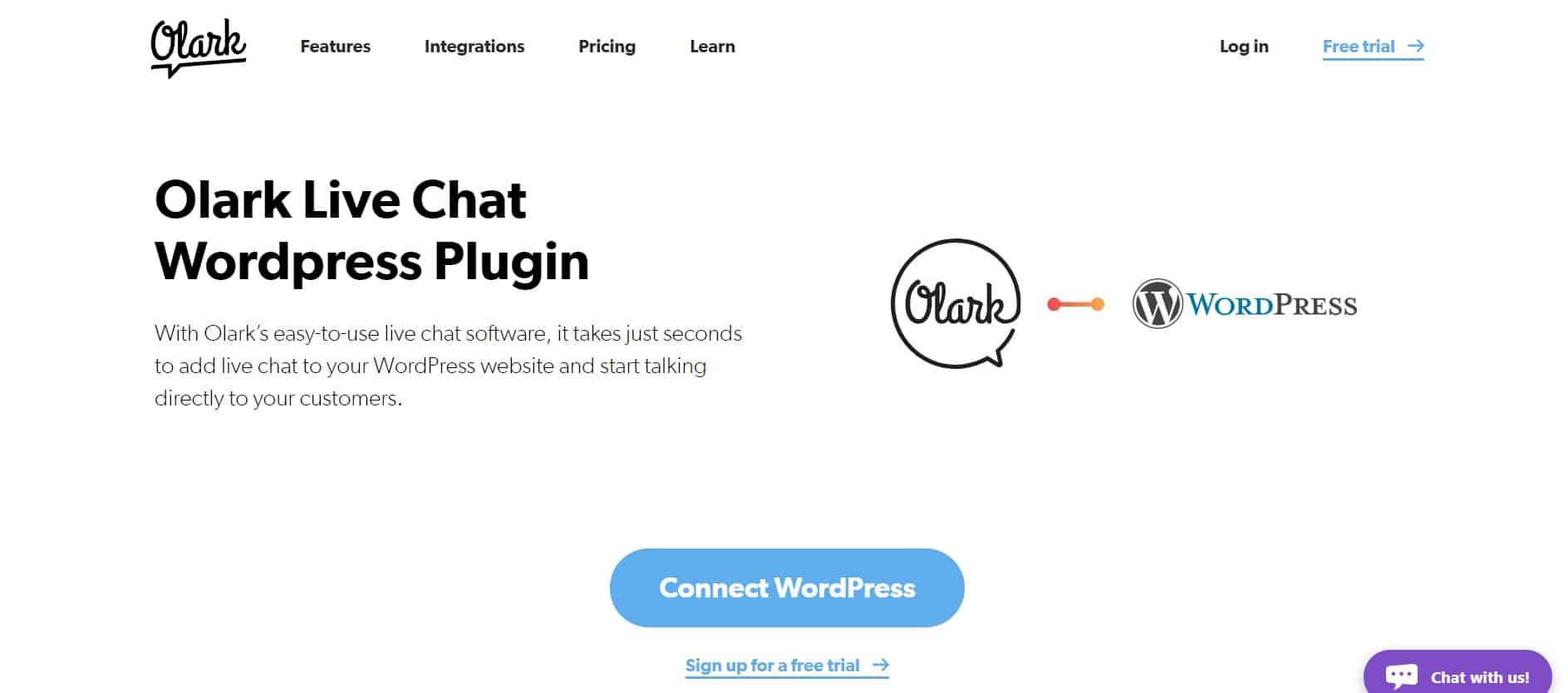 This is a live chat plugin perfect when you are looking for an advanced solution which you can integrate with CRM, help desk, and other relevant elements from your business. It can be easily integrated with WordPress with an embed piece of code. Thus, you won't need any other special tools or plugins to make it work. In addition, there are many features that make Olark one of the best live chat plugins for WordPress:
You can extract chat reports. Therefore, it will be easier to check which is the chat frequency, which operator has the highest response rate, and which is the customer's satisfaction for each member of your team.

You can easily integrate a CRM system.

You can use its advanced settings to personalize it. For example, you can hide or show the chat box, set automated messages, or assign specific bots to certain department from your company.

You can create a group of operators and create sales teams dedicated to certain profiles of customers.

Your operators can see what customers have in their cart and intervene during their shopping experience to help them proceed to check-out.
You can get 2-week FREE TRIAL, then 17USD/month.

Pure Chat stands out of the crowd with its stunning chat box design. When you want to create a unique visual experience for your customers, then this is the live chat plugin you should use. You can customize any part of the chat box and add colors to match your website design. Apart from being a pleasure for the eye, this is also a very capable live chat plugin. It comes with powerful analytics as well as multi-chat management. Moreover, you can also schedule when you want the plugin to start depending on your team's schedule. The same happens when you want the plugin to go offline. Once the live chat box goes offline, it will automatically convert into an opt-in form where your customers can type their questions and send an email to you. On the other hand, the fees are quite reasonable. You can test the plugin for free and receive up to 15 chats/month. If you feel you need more than this plan, then you can try the paid version. The basic plan will cost you $15/month for which you will receive access for three users and unlimited chats.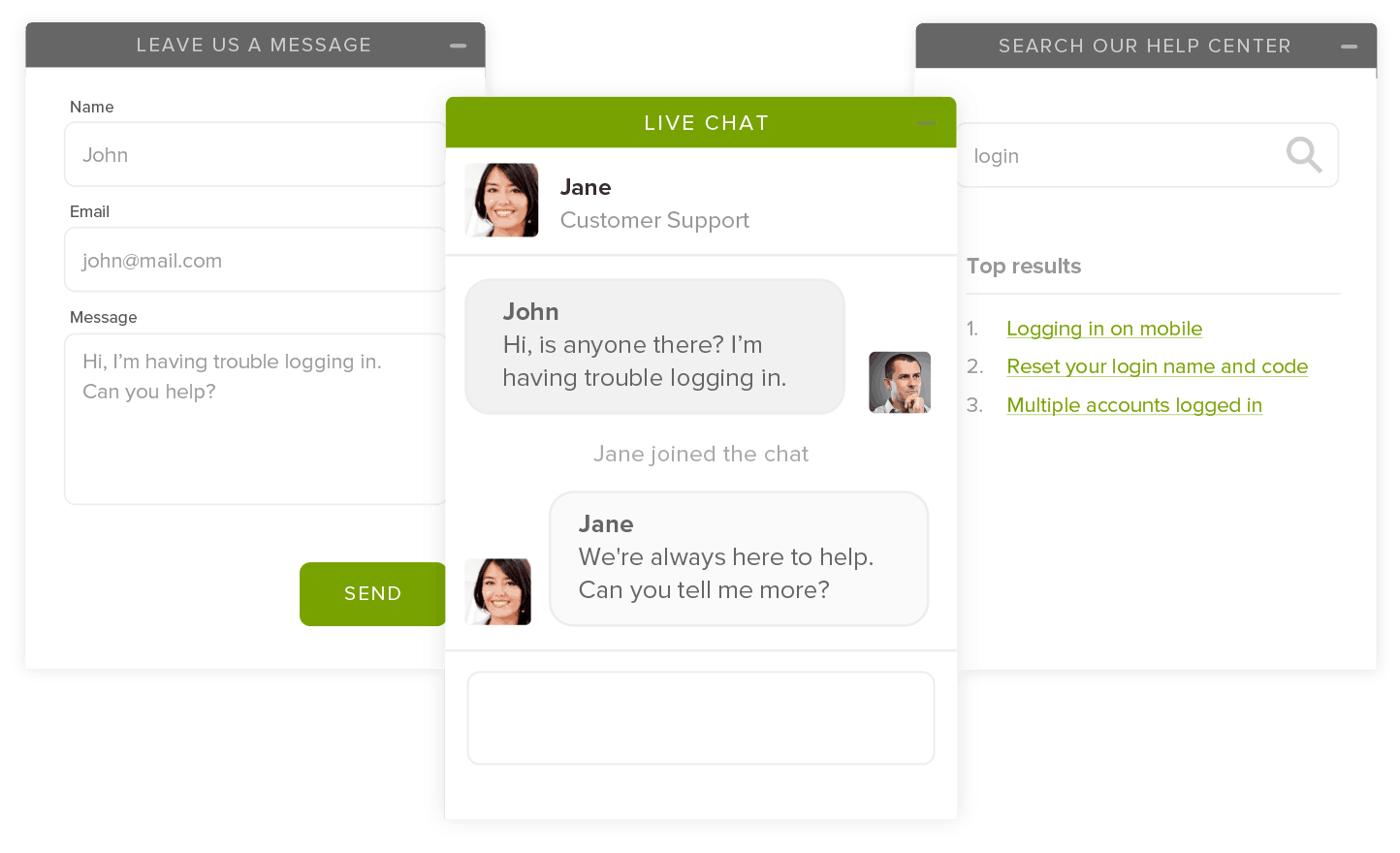 One of the most popular live chat plugins for WordPress you could try is Zendesk. You can install this plugin for free. Once the installation is complete, you will be amazed by its elegant chat boxes which allow you to customize its layouts and themes. Whenever you want to answer your customer's questions, you just need to access the Zopim Dashboard. You can also install its app on your mobile phone or tablet and be ready to respond to your clients' queries from anywhere. Moreover, this plugin comes with useful features which allow you to track your chat history, review how well your chat goes, and learn more about your customers in real-time. You can try Zendesk for free and you will receive access to one user who can have unlimited chats. However, your agent cannot have multiple chats at the same time. If you need access to more users and multiple simultaneous chats, then you can try the paid version which will cost you $11.20/month. The paid version will also bring you more features like chat triggers.
You will need a live chat on your website to increase your customer's satisfaction level. You don't need too many arguments to understand that live chat can boost your online sales and impact your marketing campaigns. Furthermore, whenever your customers have a positive chat experience, they will recommend your website to their friends and family, mentioning how much care you take of your customers. Finally, when you add a live chat feature to your website, you also reduce cart abandonment.